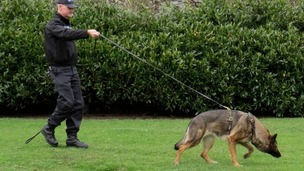 A South Yorkshire police officer and his four-year-old German Shepherd are celebrating their success in the National Police Dog Trials.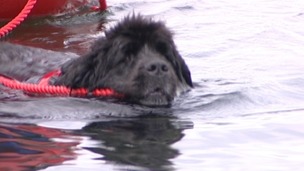 A group of Newfoundland dog enthusiasts have been training their animals to perform water rescues.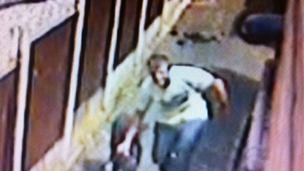 A family from Barnsley have released CCTV footage to help find their stolen dog.
Live updates
Car crash dog found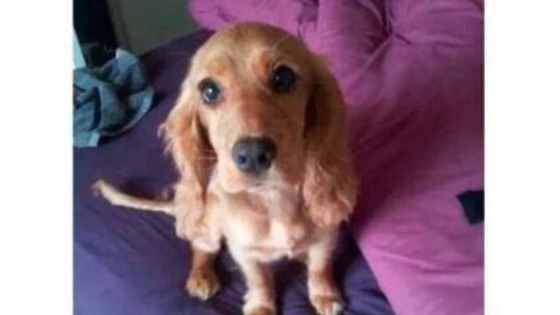 A couple are celebrating after their dog - who fled a car crash in West Yorkshire - was safely returned to them.
Ruby, a nine-month-old Cocker Spaniel, escaped through Rebecca Hall's smashed car door window after her Ford Fiesta flipped over in Denholme on Sunday.
But after a dog walker spotted Ruby 30 metres up the side of a quarry on a small ledge.
After a 25-minute rescue operation by fire crews, Ruby was finally reunited with her delighted owners yesterday.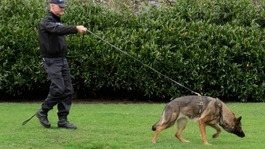 A South Yorkshire police officer and his four-year-old German Shepherd are celebrating their success in the National Police Dog Trials.
Read the full story
Advertisement
Rare breed puppy Rocky is the latest recruit to join the ranks of canine crime-fighters at North Yorkshire Police. The 11-week old English Shepherd pup has been given to the force and is set to become a drugs or explosives sniffer dog.
At around 4.25 on Thursday, February 28a man's Border Collie was allegedly attacked and killed by a 'tan coloured, large dog' in Newlands Park, Cusworth, near the Trans Pennine Trail.
Police want to speak to a young woman believed to have been walking three tan coloured, large dogs, possibly around the size of a greyhound. The young woman is described as white, around 16 to 17-years-old and 5ft to 5ft 3ins tall.
She has shoulder length dark brown hair and was wearing blue jeans, a dark coloured jacket and dark coloured boots.
Anyone with information on the incident or the identity of the woman is asked to contact the police on 101, or Crimestoppers anonymously on 0800 555111, incident no. 806 of 28/02/2013
£10k reward for Angel the dog
Granada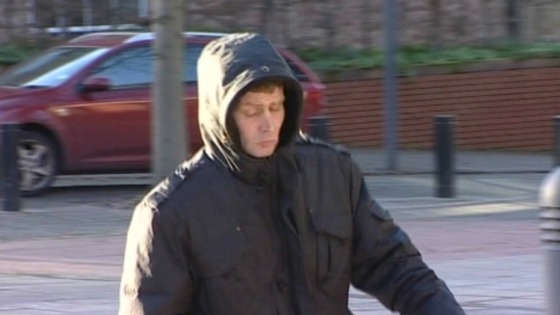 An arrest warrant has been issued for the father of a baby who died after a TV fell on his head in Burnley.
Edward Hanratty admitted child neglect following the death of four-month-old Kian, but failed to appear at court for sentencing.
Natalie McMillan, Kian's mother, had previously pleaded guilty to child cruelty on the basis of neglect. Yesterday, she was sentenced to 15 months in prison.
£10k reward for Angel the dog
A dog owner in South Yorkshire has remortgaged her home to put up what is thought to be the biggest ever reward for help to find her missing pet. Dawn Maw says her dog Angel was bundled into a white van in Barnsley last month.
Advertisement
£10k reward for Angel the dog
£10k reward for Angel the dog
Dawn Maw from Barnsley is so desperate to find her four-year-old dog, Angel, that she's remortgaged her house to offer a £10,000 reward. The German short-haired pointer was taken from a car park in the town last month. She also produced this video to help spread the word:
A portable vacuum pooper scooper is the new weapon of choice in a war against dog dirt on a Hull housing estate. The device has been launched by the Riverside organisation as part of a new campaign which hopes to highlight the dangers of dog fouling.
Riverside's scheme comes after a survey found pavement mess to be the most important issue for residents on the North Bransholme estate in Hull. Environment officers from North Bransholme Sports Forum will take to the streets with the scooper, and will then spray the pavement with disinfectant.
The team, who provide environmental services for Riverside, will use stencils and chalk spray to mark the area in which the mess was found. The council's enforcement team will be informed of the location of the dirt so they can pinpoint hotspots and find the culprits.
Load more updates
Back to top