It's National Dog Day and Calendar viewers have been posting pics of their four legged friends on our Facebook page and telling us what makes them special. Here's just some of the contributions we've had, but you can see even more here.
A Pekingese pooch got into quite a pickle this afternoon after becoming trapped in a garden gate. Owner, Pat Cole, dialled 999 as a last resort after eight-year-old Lily ran head first into the gate and became tightly lodged. Technical rescue officer Ian Stead was quickly on the scene and used a tried and tested technique to tilt Lily by 90 degrees and dislodge her. Fortunately Lily was not hurt by her ordeal and is back home safe and sound.
Advertisement
Four new litters of puppies have been born at the South Yorkshire Police dog training school in the last few weeks.
Read the full story ›
Parents in the Calendar region are being urged to educate their children on how to behave safely around dogs. New research by the Dog's Trust charity reveals 39% of parents in Yorkshire and the Humber say their child comes into contact with a dog on a daily basis, while over a third say they would allow their child to approach a dog they don't know. Over a thousand children were taken to hospital in the UK with dog bites between 2013-2014. As part of the trust's Be Dog Smart' campaign, parents are being encouraged to recognise the signs when a dog may be agitated. David Wood reports.
Scientists at the University of Lincoln are trying to improve the way sniffer dogs are trained and understand more about the way they think.
Instead of teaching them to identify specific scents, like TNT or Semtex, they're being taught groups of odours in the hope that the dogs might start to recognise the similarities.
It is hoped training them in this way will make them more effective at recognising improvised explosive devices: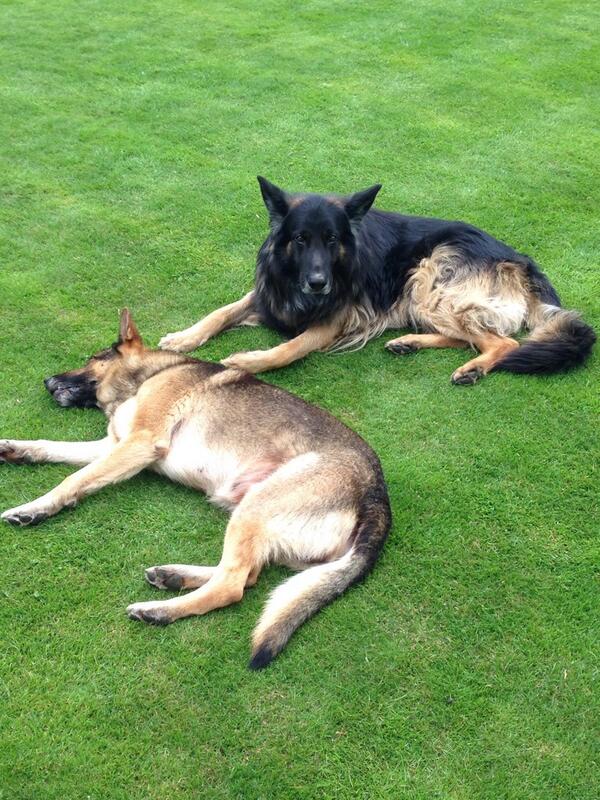 Advertisement
An animal rescue centre in South Yorkshire is caring for a dog which is thought to have had boiling water or chemicals poured onto its back and before being thrown into a canal.
The Staffordshire Bull Terrier, named Colin by those who found him, suffered horrendous burns and those caring for him fear it may have been done on purpose.
James Webster reports:
A Staffordshire Bull Terrier is recovering after being scalded with boiling water and thrown in a canal. Some pictures may be distressing.
Read the full story ›
A man from Bradford says he might not be able to work again after being attacked by a dog.
Jamie Farrell was collecting tools from his van when he was mauled by a Japanese Akita which was being walked by a child.
His injuries were so severe that he thinks he might not be able to return to work as a self-employed joiner.
Because the attack happened on private land, no one has been arrested.
A dog which was in a car in North Yorkshire when it was stolen has been found.
Quinn the cocker spaniel and the stolen Ford Mondeo were found in Ripon. The pet has been taken to a local vet's surgery for a check up.
A police uniform and identification which were in the car have also been located.
Load more updates