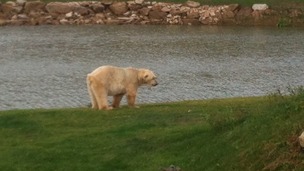 England's only captive polar bear arrives at new home in Doncaster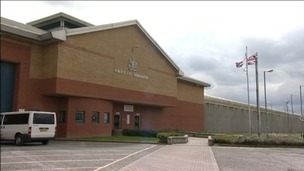 Privately-run Doncaster Prison has been criticised for locking up inmates in cells without electricity or running water.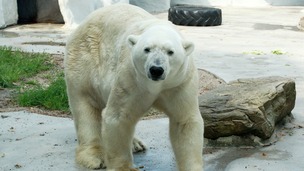 Yorkshire Wildlife Park is to getting ready to welcome a polar bear as they open a brand new custom made enclosure.
Live updates
Two men were stabbed and two others injured last night in Hexthorpe near Doncaster.
South Yorkshire police said a group of Slovakian and Polish men were involved. Four men have been arrested and officers remain in the area.
Police are investigating after two men died following a collision in Doncaster.
It happened at 1.20am today when a silver Subaru Impreza collided with a wall and road sign on Cusworth Lane, Doncaster. Two men died as a result of the collision.
A third man was taken to Doncaster Royal Infirmary with minor injuries. Police do not believe any other vehicles were involved.
The road is currently closed and will remain closed for some time for investigations to take place.
Anyone with information about the collision is asked to call South Yorkshire Police on 101 quoting incident number 54 of 29/8/24.
Advertisement
Striking care workers involved in one of the longest running disputes in the history of the NHS staged a noisy protest today, claiming their pay and conditions have worsened.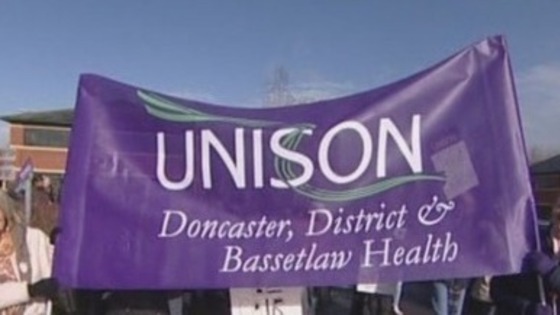 Members of Unison working for Care UK in Doncaster have just launched a three-week walkout following months of action.
A group of workers travelled to central London to demonstrate outside the offices of parent firm Bridgepoint.
Nicola Naylor, who has worked as a nurse for 35 years, claimed qualified staff are leaving because of changes to their pay and conditions and they are being replaced by cheaper, untrained employees.
The quality of service is being affected, so vulnerable people are being hit. This is all about the privatisation of the NHS.
– Nicola Naylor, nurse
This is the 51st day of industrial action, but morale is stronger than ever. New, untrained staff who should have someone with them are working alone. It is wrong.
– Jim Bell, Unison

Unison said it is focusing its protest on the private equity company which owns Care UK.
We are extremely disappointed that a small minority of activists are seeking to continue strike action as a political platform at the expense of 130 adults with learning disabilities. We are confident that with the expected low participation in the industrial action, coupled with our robust contingency plans, that the people depending on this service will be able to continue to enjoy their normal day-to-day activities. We expect 85 per cent of our workforce will be working over the next three weeks delivering this vital service to the local people who depend on them for their support and care needs. This is an essential social care service, funded by a local council which must find over £100 million of savings. It is not an NHS service funded by an NHS commissioner with ring fenced funding. Colleagues transferring to Care UK from the previous provider have in any case maintained their pay rates at around 50 per cent higher than care workers in comparable services. Union demands for a further pay increase of up to 10 per cent is simply unaffordable. No health or social care service is able to make pay increases on this scale at the present time.
– Care UK
Severe rail delays leave passengers stuck
Commuters have endured a difficult return to work due to problems on main line trains including in Yorkshire and the Humber.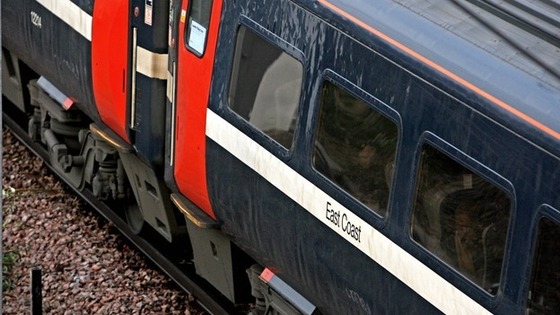 Passengers on the busy London to Scotland East Coast line suffered morning rush-hour delays in a knock-on effect from severe disruption between Peterborough and London.
This was due to overhead wire problems at Huntingdon in Cambridgeshire and affected not only East Coast passengers but those travelling with First Capital Connect, First Hull Trains and Grand Central.
Repairs have now been completed.
We have been warning for years that cuts to staffing and maintenance on the overhead lines have left them as a weak link in our rail infrastructure. Those warnings have been ignored and last night and this morning passengers have been left to pay the price. The solution is to clear the maintenance and renewals backlog and employ more staff or we will see this morning's transport chaos on rail and Tube repeated throughout the winter.
– Mick Cash, acting general secretary of transport union the RMT

A spokesman for the East Coast train company said Network Rail (NR) engineers worked through the night to repair the damage at Huntingdon.

He said that, as anticipated, there had been some further disruption at the start of Tuesday's East Coast services.
However, while trains are now gradually returning to normal, some services may continue to be restricted, and subject to short-term amendment or cancellation. Advance booked tickets dated for travel on Monday or Tuesday will be valid for travel on Wednesday, and customers are advised to try to travel as close as possible to their original booked time. East Coast is very sorry for the disruption this may have caused to your travel plans, and continues to work closely with its infrastructure provider NR to restore a good service again.
– East Coast Trains
Severe rail delays leave passengers stuck
Due to earlier overhead wire problems, the 11.45 Leeds - London King's Cross service will be cancelled.
Click here for more on this story
It has been two weeks of physical torture for Paul Bristow as he pushed his body to the limit to raise money for charity. He has run swum and even parachuted his way across the country to raise the cash. But on his return to his home town of Doncaster he got a hero's welcome from another local hero. Helen Steel reports.
Advertisement
A walk-out by care workers who look after adults with learning disabilities in doncaster is one of the longest health strikes in history, unions have said.
Staff from Care UK are beginning three weeks of strikes today, following several other walk-outs this year in an ongoing row with their employers over pay.
"They have had to endure years of pay freezes and below inflation wage riseS. Now they face three years with Care UK with no pay rises at all - effectively massive pay cuts."
– Jim Bell, Unison

"Our members love their jobs and the people they care for but are being forced to look for work elsewhere just to survive" Jim added.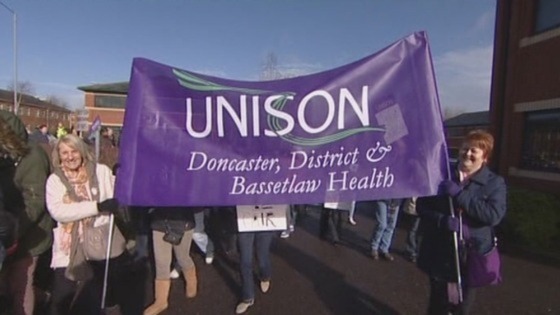 Strikes by care workers in Doncaster have been branded as 'unnecessary and irresponsible' as they walk out for three weeks today. Care UK staff who look after adults with learning disabilities have held several strikes since February in an ongoing row over pay freezes. But Care UK say staff are paid up to fifty per cent more than people elsewhere in the industry.
Thousands of spectators are expected at a cycle race in South Yorkshire today.
The Tickhill Grand Prix will bring together elite riders and amateur cyclists of all ages for one of the biggest events in the British cycling calendar, attracting competitors from across the UK and Europe.
The event is expected to draw a crowd of more than 5,000, who will line the 1.3km route as it snakes through the historic centre of Tickhill village near Doncaster, getting up close to the thrills of high-speed road racing.
Hundreds of competitors from across Europe, as well as a team from the United Arab Emirates, are in Doncaster for the Jet Ski Championships.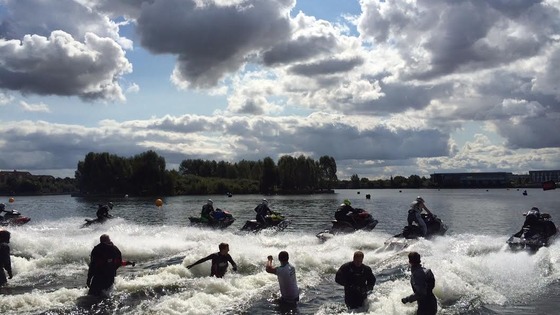 The three-day event at the Lakeside which started yesterday (Friday August 22) is free to attend and features numerous races in various classes including the current UK, European and World Champion James Bushell alongside many other top riders from the UK.
This is the third year the championships have been held at the Lakeside - but it is the first time the finals have been held here.
Load more updates
Back to top