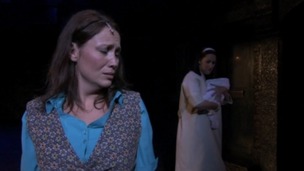 West End smash Blood Brothers comes to the region as part of a national wide tour.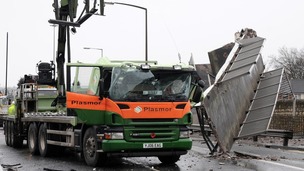 Doncaster town centre has been brought to a standstill after a lifting arm on a truck has collided with a footbridge on Cleveland Street.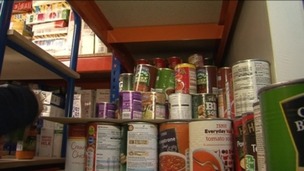 Food donations are needed for families to enjoy Christmas dinner
Live updates
A sculpture of the world famous Mallard locomotive is set to welcome visitors heading into Doncaster.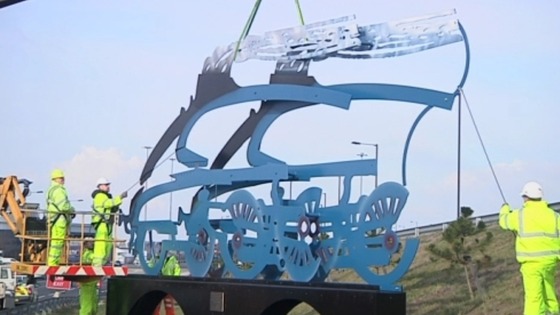 The eight metre long steel silhouette of Mallard in full steam was unveiled earlier today and marks the official completion of the Doncaster Southern Gateway Improvement Scheme.
Mallard, which was built and maintained in Doncaster, still holds the official speed record for a steam locomotive at 126mph.
Doncaster murder - husband in court
Police have named the woman found at the property on Thorne Road on Wednesday as 49-year-old Sheila Wild.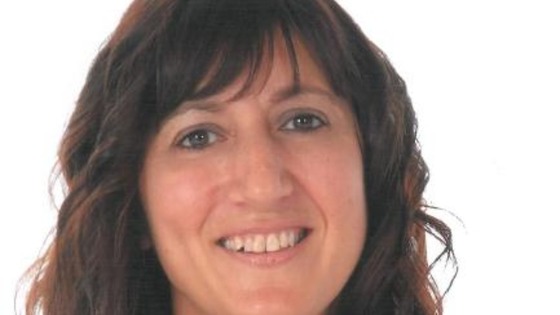 Mrs Wild was found at the property in the Blaxton area of Doncaster at around 6pm.
A 51-year-old man was also found unconscious at the house and was taken to hospital where his condition is described as stable
He has been arrested on suspicion of murder.
Advertisement
A sculpture of the world famous Mallard locomotive is set to welcome visitors heading into Doncaster.
The eight-metre long by five-metre high steel silhouette of Mallard in full steam marks the official completion of the Doncaster Southern Gateway Improvement Scheme.
It will be positioned prominently in the central reserve on the approach to the Potteric Carr junction on the A6182 White Rose Way just off junction 3 of the M18. Lighting will ensure motorists see the welcome to Doncaster feature during the day and into the evening.
Doncaster has a rich railway heritage with some of the finest locomotives ever to grace our railways designed and built right here in the town. With rail engineering continuing to blossom today it is fitting that this key gateway into Doncaster recognises, Mallard, one of the world's iconic and much loved locomotives.

This important infrastructure project has significantly improved access and created the right impression of a new look Doncaster as people approach the town. The new route is a key driver of jobs and growth across the borough.
– Councillor Bill Mordue
It became apparent that the idea of using an image of Mallard was a very popular one, rather than installing a standard 'Welcome to Doncaster' sign.

By focusing on the iconic shape of the locomotive, making two silhouettes and displacing them, gives this idea of apparent motion. For the feature to work it had to be big. It's 8m long and 5m high, almost the size of the real Mallard. It's painted in the traditional 'garter blue' and has the standard black markings. The sculptural element was fabricated using traditional techniques that were used some 75 years ago when Mallard was built.
– Chris Campbell, sculpture designer
Doncaster care workers go on seven day strike
Care workers who look after the most vulnerable people with learning difficulties in Doncaster have begun a seven day strike in a dispute over changes to their pay and conditions.
Their union says some of its members are facing a 50% cut in pay.
Unison has raised concerns about the level of support people will receive during the strike. But the company providing the service - Care UK - says it's put in place robust contingency plans to ensure their safety.
Michael Billington reports:
Doncaster care workers go on seven day strike
Care workers who look after people in Doncaster with learning difficulties are beginning a seven-day walk-out today over pay.
The company providing the service for Doncaster Council, Care UK says it's been asked to run the contract with a tighter budget.
It says basic levels of pay have been protected, no one has been made redundant and final salary pensions will be secured. But Jim Bell of Unison says some front-line staff could see their pay cut by half: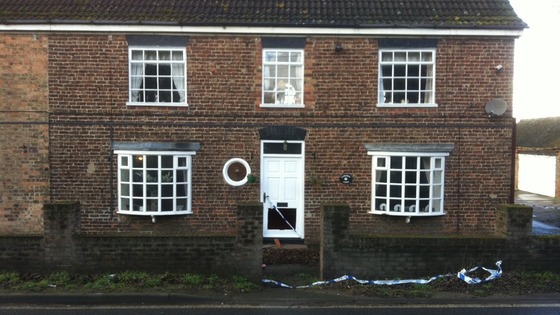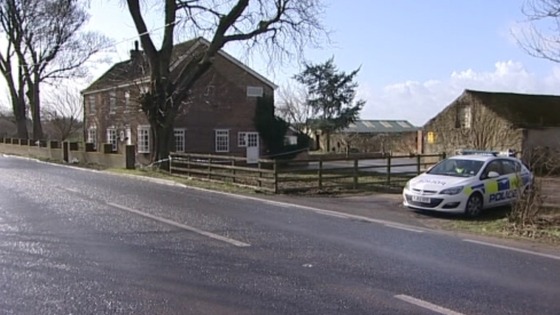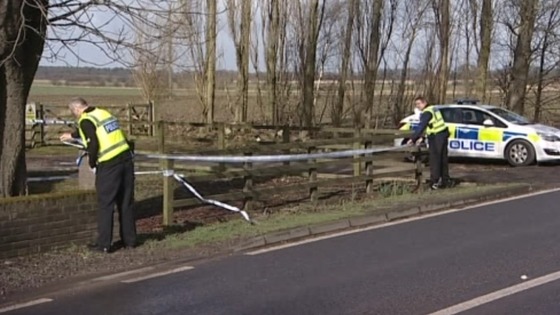 Advertisement
Doncaster care workers go on seven day strike
Care staff who work with Doncaster's most vulnerable people have begun a 7 day strike. Workers for Care UK provide care services for Doncaster Council.
They face losing holidays, sick pay, and overnight working benefits after being transferred over to a private company from the NHS
Police have launched a murder investigation following the discovery of a woman's body at a property in Doncaster.
At around 6pm yesterday evening officers were called to a house on Thorne Road in the Blaxton area.
The body of a 49-year-old woman was found along with a 51-year-old man who was unconscious.
The man was later arrested on suspicion of murder and was taken to hospital where he is in a critical but stable condition.
Doncaster care workers go on seven day strike
Contingency plans are in place to deal with a strike by care workers in Doncaster, says the company that employs them.
Staff at Care UK who are members of Unison are beginning a seven-day walk-out today over changes to pay, which they say will see some front-line staff have their pay cut by 50%.
Care UK says it has pledged to protect the basic levels of pay, maintained access to the final salary NHS pension scheme and no-one transferring into the service has been made redundant.
Doncaster Council has made it very clear that there is no extra money for the Doncaster learning disability service so we need the unions to work with us to find a solution. That hasn't happened over the past few weeks so we approached ACAS to see if their expertise could help but, sadly, Unison have simply refused to come to the table with them.

Disrupting services, particularly those on which vulnerable people depend, should be a last resort, not an opening gambit. We don't understand on what grounds a responsible union would refuse to meet with ACAS for conciliation talks.
– Malcolm Chew, Care UK

The dispute is over changes to holiday entitlement and enhanced hourly rates. These changes are necessary because Doncaster Council, which commissions the service, needs to cut costs.
Councillors in Doncaster are going to get training today on how to spot the signs of domestic abuse. All 63 elected members have the opportunity to have coaching from professionals.
We want to make sure that our councillors, our eyes and ears of the community, are fully aware of how to help constituents who may be in abusive situations. This comprehensive training will make sure that our elected members are able to refer people into our service, and signpost those who might be at risk.
– Cllr Joe Blackham

December 2013 saw the introduction of a new free domestic abuse helpline in Doncaster, 0800 4701 505, as well as partners coming together to provide more focused services around community support, dispersed housing, a refuge and dedicated domestic abuse case workers.
We want to continue to raise awareness of domestic abuse, and the work we are doing across Doncaster, to help elected Members to respond to issues they may come across during their casework. We will also be looking at reported incidents Ward by Ward, to make Members aware of the prevalence of the issue across Doncaster.
– Bob Sanderson, Strategic Lead for Domestic Abuse, Doncaster Council
Load more updates
Back to top