The estranged father of One Direction star Louis Tomlinson was found drunk in a Doncaster park after contemplating suicide, a court heard.
Troy Austin, 46, appeared before Doncaster Magistrates' Court charged with failing to provide a breath test while being in charge of a car.
Officers were looking for Austin after concerns about his welfare.
He was found in Cantley Park, Doncaster, on August 18 standing next to a car he had reportedly borrowed.
He had drunk alcohol to "build up the courage to kill himself", prosecutor Joanne Lewis-Crooks said.
She added: "Mr Austin's behaviour was not particularly good. He was trying to injure himself.
"Attempts were made to get Mr Austin to provide a sample which he didn't and a decision was made that Mr Austin should be taken to hospital due to concerns about injuries he had inflicted on himself."
Austin pleaded guilty to the offence at an earlier hearing and was given a conditional discharge by magistrates.
Mitigating, Ross Wagstaff said Austin was in a "particularly low state" on the date of the offence owing to a family dispute over a hotel his client part owned.
He said: "He had given up at that point."
Chairman of the bench Stuart Highfield gave Austin 10 points on his licence and he was ordered to pay £85 costs, a £15 victim surcharge and £150 criminal courts charge.
Mr Highfield said: "We have given you this chance, let's hope it's the one time we see you in court."
Speaking after the case, Austin's brother Terry Bolwell said the incident and his low moods were not linked to Tomlinson.
A teenage girl missing from Worksop in Nottinghamshire is thought to be in Doncaster, police say.
Roxanne Wilcox ,16, was last seen at Doncaster Train Station at about 3.30pm on 2 September. She was due to be picked up at the same station later that day but did not turn up.
She is described as 5ft 5ins tall, with long, red hair which has been dyed purple and a nose piercing.
Police say when she was last seen she was wearing black leggings, a black t-shirt with a picture of gold trainers on the front and a black, zip up jacket.
Advertisement
Amazon has announced that it will open a new fulfilment centre in Doncaster later this year.
The 250,000 sq ft facility will begin fulfilling customer orders in autumn 2015 and is expected to create in excess of 300 new permanent jobs in the next three years.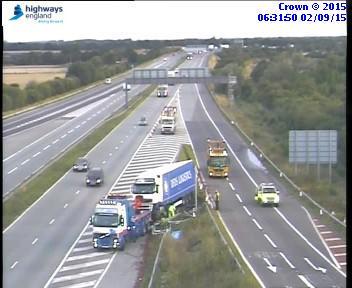 Police in Doncaster are asking for urgent help in locating missing 43-year-old man John Greasley.
John was last seen at around 9am on Thursday 27 August, when he left his address in Smith Square, Doncaster.
He was due to return home that evening but did not come back. He was in telephone contact with loved ones but has not been in touch since late last night.
John is described as being a slim white man with a shaved head. He was last seen wearing dark blue jeans and a dark coat.
He is believed to have links to the Nottinghamshire and Derbyshire areas.
Family and friends are growing increasingly concerned for John's welfare and urge anyone with information to get in touch.
People in Branton describe the aftermath of the crash which killed two people and left one critically injured in hospital
Read the full story ›
Advertisement
At a press conference earlier, Temporary Inspector Steve Askham from South Yorkshire Police Roads Policing confirmed that other vehicles may have been involved in the crash in Branton that has left two dead.
"We've spoken to a number of witnesses and some CCTV, there is the implication from those witnesses and the CCTV that other vehicles may have been involved and we are actively seeking those."
– Steve Askham, South Yorkshire Police
Two men who were injured in the crash are also being sought by police.
Two youths who fled the scene of a fatal car crash which left two dead and another fighting for their life are being searched for by police this afternoon.
Claire Ashforth has the latest from Branton near Doncaster.
Police investigating a fatal collision in Branton are searching for two people believed to have also been travelling in the car.
Officers believe that there were five males travelling in the car that caught fire after it was in collision with the house. Witnesses reported seeing two males leave the scene of the collision.
Two people have died and a third person is being treated for life-threatening injuries. Police believe that the two other occupants of the car who remain unaccounted for are also seriously injured.
Anyone with information about the collision or the whereabouts of the unaccounted for males is asked to contact 101 quoting incident number 451.
Emergency services remain at the scene is it is hoped that Doncaster Road with re-open in the next hour.
Three new arrivals are causing great excitement at the Yorkshire Wildlife Park in Doncaster.
The Amur Leopard cubs were born earlier this summer and are part of an international conservation programme.
With only 30 of this endangered species living in the wild their birth is being seen as one the most important at the Park since it opened in 2009. Gaynor Barnes reports.
Load more updates