A body of a man has been discovered in a river in Doncaster.
Officers found the body at 12.45pm today (Tuesday, 23 June) in the river close to Grey Friars' Bridge off Church View in Doncaster.
Emergency services are currently at the scene. The identity of the man has not yet been confirmed.
Two men from Doncaster have been jailed for a combined sentence of nearly 13 years for their part in dealing class A drugs in the town.
Jamie Hayes, of Sprotbrough Road, Doncaster, and Jonathan Hanley of Brownberrie Walk, Leeds, both pleaded guilty to conspiracy to supply heroin and cocaine, possession with intent to supply heroin and cocaine as well as possessing criminal proceeds, namely cash.
Both men were arrested in February when officers raided a number of properties following a nine-month investigation, entitled Operation Deal.
Appearing at Sheffield Crown Court on Thursday 19 June, Hayes was sentenced to seven years and Hanley to five years and eight months in prison.
The aim of Operation Deal was to reduce crime and with this result, I hope it offers reassurance to our residents in Doncaster that we will do all we can to keep them safe.

Hayes and Hanley believed they were untouchable. Between them, they had over £30,000 in cash and class A drugs, all of which was seized and the drugs destroyed.

These two men are the latest to be sentenced as part of Op Deal and it should send out a very clear message to anyone who chooses to be involved in any form of criminality that affects the honest and hard-working people of Doncaster, we will find you and we will bring you to justice."
– Det Con Andy Shields, South Yorkshire Police
Advertisement
Hundreds of jobs are under threat at a major Doncaster employer, the rail company DB Schenker, Martin Fisher has the latest
A 31-year-old man has been jailed after admitting defrauding his elderly grandfather out of around £50,000.
Kevin Peter North, of Tennyson Avenue, Doncaster, was sentenced to three years and four months behind bars yesterday (Thursday 18 June) at Sheffield Crown Court.
North pleaded guilty to fraud by abuse of position at Sheffield Crown Court last month following a significant police investigation.
Police received reports in October 2011 from a relative of 84-year-old Norman Chipman, a Doncaster man who had died the month before. Upon inspection of his financial accounts after his death, it was discovered that his bank accounts were empty.
Legal power of attorney documents showed that North had been granted this position in 2008 and was made trustee of his grandfather Norman's estate.
Enquiries by South Yorkshire Police, in particular the specialist forensic accountants and the Financial Crime Unit, revealed that after North was granted power of attorney, significant sums of money were withdrawn from the accounts.
I am pleased with the sentence handed to North as it reflects the gravity of his crime.

North abused the trust placed in him by his dying grandfather, thoughtlessly spending his relative's money with no regard for the consequences or the inevitable anguish it would cause the rest of his family.
– Detective Constable Matt Dixon
Two people have been arrested following a warrant at a property in Bennetthorpe, Doncaster.
Officers carried out the warrant yesterday morning (Wednesday 17 June) as part of a pre-planned operation.
A significant quantity of cannabis and a quantity of cash were seized at the address.
A 57-year-old man and a 47-year-old woman have been arrested on suspicion of possession of a Class B drug with intent to supply and money laundering.
They have been bailed pending further enquiries.
A motorcycle rider has died after a collision in Lincolnshire.
The 46-year-old man's Yamaha motorbike was in collision with a tree on the High Street in Marton around 6:45pm. The rider, who is originally from Doncaster, died at the scene.
Two motorcycles were travelling together from the Gainsborough direction on the A156 they had passed through Marton Village going towards Torksey when just outside the village one of the riders lost control on a right hand bend.
Police are seeking information from anyone who may have seen two motorcycles
Advertisement
The recovery of injured Afghanistan veteran Ben Parkinson has amazed doctors - he has taken on feats of endurance that would even be a challenge to able-bodied veterans. But Ben Parkinson, from Doncaster, has thrown down the gauntlet to the Princess Royal no less - to join him on his latest venture. He challeneged Princess Anne to a parachute jump when he met her at a royal garden party. Michael Billington was there..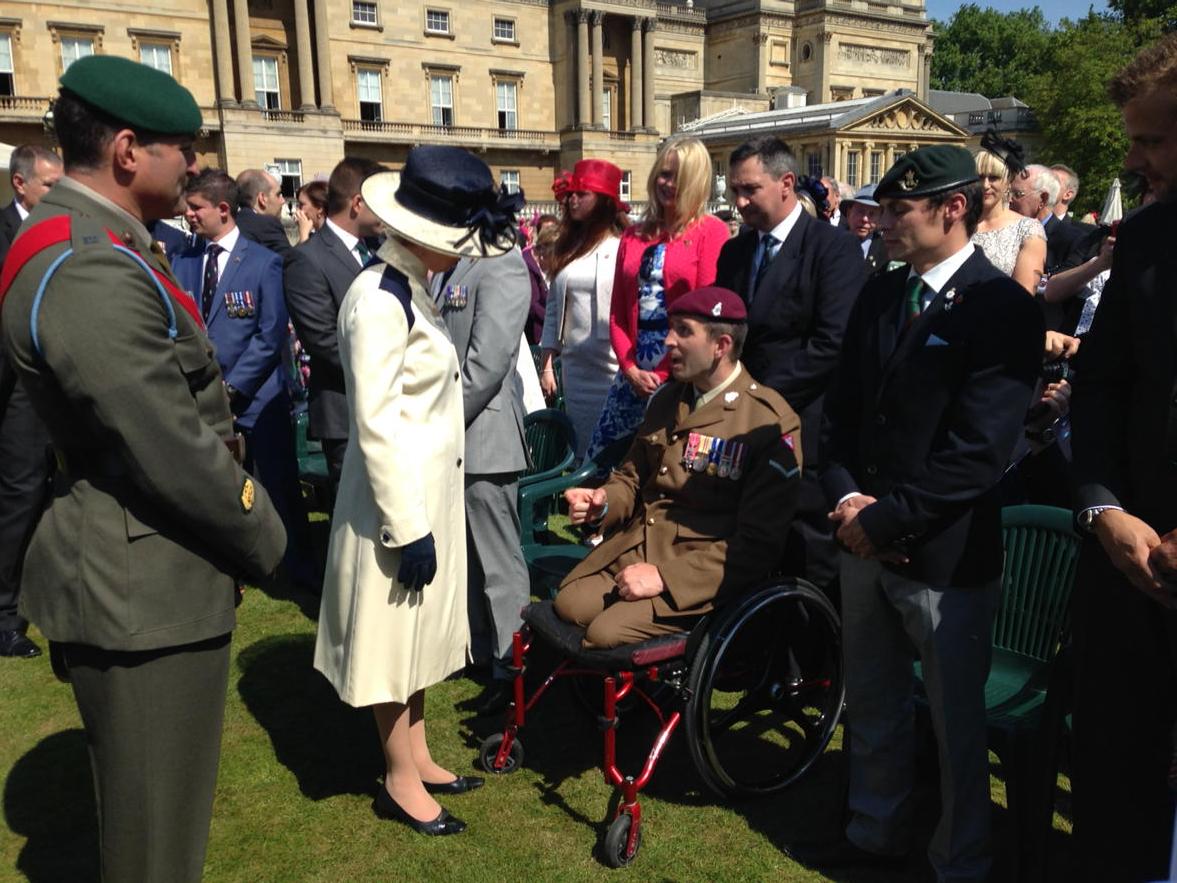 Former paratrooper Ben Parkinson has conquered yet another seemingly-impossible challenge.
The 30-year-old from Doncaster, whose parents were told he would probably not survive after being caught in a bomb blast in Afghanistan, has now walked a mile. And this has inspired another feat of endurance in his name.
Tina Gelder joined Ben at his home to find out more:
Ben Parkinson - the most badly injured British soldier to have survived the battlefield - has reached another milestone. Ben who is from Doncaster has been recovering from over 40 injuries he got in a bomb blast in Afghanistan eight years ago.
He has come a long way since then, thanks to his sheer iron will and determination. And now he has managed to walk a mile. It has surprised everyone - except Ben himself.
Load more updates