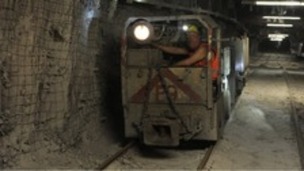 UK Coal is to close two of the last three deep pit mines by 2015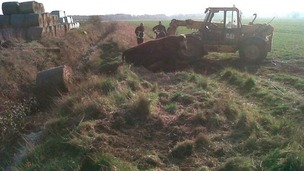 A bull has been rescued from a ditch by firefighters in Doncaster.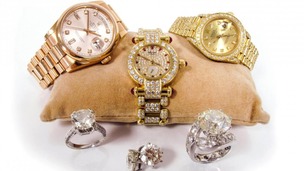 A large amount of jewellery is going to be sold at auction to go towards paying back money from a Doncaster fraudster's crimes.
Live updates
Kellingley miners begin voting on future of pits
The National Union of Mineworkers (NUM) have confirmed fears that, according to them, the Energy Minister Michael Fallon asked 'What are the men prepared to do to save their jobs?'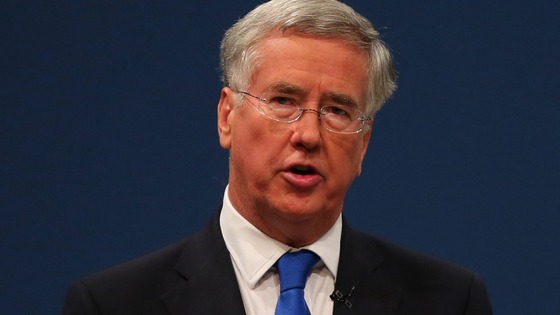 NUM leader Chris Kitchen says they told the government they would consider all options, but any ideas must be put to a ballot of the workers. At the moment, the NUM says they have received no specific proposals from the government, such as pay cuts or longer hours.
They also say the miners have already made concessions by agreeing to work their notice periods rather than being sent on 'gardening leave during this period', which is what usually happens.
Kellingley miners begin voting on future of pits
MPs have been debating the future of Kellingley and Thorseby collieries in the commons today after it was announced that 1,300 jobs were under threat at the two pits.
As David Hirst reports the fight to save the mines is very much underway:
Advertisement
Kellingley miners begin voting on future of pits
ITV's Political Correspondent Paul Brand has sent this update from Westminster where MPs are discussing the future of the UK's mining industry:
"I understand from a source at the centre of negotiations over the potential closure of Kellingley and Thoresby pits that government funding to keep either open beyond 2015 is 'pie in the sky'.
"I'm told that the only realistic deal is a mixture of private and public funding to maintain the pits for the next eighteen months, when there is a possibility that coal prices may rise again and the pits could become profitable.
"Contrary to claims that the sticking point over that deal is the European Commission's rules over whether or not the government can fund the coal pits, I'm told that the real nub of the negotiations is over getting some concessions from the unions.
"I'm told that in return for public and private funding, the government and UK Coal want the workers to contribute something in return, which could be longer hours or lower wages."
Kellingley miners begin voting on future of pits
The MP for Bolsover has criticised the Government for allowing oil companies tax breaks while the UK's mining industry suffers.
Dennis Skinner urged the Energy Secretary to act to save mines at Kellingley and Thoresby which UK Coal announced would close, costing 1,300 jobs.
Kellingley miners begin voting on future of pits
Prime Minister David Cameron has promised the Government will do "everything we can" to help preserve jobs after Britain's largest coal producer announced plans to close two of the country's three remaining deep-pit coal mines in the next 18 months.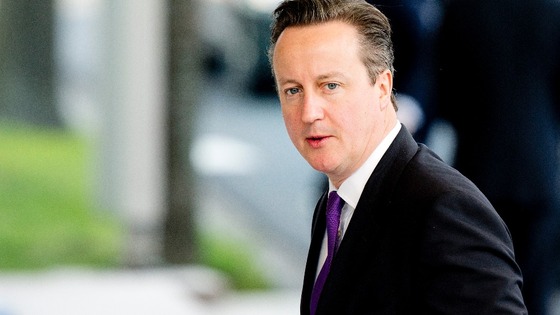 UK Coal is consulting on plans to shut Kellingley in North Yorkshire, which employs 700 people, and Thoresby in Nottinghamshire, which employs 600.
It will leave employee-owned Hatfield colliery in South Yorkshire as Britain's last remaining deep-pit mine.
Jobs are also likely to go at UK Coal's head office in Doncaster.
It will mean the majority of the 2,000 people employed by UK Coal - which also operates six surface sites - facing a bleak future, nine months after it was rescued from administration.
The firm is hoping to secure an emergency cash injection of up to £20 million through a combination of funding from the Government and the private sector but will still need to make the cutbacks even if it succeeds.
A spokesman said: "We have started today consultations with the unions on looking at the way forward - that is, looking at reducing numbers in the coming months.
"We are looking to secure the best outcome possible." Asked if he was ready to act to "keep these mines alive", in an interview Mr Cameron said: "Yes, we will do everything we can. We are talking to the company, we are talking to other businesses related to this company.
"We will do everything we can to help them." He added: "There are obviously limits. This is taxpayers' money that is involved. But we will work with them as closely as we can.
"I am in the business of trying to save jobs, of making sure we have diverse supplies of energy, so if I can help I will help. We want to do everything we can to keep people in their jobs, to keep businesses going."
Mr Cameron said discussions were already under way, but added: "There are limits to what we can do because you are not allowed to just wilfully spend taxpayers' money helping particular businesses.
"If there are things that we can do, if there is bridging finance that we can make available, then we will look at that very, very closely."
It argues that closures will make the UK more dependent on Russian and other foreign-sourced coal, weakening the security of energy supply, and is putting forward an alternative rescue plan which it says will cost £50 million to £60 million.
Kellingley miners begin voting on future of pits
Nigel MP, whose own constituency includes Kellingley Colliery, says he will speak with government ministers today about the announcement by UK Coal to close the mine along with one at Thoresby.
1,300 jobs are at risk at the sites, as well as others at UK Coal's base in Doncaster. The Selby and Ainsty MP says he will see if the Government can step in to prolong the deep-mining industry.
Advertisement
Kellingley miners begin voting on future of pits
its been announced that deep coal mining faces being virtually wiped out in the Calendar region.
Two of Britain's three remaining deep pit coal mines, Kellingley in Yorkshire and Thoresby in North Nottinghamshire, face closure in the next 18 months under plans announced by the country's largest coal producer UK Coal.
Jobs at the company's head office in Doncaster also likely to go making the jobs total up to 2,000. David Hirst reports.
Kellingley miners begin voting on future of pits
"The Government should back help to keep Britain's last coal mines open.

This would be good for jobs, communities and for the environment as such assistance could help drive investment in carbon capture and storage, for which there is a growing international market."
– TUC general secretary Frances O'Grady
Kellingley miners begin voting on future of pits
Chris Kitchen from National Union of Mineworkers says workers at UK Coal's sites at Kellingley and Thoresby never expected to be facing losing their jobs less than 12 months after the company went through a restructure.
Kellingley miners begin voting on future of pits
Selby and Ainsty MP Nigel Adams and Shadow Home Secretary Yvette Cooper, whose own constituency covers Normanton, Pontefract and Castleford, have spoken to ITV about the announcement from UK Coal that it plans to close Kellingley Colliery in Yorkshire and Thoresby Colliery in North Nottinghamshire.
Load more updates
Back to top