A family fighting to get drugs funding for their little boy's rare and life-limiting disease fear their battle could have suffered a setback because the NHS is changing the way it decides on which treatments it will pay for.
Although Sam Brown's parents felt the previous process used by NHS England was stacked against them, they believe the decision to suspend it could have a negative impact on the six year old's health. Lisa Adlam reports.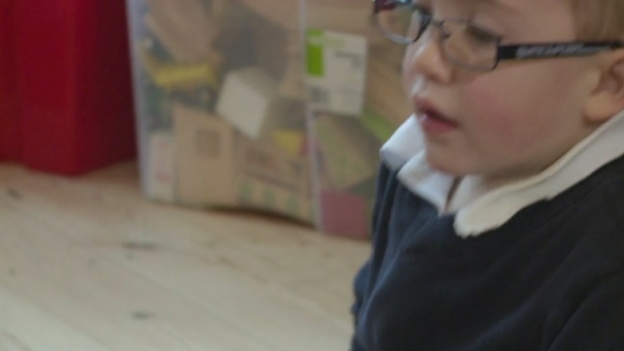 Advertisement
Family and friends have spent the past few months fundraising to pay for a trip to Utah University for a terminally ill child from Driffield in East Yorkshire. Joshua Burdall has undergone tests which researchers in America say could help them develop new drugs to treat his rare congenital myotonic dystrophy.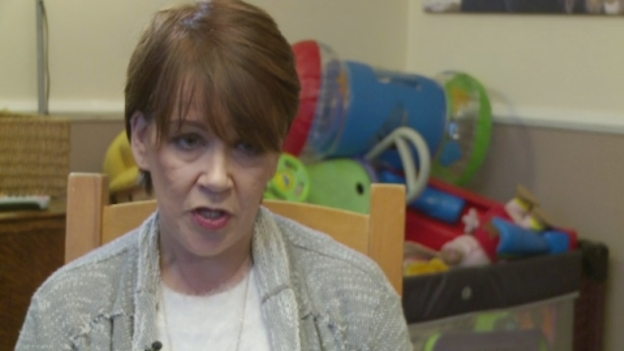 Congenital myotonic dystrophy is a form of muscular dystrophy which weakens the muscles in babies and children. Congenital means that a child is born with the condition. People with muscular dystrophy are missing some information in their genes which stops them making the protein they need for healthy muscles.
Muscular dystrophy weakens muscles over time meaning that those with the disease gradually lose the ability to carry out ordinary tasks like walking or sitting up which other people take for granted.
Myotonic dystrophy is a form of the disease that stops the muscles from relaxing. In teenagers it can cause muscle weakness and wasting (where the muscles shrink over time), cataracts, and heart problems.
A foster mother from East Yorkshire says she is hoping and praying that a new treatment can be found to stop her foster son's condition declining. Joshua Burdall, 3, has congenital myotonic dystrophy which is a life-limiting condition. Sarah Ruane has recently taken him to America where researchers have conducted tests which could lead to new drugs being developed: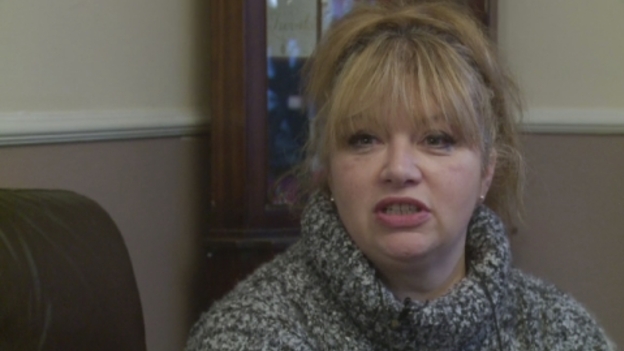 The family of a three year old boy from East Yorkshire with a rare genetic condition hope a recent trip to America will help develop a new treatment for him. Joshua Burdall was born with life limiting congenital myotonic dystrophy. It affects the strength of his muscles and means he cannot make different facial expressions. He also has speech and learning difficulties.
Family and friends raised the money to pay for Joshua to travel to America where doctors have carried out tests which, over the next three years, could help them develop new treatments which could help Joshua and other children like him. He will need to return to the USA twice more.
Advertisement
A 22-year-old motorcyclist has died after a crash on the B1246 Fishpond Hill in Pocklington.
He was riding a Suzuki motorcycle along the B1246 when he was involved in a collision with a Vauxhall Aglia at around 4pm on Saturday November 8, 2014.
The motorcyclist suffered serious injuries and was pronounced dead at the scene.
The 36-year-old Driffield man who was driving the car suffered cut to his face and shock.
Police are appealing for witnesses.
Police are appealing for witnesses to a fatal road traffic collision which occurred at about 1630hrs on Monday 27 October on the B1249 close to the Octon roundabout, on the Driffield side in East Yorkshire.
The collision involved two vehicles, a dark coloured Kia Sorento and a grey Peugeot 308, which were travelling in opposite directions.
The two people in the Peugeot, a 75-year-old man and a 71-year-old woman, both fromScarborough, and the male driver, who was the only occupant of the Kia, were all taken to hospital.
The woman from the Peugeot, who was travelling in the front passenger seat, subsequently died due to injuries received.
The Peugeot driver suffered non life threatening injuries and the Kia driver sustained a number of fractures.
Police would like to hear from anyone who witnessed the collision or saw either vehicle prior to the collision.
Anyone with information should contact Humberside Police on telephone 101 referring to log 475 of 27 October 2014.
Yorkshire's biggest one day agricultural show has opened at Driffield.
Various livestock will be on show throughout the day as well as craft and horticulture stands.
Curtis Woodhouse has announced he has retired from boxing. The former professional footballer from Driffield made the decision after initially retiring from the sport in February.
Load more updates