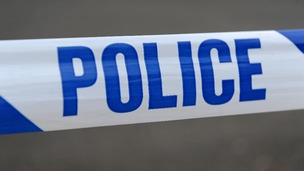 A suspected international drug trafficker originally from Sheffield has been arrested in Amsterdam.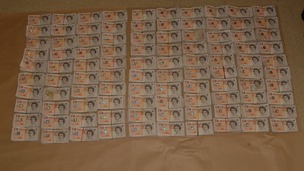 Former West Yorkshire detective Nick McFadden has been found guilty of stealing drugs from a police lockup and selling them in Leeds.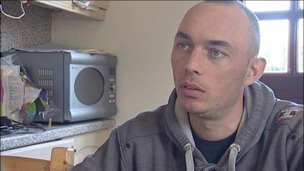 A cancer drugs campaigner, who fought to get access to a drug, has died from a brain tumour.
Live updates
Teenage drugs death
A man will be sentenced today for supplying a Class A drug to a teenage girl who died after taking the substance. Luke Carey, 24, admitted giving methylamphetamine to 16-year-old Poppy Rodgers at a house in York in April last year.
Paramedics were called to a property in Tang Hall Lane, York, and Poppy later died in York District Hospital. An inquest found she had taken a paste which was thought to contain the stimulant.
At York Crown Court, Carey admitted seven counts in total, which included another count of supplying the drug, four of offering to supply the drug and one of possession with an intent to supply.
At a previous hearing, Judge Steven Ashurst said that, because the drug had led to another person's death, he had to consider the case carefully and adjourned it for sentencing. Carey will be sentenced at York Crown Court.
Following her death, Poppy's parents paid tribute to their daughter. They said the York College student had "a personality that charmed everyone" but her trusting nature meant "she was able to be influenced by those outside her family who didn't have her best interest at heart".
The ringleader behind an international multi-million-pound drugs trafficking and money-laundering ring in South Yorkshire has been sentenced to 27 years in jail.
Frank Babar, 48, from Richmond, London, had been found guilty in June at Sheffield Crown Court of conspiracy to evade the prohibition on the importation of cocaine and conspiracy to conceal the proceeds of crime.
A series of raids were carried out last year. Police had previously found parts of hydraulic scissor lifts in Barnsley, used to store cocaine.
Eleven people have been before the courts. Earlier this month, eight of them were jailed for a total of 121 years – they are:
Richard Stead, 45, of Greenfoot Lane, Barnsley
Michael Dyson, 41, living in the Netherlands but originally from Barnsley
Paul Robinson, of Magnolia Close, Barnsley
Tristan Clarke, 28, of Glen Road, Sheffield
Joseph Fawcett, 26, of Montgomery Road, Sheffield
Brent Padgett, 30, of Ludwell Hill, Doncaster
Frazer Guest, 35, of Handley Road, Chesterfield
Anthony Urban, 35, of Eastfield Road, High Wycombe
"There was no-one above Babar. He personally travelled to Mexico, met with cartels and controlled the purchase, transportation and delivery into the UK of lifts with cocaine that was then distributed all over the north of England.

"Most of the organised crime group members involved lived in South Yorkshire. That is why SYP led on the investigation, which has been a fantastic multi-agency effort.

"On behalf of the Force, I'm delighted with the sentences so far, and they should serve as a deterrent to others involved in this sort of criminality."
– Det Sgt Paul Wilson, South Yorkshire Police
Advertisement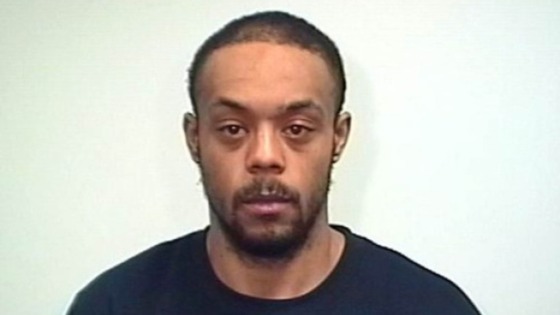 A murderer will serve at least 20 years in prison for stabbing a Leeds teenager to death over a drug debt.
The judge who gave Ghanu Stout a life sentence told him he had a duty to protect the public from knife crime.
Stout, 27, was found guilty of murdering 17-year-old Kieran Butterworth in a street attack in Harehills, Leeds, on February 12 this year.
Mr Justice Andrew Smith told Stout he must spend 20 year in prison before he can apply to the parole board for release.
He said: "You murdered Kieran Butterworth. He was only 17 and he had his life to live.
"The killing of anyone, particularly one so young, is a tragic waste.
"No sentence can be any real comfort to his parents and his family and his friends.
"You are responsible for their loss."
The jury heard Stout confronted Kieran in a café in Bellbrooke Street, Harehills.
The pair struggled and Kieran ran away but Stout ran and attacked him on a grass verge.
The teenager suffered a knife wound to his chest and died in hospital later.
Stout handed himself in to police the next day but denied attacking Kieran. He claimed he had been threatened when he went to meet Kieran.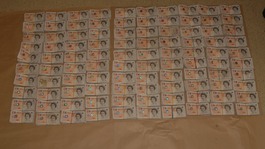 Former West Yorkshire detective Nick McFadden has been found guilty of stealing drugs from a police lockup and selling them in Leeds.
Read the full story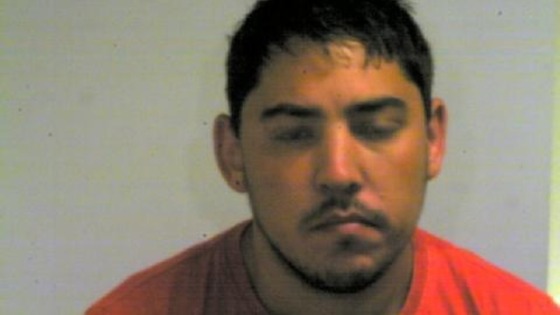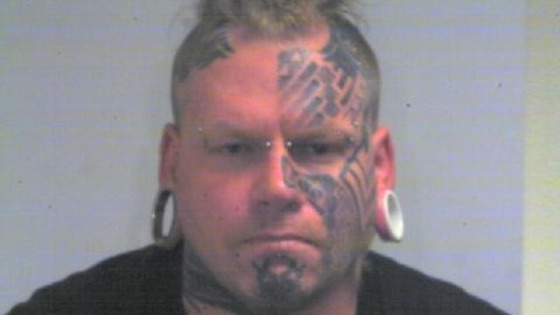 Two men have been sentenced at Sheffield Crown Court for producing cannabis in Doncaster.
Darren Aspray, aged 45, and 29-year-old Aaron Curry, both from Hyde Park, Doncaster were convicted and sentenced after 13 large and 36 small plants were seized by police from an address on Childers Street last May.
In May 2012, police stopped Darren Aspray as part of a routine traffic check on York Road in Doncaster. Officers smelt cannabis in the vehicle and found about £300 worth of the drug. This led to police searching his home and discovering the factory, with plants valued at about £17,000.
Detective Constable Neil Beresford said: "This was quite a sophisticated cannabis cultivation with equipment and plants set up around the house. The results show that the production of cannabis can and does led to a prison sentence.
"In addition £1,400 in cash was recovered from the defendants during the investigation and seized under the Proceeds of Crime Act by the courts."
Twelve men have today been handed more than 60 years in total for their role in dealing and supplying Class A drugs in Doncaster town centre last year.
The men, from Doncaster and London, were sentenced at Sheffield Crown Court.
Each of the men received between three and nine years in prison.
Nine men were convicted of supplying class A drugs, four men of conspiracy to supply Class A drugs and one man for being concerned in the supply of Class A drugs.
Over £15,000 in cash, half a kilo of crack cocaine and half a kilo of heroin, with a combined street value of approximately £40,000, were seized during the operation.
Advertisement
Policeman on drugs theft trial
The wife of a detective who's accused of being a major drugs dealer has told a court that she had no idea about his criminal life.
It's claimed that Nick McFadden made a fortune out of selling drugs that had been seized from criminals he was helping to put behind bars.
McFadden told police he'd come into money after his wife Clair developed cancer and cashed in an insurance policy. Today she told a jury at Leeds Crown Court that he was lying. David Hirst reports.
Policeman on drugs theft trial
The wife of a detective on trial accused of being a drug dealer has told a court today she had no idea about his criminal activities. Claire McFadden also said that Nick McFadden's claim that he had come into lots of money because she'd received a payout afte she got cancer was a lie.
From Leeds Crown Court, David Hirst reports.
Policeman on drugs theft trial
A detective with West Yorkshire Police has gone on trial accused of being a drug dealer stealing heroin and cocaine seized from criminals he was helping to put behind bars.
Nicholas McFadden is alleged to have plundered the drugs from police stores and then plotted with his brother Simon to sell them on.
Prosecutors say the brothers made so much money - at least £600,000 - they didn't know what to do with it, but when the detective was questioned, he told police he'd simply found bags of cash in a ditch by the M62.
Cocaine worth up to £2m has been seized by Border Force at the Port of Hull.
Officers discovered approximately 34kg of the Class A drug shortly after 8am on Sunday. The cocaine was found in a lorry which had arrived at the port on a ferry from Rotterdam.
A 43-year-old Hungarian man was arrested on suspicion of illegally importing a Class A drug. He has been bailed while investigations continue.
"By thwarting this smuggling attempt we have stopped a sizeable amount of cocaine making it onto the streets of Britain.

"Seizures like this demonstrate how Border Force officers are at the forefront of the fight to keep illegal drugs and other banned substances out of the UK.

"Drug trafficking is a serious offence and those convicted face long prison sentences."
– Sam Bullimore, from Border Force, said:
Load more updates
Back to top