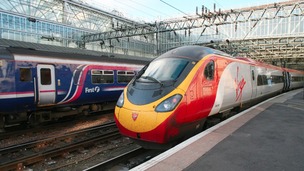 Rail passengers endured more morning misery today when an overhead line problem led to major disruption to key services.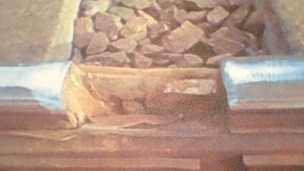 Rail union RMT say there could be "another Hatfield" after releasing a picture of a six inch gap in a track near Selby.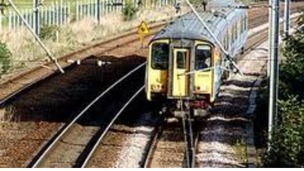 Rail commuters endured travel misery due to overhead wire problems on the East Coast Main Line hitting services to and from Yorkshire
Live updates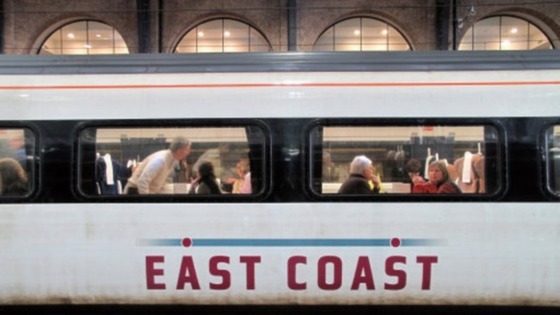 There will be a demonstration at Doncaster railway station today in support of the Keep East Coast Public campaign.
Today has been designated as a National Day of Action across the stations on East Coast Trains's route from London to Edinburgh, a number of which are in Yorkshire.
It is currently run by the government on a not-for-profit basis after private owners pulled out in 2009. But the bidding process for a new contract is now underway.
The government says its running of the franchise was always a temporary measure. Campaigners claim it has been successful, both financially and in terms of customer satisfaction, so should remain in public ownership.
The Government has published a shortlist of three bidders under plans to re-privatise the East Coast mainline - which runs from London through East Anglia, Yorkshire and the North East to Edinburgh - sparking a row over whether the rail franchise should remain publicly-run.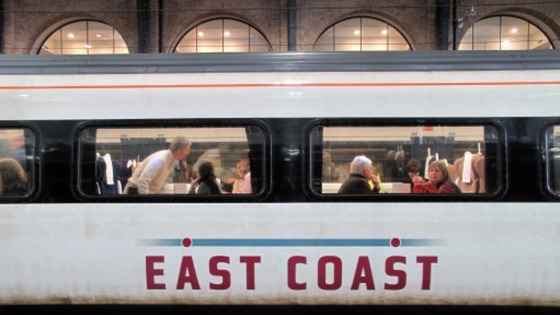 Some of the biggest transport firms, already running rail routes across the UK, including the First Group, Stagecoach, Virgin, Keolis and Eurostar, are on the list of preferred bidders for the 393-mile route.
Unions and other groups have been campaigning for months to halt re-privatisation of the franchise, which has been publicly-run since 2009. One union official accused the Government of "economic vandalism".
The three shortlisted biddes are East Coast Trains Ltd (First Group plc); Keolis/Eurostar East Coast Limited (Keolis (UK) Limited and Eurostar International Limited); and Inter City Railways Limited (Stagecoach Transport Holdings Limited and Virgin Holdings Limited).
The new franchise will start early next year.
Advertisement
Trains between Yorkshire and London on the East Coast Main Line have been suspended due to damaged overhead wires, North of Peterborough.
Network Rail are working to fix the problem, but commuters may face several hours of delay.
The nationalised railway company operating the East Coast main line , which runs through the Calendar region, has returned £208.7 million to taxpayers as revenues soared, fuelling the debate over plans to return it to private hands.
Directly Operated Railways (DOR), which took over the running of the key London-Scotland route four years ago, saw the figure increase by 6.6% in the year to the end of March.
Turnover increased 4.2% to £693.8 million while total sales were up by 4.2%, including ticket revenues, as well as catering and car parks.
The figures reignited the debate about the Government's intention to re-privatise the line - with a new franchise expected to start in February 2015.
Labour and rail unions have questioned the need for re-privatisation, arguing that DOR is returning a high level of money to the Department of Transport and receives a lower taxpayer subsidy than others.
Last week it was announced that Channel Tunnel high-speed company Eurostar was bidding to operate the route jointly with French firm Keolis. The successful bidder is expected to be announced in February 2015.
The RMT union says it's 'stepping up' its fight to prevent the East Coast Main Line being returned to the private sector.
Trains on the Yorkshire to London line have been run by a publicly-owned company since National Express handed back the franchise in two thousand and nine. The Government is inviting private firms to make bids for to run the route, but the RMT says the current service is improved an profitable.
Members are planning to hold protests at stations along the line on Thursday.
East Coast rail line open for bids
National
Virgin confirms it is planning to bid for the East Coast line franchise.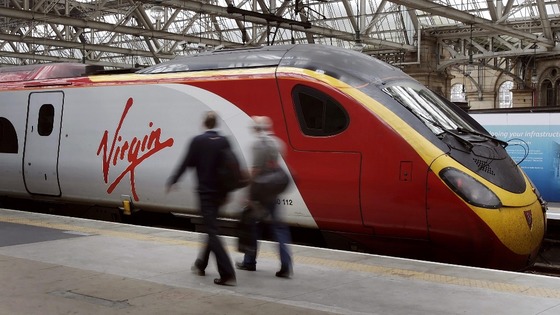 Advertisement
Rail services on the East Coast main line should not be returned to the private sector, a York MP has said.
Services on the Yorkshire to London line have been run by a publicly owned company since National Express handed back the franchise to the Government in 2009.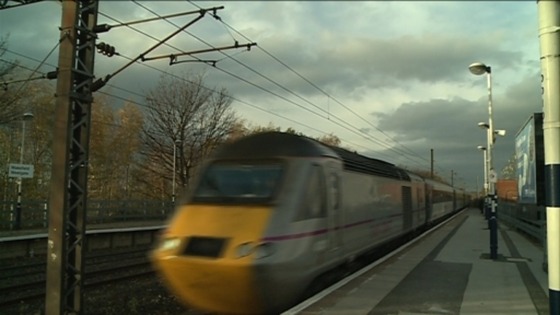 Today in the Commons, York Central MP Hugh Bayley urged ministers to_ _"look at the feasibility of running a public sector franchise on the East Coast for a period to compare like-for-like with a private franchise on the West Coast line".
Rail minister Simon Burns said that details of future franchises would be announced "in the spring of this year".
Rail delays for passengers
Thousands of rail travellers have faced lengthy delays today after a major fault on the East Coast main line. A kilometre of overhead wiring was brought down by an engine last night.
It left two hundred Yorkshire bound passengers stranded overnight at Kings Cross station and delays for passengers which will reach into tomorrow.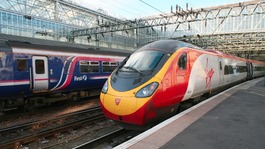 Rail passengers endured more morning misery today when an overhead line problem led to major disruption to key services.
Read the full story
Rail delays for passengers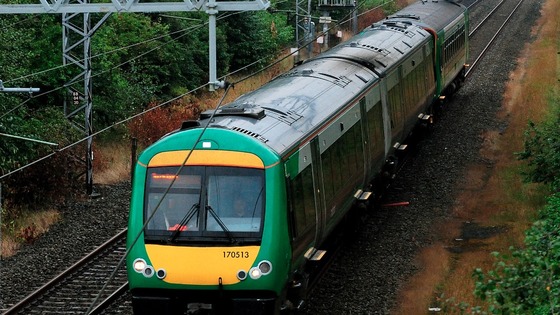 Latest train delays information here.
Thousands of rail commuters leaving Yorkshire for London are facing much-delayed journeys due to an electrical supply problem.
Centred on north London, the problem was last night causing hold-ups of up to 90 minutes on some journeys between London's King's Cross and Moorgate stations and Stevenage in Hertfordshire. Passengers travelling with - East Coast, First Hull and Grand Central trains - are also affected.
Load more updates
Back to top