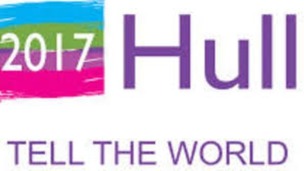 Hull will find out today if they have won the coveted City of Culture title.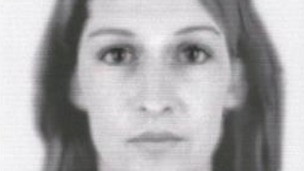 An investigation has started in East Yorkshire after reports of a woman posing as a social worker.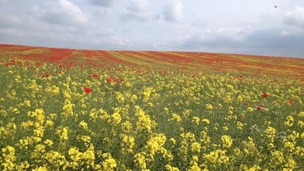 A road safety group and a Yorkshire MP say we should scrap turning the clocks back this weekend as it leads to more deaths on the roads.
Live updates
Hull is UK City of Culture
National
The Hull Daily Mail have produced a special celebratory edition of the paper to mark the city being crowned UK City of Culture 2017.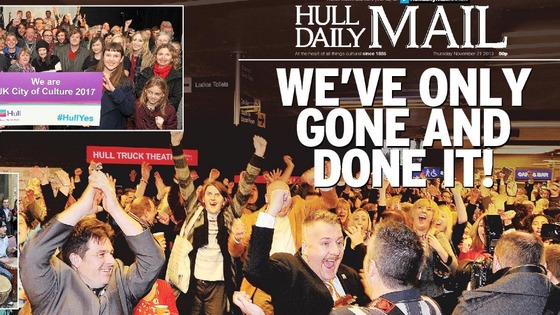 The front page wrap features images of the ecstatic reaction from bid supporters hearing the announcement by Culture Minister Maria Miller.
Hull is UK City of Culture
Culture Secretary Maria Miller MP has congratulated Hull on the announcement that it is City of Culture 2017.
Advertisement
Hull is UK City of Culture
Hull is UK City of Culture
Hull is 1000/1 to become the most visited tourist city in the UK before its City of Culture tenure ends according to Ladbrokes.
The bookies are offering a series of special bets for Hull in celebration of the city fighting off fierce competition to be crowned, with 100/1 the price it beats all other UK tourist destinations for visitors without London in the same time frame.
Hull is UK City of Culture
Lord Mandelson, High Steward of Kingston upon Hull, has given his message of congratulations to the city.
I am thrilled for Hull. It is thoroughly deserved and will give a huge lift to the city. I have felt it was going Hull's way for some time but there was always a risk of success being snatched away at the last minute. Hull will rise to the occasion and the great opportunity the city has been given.
– Lord Mandleson
Hull is UK City of Culture
David Cameron fully endorsed Hull as the next UK City of Culture during Prime Minister's Questions, saying it was an "exciting opportunity" for the region. Mr Cameron was responding to East Hull MP Karl Turner. He said:
I'm absolutely delighted to join with you and everyone in Hull, and everyone around the country, in celebrating this great award as the city of culture to Hull. I think it's a very exciting opportunity for Hull. I think you'll be able to celebrate the birthplace of William Wilberforce, the fact that Andrew Motion lectured in Hull, Philip Larkin was the librarian... slightly more incongruously, Peter Mandelson is the high steward, but every city has its burden to bear."
– Prime Minister David Cameron
Advertisement
Hull is UK City of Culture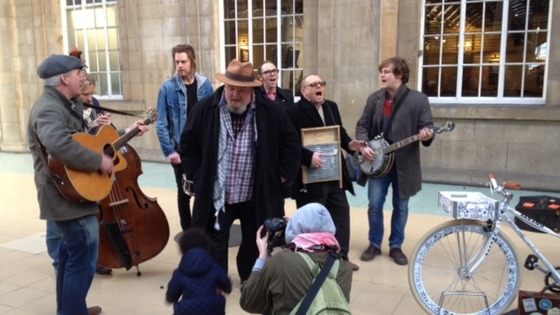 Hull is UK City of Culture
The leader of Hull City Council, Steve Brady, says the accolade is well deserved.
Load more updates
Back to top