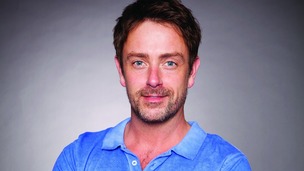 This week's dramatic siege on Emmerdale is the culmination of a long-running storyline centred around the character of Cameron Murray.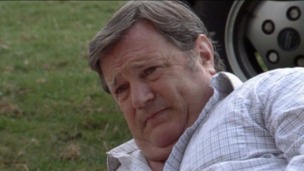 As Emmerdale marks the final on-screen performance by the late Richard Thorp we look back at his character Alan Turner's soap history.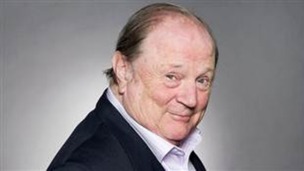 Emmerdale stars and other well-known faces from the soap world have been paying tribute to Richard Thorp following news of his death
Live updates
Emmerdale's siege week story
It was one of the most explosive Emmerdale scenes ever - and our very own Calendar presenter Christine Talbot was there.
In fact, she played herself - reporting on the siege in the Woolpack. Here, she takes us behind the scenes...
Emmerdale's siege week story
Tonight's episode of Emmerdale features our very own Christine Talbot in the role of a news reporter, covering the aftermath of this week's dramatic siege. The episode's director Duncan Foster says they brought her in to show how such events might have played out in TV in real life.
Advertisement
Emmerdale's siege week story
Actors Charley Webb, who plays Debbie Dingle, and Lucy Pargeter, who plays Chas Dingle, talk to Calendar presenter Christine Talbot about filming this week's dramatic Emmerdale storylines.
Emmerdale's siege week story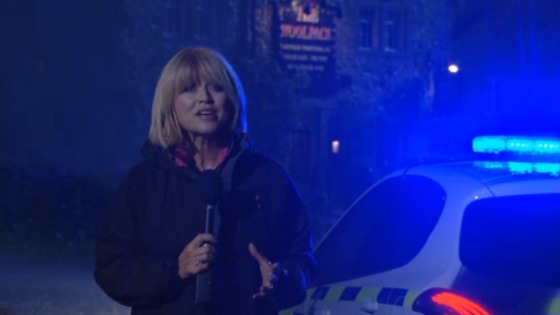 Emmerdale's dramatic storyline that has seen the character Cameron Murray, who has previously killed three people, return to the village and take hostages, is now making headlines. A new series of news reports, by members of the Calendar team, have been published on the Emmerdale Village website.
The fictitious reports show how the dramatic siege might have been reported on real news bulletins if it was actually happening in a real village. In the latest updates Christine Talbot is seen reporting from the village with more items from our other reporters.
See Christine Talbot report 'live' from Emmerdale village.
Watch Christine Talbot explain the latest situation from the studio.
Catch up on the background to the story with reporter James Webster.
Follow the latest weather for Emmerdale as the stormy weather intensifies.
Emmerdale's siege week story
Night two of the dramatic Emmerdale siege and a rare chance to chat with the show's director Duncan Foster.
He joined Mark Charnock, who plays Marlon Dingle, on the Calendar sofa to tell Christine and Duncan how the soap's biggest ever storyline was filmed, including amazing underwater scenes shot at the legendary Pinewood studios.
Emmerdale's siege week story
After last night's dramatic hostage drama began in Emmerdale, tonight sees even more dramatic scenes as the Woolpack pub cellar fills with water. A specially built set had to be built inside a water-tank for the scenes directed by Duncan Foster:
Advertisement
Emmerdale's siege week story
It is going to be a dramatic evening for soap fans tonight as the residents of Emmerdale get caught up in an armed siege. Viewers have already watched triple murderer Cameron Murray escape from a prison van and return to the village - desperate for revenge against those who helped police catch him.
Last night he took more than a dozen hostages and as if that was not bad enough, a storm is threatening to flood the place. Our reporter James Webster joined cast and crew overnight a few weeks ago to see tonight's episode being filmed. Here's his exclusive preview:
Emmerdale's siege week story
In tonight's dramatic Emmerdale siege, Tony Audenshaw's character Bob Hope is one of the first to realise that Cameron has returned to the village and taken hostages in the pub. He is trying to spread the word as police begin evacuating homes. Tony says it's a great storyline to be involved in:
Emmerdale's siege week story
Tonight's dramatic scenes in Emmerdale involve almost the whole cast, including Laura Norton's character Kerry Wyatt. She was supposed to be at a hen party, hence the slightly bizarre costume, though she did explain that while her raincoat looks over-the-top, it's actually quite tame!
Emmerdale's siege week story
Emmerdale actress Lesley Dunlop says she wishes the artificial rain pumped into the village for this week's dramatic siege storyline had been warmer. Her character Brenda Walker discovers this evening that the man responsible for her daughter's death has returned to the village, taking hostages.
Load more updates
Back to top