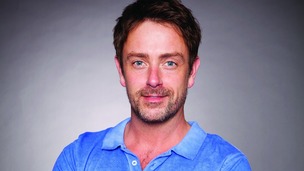 This week's dramatic siege on Emmerdale is the culmination of a long-running storyline centred around the character of Cameron Murray.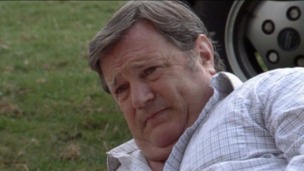 As Emmerdale marks the final on-screen performance by the late Richard Thorp we look back at his character Alan Turner's soap history.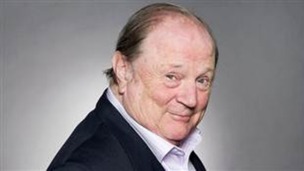 Emmerdale stars and other well-known faces from the soap world have been paying tribute to Richard Thorp following news of his death
Live updates
Emmerdale's siege week story
Filming for this week's special episodes of Emmerdale took place during a series of overnight shoots last month. Kelli Hollis, who plays Ali Spencer, says the wardrobe department worked hard to help the cast keep dry and warm with so much artificial rain pumped onto the set.
Emmerdale's siege week story
Winnebegos, sixty feet high rain machines and doing crosswords with the Dingles at 3am - just a few of the things Calendar presenter Christine Talbot experienced when she spent two nights playing herself during filming of Emmerdale's dramatic siege storylines, which air this week.
Christine tells Calendar's Showbusiness Reporter, Daniel Harris what is was like and reveals what she thought when she first heard the news.
Advertisement
Emmerdale's siege week story
One of the characters at the centre of tonight's dramatic events in Emmerdale is Andy Sugden. Kelvin Fletcher, who plays him, took time out from filming to explain how Andy is worried for the safety of his children when Cameron Murray starts taking hostages.
Emmerdale's siege week story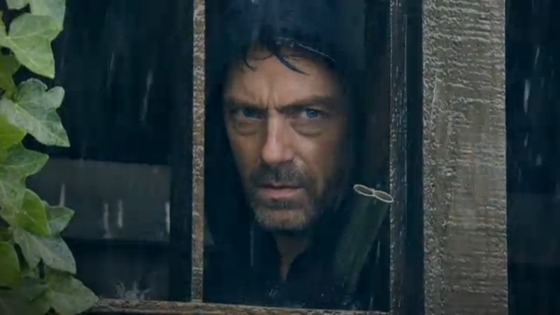 Emmerdale viewers will tonight see the year's most dramatic storyline reach its most dramatic point as triple killer Cameron Murray holds a dozen of the soap's best-loved characters hostage in an armed siege. His character escaped from a prison van last week and went looking for revenge.
Cast and crew worked through the night for several days last month filming the scenes that also use 280,000 litres of water to create a storm which is threatening to flood the village at the same time. Our crews were invited backstage for an exclusive preview which will be screened this evening.
Emmerdale's siege week story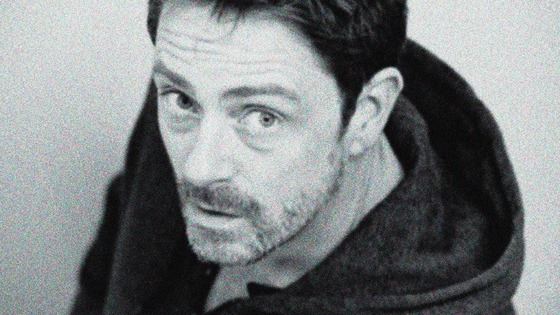 Emmerdale's most dramatic storyline of the year is starting as triple killer Cameron Murray returns to the village following his prison van escape. The character has already been seen lurking in the bushes with revenge on his mind after two of his former lovers helped police secure his arrest.
This week we go behind the scenes with cast and crew to see how they put together the explosive episodes. A special Emmerdale Village news website has also gone live which features several members of the Calendar team showing how the storyline might play out on TV news bulletins in real life.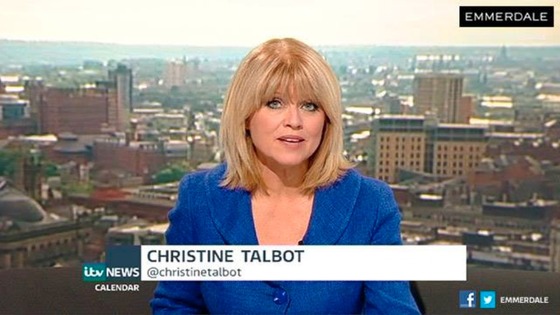 Watch ITV Calendar's Christine Talbot break the news of Cameron Murray's escape.
Jon Mitchell forecasts bad weather for Emmerdale over the next few days.
See the latest Emmerdale trailer for a taster of what is coming up.
Discuss the storyline with other fans on the Emmerdale Facebook page.
Now he's a former director on two of the nations favourite soaps - Emmerdale and Coronation Street - but now Jason Beresford is entertaining schoolchildren with his dramatic storylines.
Jason, who is a teacher at Highfields Primary School in Leeds, wrote a book for children while he worked on the famous cobbles - and it is going down a storm with his pupils as Gaynor Barnes found out.
Advertisement
Emmerdale's new face
She was a familiar face in Coronation Street in the 1990s and tonight she joins the cast of Emmerdale. Denise Black chatted exclusively to Sally Simpson.**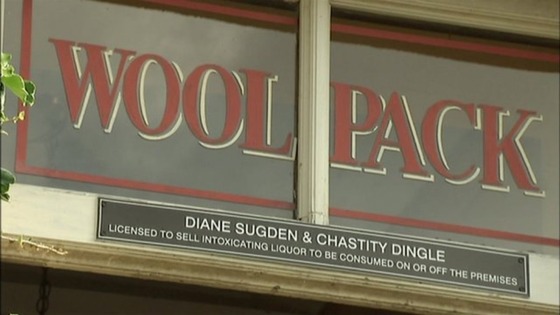 The full script for the live episode has been signed on the front cover by 22 of the stars of the hit show about village life in rural Yorkshire. It will be auctioned off in Boston.
Emmerdale actors Chris Chittell (Eric Pollard) and Lesley Dunlop (Brenda Walker) are coming to switch the lights on in the Market Place at 6.30pm on Friday, November 29.
An Emmerdale tea towel signed by the cast, last year's Christmas in Boston poster featuring Fiona and Bhasker and this year's featuring Chris and Lesley, each signed by both couples, will also be auctioned. Money raised will go to the Salvation Army and Boston branch of the Citizens Advice Bureau.
Emmerdale: Cameron's downfall?
Emmerdale: Cameron's downfall?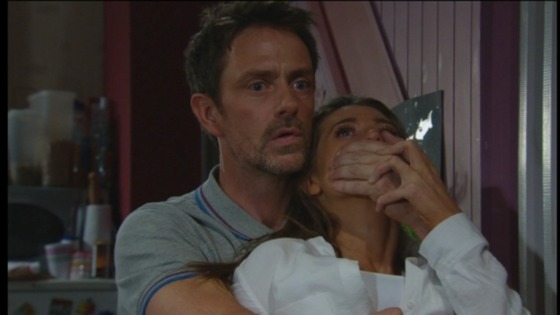 It's the storyline that's been keeping Emmerdale fans guessing ever since the live episode marking the show's 40th anniversary back in October. Will Cameron finally be revealed as Carl King's killer?
Last night we saw Cameron confess all to Debbie - little knowing their entire conversation has been overhead.
Load more updates
Back to top