Live updates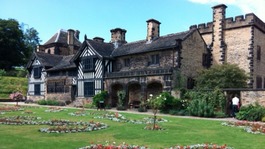 School's out, the sun's out so here are some ideas for you to get out and about!
Read the full story
England Football Band
The England Football Band have been assured they will be allowed into England's remaining games at Euro 2012. After driving 2,800 miles to Donetsk for Monday's opener with France and being granted admittance to the stadium, the band were
stunned when security staff confiscated their instruments. But following representations by the Football Association, Uefa has confirmed the band will be allowed into the games against Sweden and Ukraine.
Advertisement
Back to top