Live updates
GCSE High Court ruling
Graham Stuart, MP for Beverley
GCSE High Court ruling
Advertisement
GCSE High Court ruling
Hundreds of pupils and schools - led by a group from Leeds - have lost their legal challenge over GCSE exam grades. They had accused exam boards of unfairly pushing up grade boundaries for English last summer. David Hirst reports.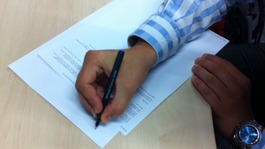 Hundreds of pupils have lost their unprecedented legal challenge over GCSE English exam grades. High court judges dismissed the challenge.
Read the full story
GCSE exams 'generously graded'
There are at least 400 young people in Leeds whose future's have been left hanging in the balance because of the unfair grading by some examination boards. The option to offer a re-sit is absolutely unacceptable and totally misses the point. This is not an issue of standards it's an issue of fairness in relation to work students have already completed. These young people who, if their GCSE papers had been submitted just six months earlier with the same mark would have been awarded a 'C' grade, but were given a 'D' because of changes to the grade boundaries.
I am shocked Ofqual have suggested the grading in June was 'fair' – this does not help the thousands of young people who are now left without college places or apprenticeships through no fault of their own. We feel there is compelling evidence to formally pursue a judicial review against Ofqual and the examination boards responsible. We will contact the authorities and schools who have already approached us regarding joining forces on any legal action to ensure we get justice for the young people who have been so unfairly treated.
We urge college leaders and Further Education providers to be sympathetic to the young people who are affected by this to ensure they are not penalised for the examination boards' mistake and Ofqual's lack of action."
– Councillor Judith Blake, executive board member responsible for children's services
GCSE exams 'generously graded'
Exam regulator Ofqual say, as a result of their findings, they have agreed:
Revisiting the June grade boundaries would contradict our responsibility to maintain standards over time. The June boundaries are right
It would not be appropriate to revisit the January grade boundaries. That would mean lowering the grades of other students leading to more concerns over unfairness
Each of the exam boards offering GCSE English and English Language will provide an exceptional, one-off resit opportunity in November 2012
Exam boards will review the advice and guidance they give to schools about GCSE English, including its structure and how grade boundaries are set
School and colleges who have submitted an Enquiry About Result for a candidate due to concerns over grade boundaries can withdraw this and incur no cost if they no longer wish to pursue it
Advertisement
GCSE exams 'generously graded'
For GCSE this summer, a complex and unique set of circumstances came together to create a highly unusual situation for schools, colleges and their students
The standard set for the GCSE English is comparable with the standard in previous years
June grade boundaries were properly set, and candidates work properly graded
The issue is January, not the June grade boundaries
Understandably, schools were over-reliant on the January 2012 boundaries to set expectations as there was little other information available to them
GCSE exams 'generously graded'
We have found that examiners acted properly, and set the boundaries using their best professional judgement, taking into account all of the evidence available to them. The June boundaries have been properly set, and candidates' work properly graded. _The issue is not the June, but the January boundaries. Again, examiners used their best judgement in setting these boundaries, but they had less data and information to work with.
Most candidates were not sitting at the time, they were waiting for June, and because they were new qualifications, examiners could not rely so much on direct comparisons with the past. As a result, those grade boundaries were set generously. We have thought carefully about what should be done, and spoken with external assessment experts about it. Our job is to maintain standards over time, so grades awarded are comparable from one year to the next.
– CHIEF REGULATOR GLENYS STACEY
A-Level results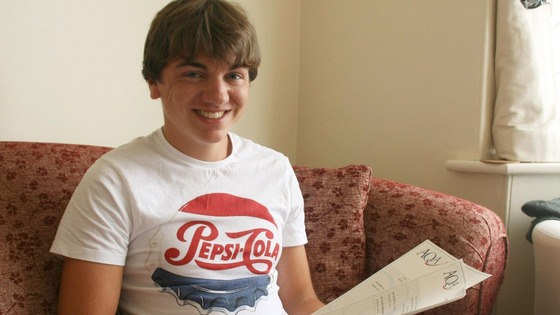 A Sheffield student who achieved top grades says home education can work right up to A level.
Very few home-educated pupils continue to learn in this way past GCSEs.
But Eli Ingle, 19, achieved two A stars - in business studies and sociology - and has now found out he has an A in psychology.
He said he thought about going back to college for A-levels but he and his family had enjoyed his home education so much he wanted to carry on.
Mr Ingle, who is the grandson of well-known Sheffield boxing trainer Brendan Ingle, has been educated at home since the age of 13. His sister Niamh, 17, who has also been home-educated, got an A in sociology and a B in psychology.
A-Level results
Provisional results for York school sixth forms show that 28% of entries were awarded A star/A grades, which are higher than the national figure. Over 78% of entries were given a top grade of A star, A, B or C.
We would like to congratulate all young people, schools and families on their achievement this year. Once again, York pupils have produced an excellent set of A level results and we are absolutely delighted for them. It is important to remember the impact of each individual student's results on plans for their future – and we wish them all every success as they embark upon the next stage of their lives".
– Councillor Janet Looker
Load more updates
Back to top