The fire at the Gordon Rhodes factory in West Bowling, Bradford, is causing problems for commuters.
The entry slip road from A6177 Chase Way is closed on the M606 Southbound at J3 A6036 Rooley Avenue / A6177 Rooley Lane / Staithgate Lane (Staygate Roundabout).
There is a diversion in place with all traffic using the Staithgate roundabout to access the M606.
#Whitby crew just returned from a roof space fire within The Magpie Cafe on Pier Road. x4 appliances & an aerial ladder also attended.
Advertisement
Police were called by the fire service at 3.20am to a house fire in Harehills Lane in Leeds. The emergency services treated one man who is in his forties for smoke inhalation.The other occupant, a woman in her twenties, did not require treatment.
The fire has caused extensive damage to the house and also damaged neighbouring properties.
Harehills Lane is expected to remain closed between Nowell Mount and Nowell View this morning. Drivers are being asked to avoid the area.
Police and emergency services are at the scene of a serious house fire in Harehills. They are warning drivers to avoid the area.
Blue Hill Lane is closed between Silver Royd Hill and Fawcett Lane in Wortley, Leeds, after a fire at a former school.
Fawcett Lane between Kellett Road / Lower Wortley Road and Blue Hill Lane is also shut.
The roads are likely to be closed throughout Friday due to fire investigation work.
West Yorkshire Fire Service is fighting a blaze at a flat in Leeds where they say there may be people inside the property. One person managed to escape on their own.
Six crew wearing breathing apparatus are using three hose reels on the flat at Potternewton Gardens, Chapel Allerton, Leeds.
Fire crews from Moortown and Leeds were called out at 5am.
Advertisement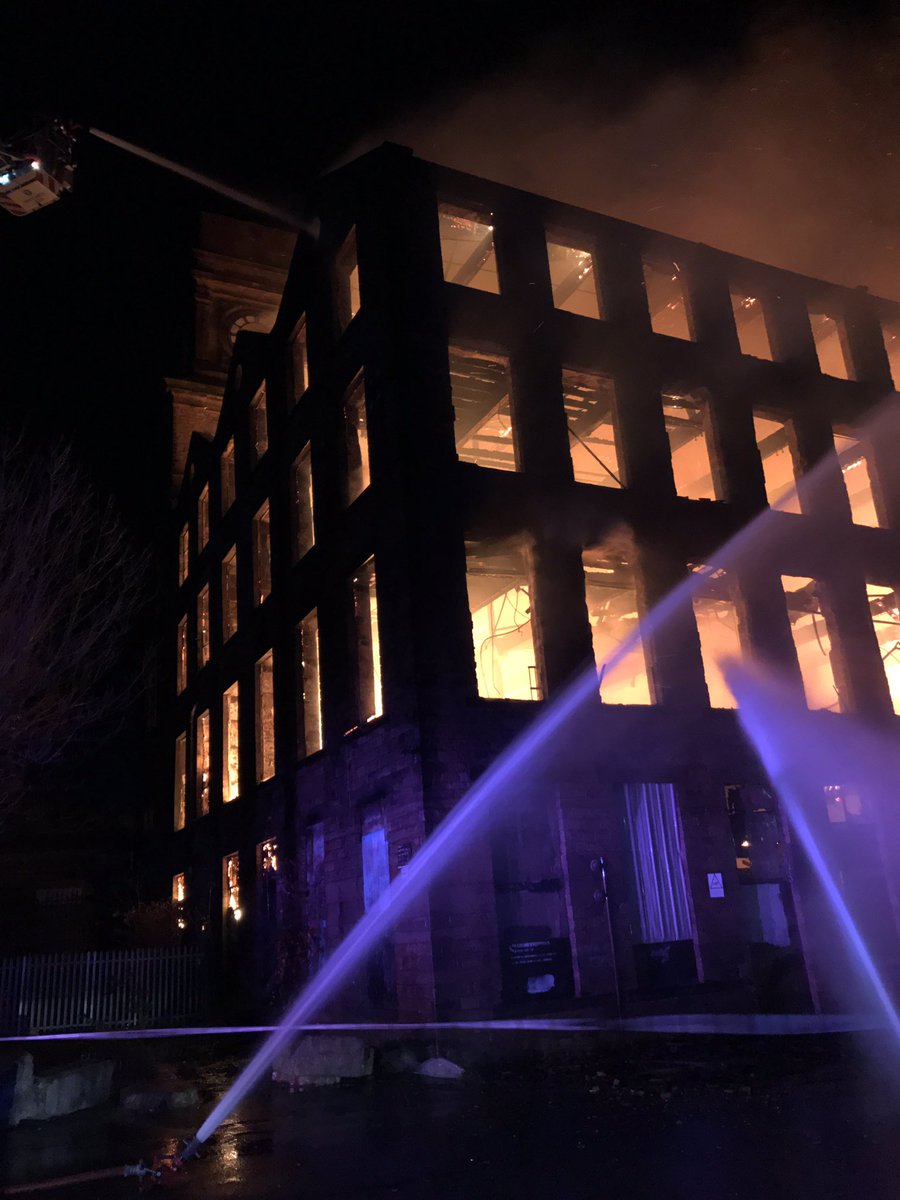 Ten fire engines and more than 50 firefighters have been tackling a fire at Tata Steel on Aldwarke Lane, Rotherham, overnight.
It involves several thousand litres of oil. Officers say their teams quickly contained the blaze to one building. All employees have been safely evacuated and there are no reports of anyone being injured.
Crews are using a high volume pump to access water from an on site reservoir. It broke out shortly after 1.00am on Thursday morning.
Fire engines from Rotherham, Parkway, Central, Elm Lane, Edlington, Dearne, Birley Moor, Stocksbridge and Tankersley stations are involved.
Firefighters are expected to remain at the scene for several hours. An investigation into its cause will begin once it has been fully extinguished.
Two girls are among eight youths who have been arrested on suspicion of arson in connection with the Bramley fire.
Ten pumps were involved in tackling the blaze on Waterloo Lane in Bramley on Monday night.
It has emerged that the building was being used as a warehouse to store furniture.
The eight youths in police custody are all from the Armley and Bramley area.
They include two boys aged 14, three boys aged 15, one boy aged 16 and two girls aged 14 and 13.
"The building is very frail and we expect within the next seven days it will be taken down to protect the safety of the surroundings.

"We expect this may cause some disruption for the next several days and while this disruption is regrettable it is absolutely necessary to ensure public safety.

"We are working hard with partners to minimise the impact of this work and again, I want to thank residents for their co-operation during this time."
– Detective Inspector James Entwistle, of Leeds CID
A decision on the demolition of a derelict building in Leeds hit by a fire last night has been delayed until tomorrow morning.
Around ten pumps were used to extinguish the blaze at the disused warehouse on Waterloo Lane in Bramley on Monday night.
Demolition experts were brought in to take a look at the situation earlier this afternoon and have delayed their decision until tomorrow. It is believed they need more time to assess the potential impact of the demolition and the need to turn off utilities.
Earlier, firefighters downscaled the operation and began damping down from afar due to the structure of the building being unsafe.
Load more updates