Fire officers are asking the public to avoid the Milnsbridge area due to the fire on Dowker Street. Diversions are in place.
Several fire crews are fighting a blaze at a derelict mill building in Huddersfield. They were called out just after 7.30am this morning to the building on Dowker Street in Milnsbridge.
Officers say the whole of the three storey building is involved and that they are using three large jets with appliances from Huddersfield, Rastrick, Brighouse and elsewhere in West Yorkshire.
Dowker Street is closed. Diversions are in place and there is some traffic disruption.
Advertisement
Three members of a family are in hospital after being rescued from a house fire in Pool in Wharfedale last night.
A man, woman and child were all found unconscious inside the property.
The man, who was rescued by a neighbour, suffered 25% burns.
The woman and child were saved from the blaze by firefighters.
West Yorkshire Fire Service says smoke detectors were installed in the property but not working.
Fire appliances from Otley, Rawdon and Cookridge attended the blaze at Wharefe View plus a fire investigation officer.
A man, a woman and a child have been rescued from a house fire in Pool in Wharfedale in West Yorkshire.
Fire crews were called to Wharfe View just before 11pm Thursday 14 April. Neighbours had already rescued a man from the terraced property. Firefighters saved a woman and a child from the house. All have been taken to hospital. Their condition is not known.
A family of four had to flee their home after their cat set fire to it in the middle of the night.
It's thought the fire on Foxwood Avenue in Sheffield started after the family's cat walked across the hob in the night, accidentally switching it on.
A plastic toolbox which had been left on top of the hob then caught fire.
The family were alerted to the blaze by their smoke alarm and managed to get out of the house safely.
Fire crews used specialist equipment to ventilate the property.
Smoke alarms are one of the best ways of preventing deaths and injuries in house fires. If a fire does start, smoke alarms can give you an early warning, giving you the vital extra seconds needed to escape.

But smoke alarms only save lives if they are working properly. To ensure your smoke alarms are working when you need them, test them regularly by holding down the 'test' button until it beeps.
– Steve Helps, South Yorkshire Fire
A woman and two children had to be taken to hospital after a house fire in Bradford which spread to five adjoining properties.
Five fire crews tackled the blaze at Edlington Close in Holmewood. It broke out last night at 8.30pm in the roof void and then spread to the other five houses.
The woman and children were checked over in hospital as they were affected by smoke.
Advertisement
A woman has been rescued from a fire in a semi-detached flat in Morley. She was suffering from the effects of smoke inhalation. The fire has now been put out. Appliances from Hunslet attended the incident.
Two fire engines are still at the scene of a nightclub fire in Bradford, damping down and carrying out salvage work. Fire crews were called to the Old Warehouse Nightclub, Sackville Street at 2.09am today.
The fire was on the second floor and in the roof void of the three storey building. The roof has been severely damaged by fire and areas of the ground floor, occupied by a number of bars have been water damaged.
"The whole of the roof was involved in the fire, which was well developed when crews arrived. The roof has been extensively damaged but fire crews have managed to stop the spread of the fire to adjacent properties and no-one has been injured as a result of the fire."
– Station Manager Dave Cookson, who was Incident Commander
The nightclub was completely closed to the public at the time and no people were inside.
Eight fire crews were called out to deal with a blaze overnight at a three storey nightclub on Sackville Street in Bradford.
West Yorkshire Fire Service says the blaze broke out on the second floor and in the roof void. Five pumps and two aerial platforms were initially called out but another three brought in to assist. A salvage operation is now underway.
Sackville Street is closed between Sunbridge Road and Westgate.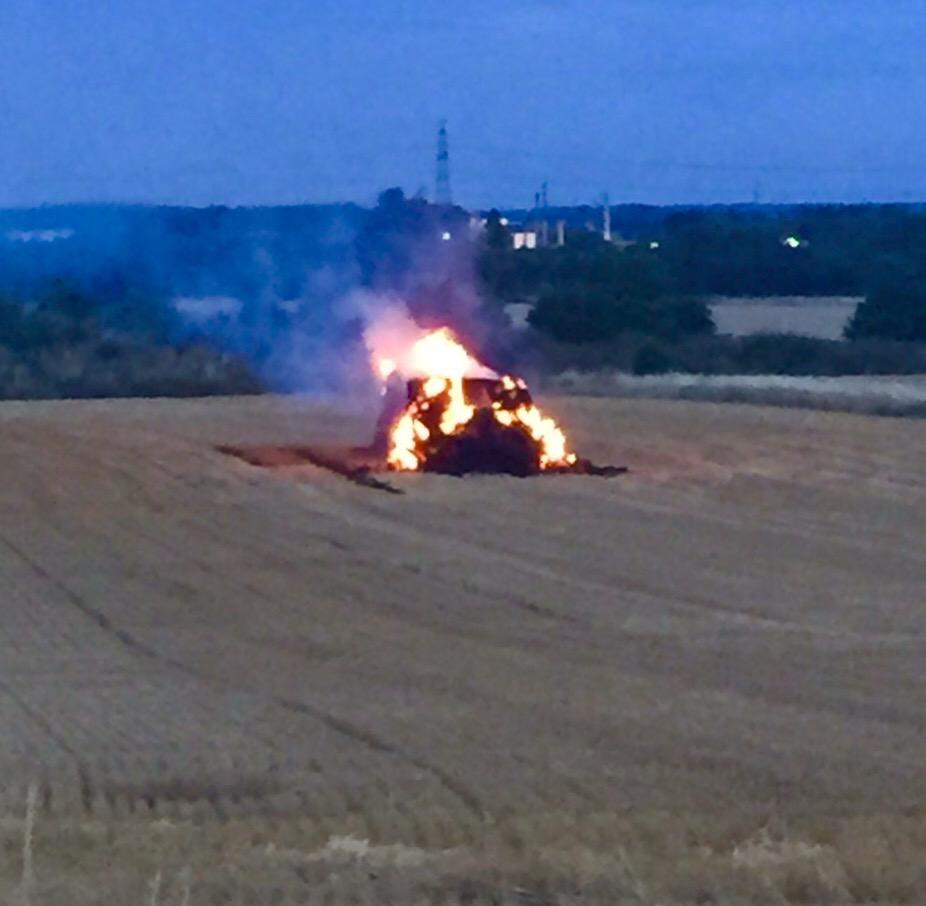 Load more updates