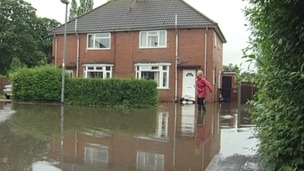 People whose homes were damaged by floods this month will demand answers at a cabinet meeting tonight.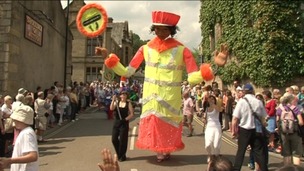 There will be celebrations in the flood-ravaged Calder Valley as a show of solidarity and support for those affected by the deluge.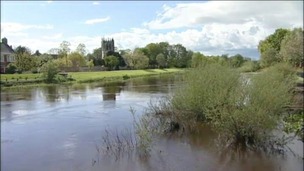 Environment Agency plans for new flood defences to protect Northallerton have been submitted to Hambleton District Council.
Live updates
Flood defences get the green light
Flood defences: Sheffield
A £11.4 million flood defence will protect over 300 businesses in the area.
It will create over 2,700 jobs by protecting land for business use.
Local businesses have brought in £2.55 million for the project.
The Great Flood: Sixty years on
First hand account: The Great Flood
Dorothy Baker from Sutton on Sea recounts The Great Flood.
Advertisement
Video: Mytholmroyd market for flood victims
Businesses hit by devastating floods in the Calder Valley have put on a special Christmas market to celebrate the clean-up after this summer's downpours. Dozens turned out for the event in Mytholmroyd, to show support to the many pub and shop owners affected. Matt Price reports.
Flooding in North Yorkshire village
A number of residents have been flooded overnight in a small village near Tadcaster in North Yorkshire. Several residents have been helped to pump water out of their properties in Saxton. Many fields and roads have also been flooded in the area where an 'Amber Flood Warning' is in place.
Flood warnings in place
Barge sinks in the River Ouse in York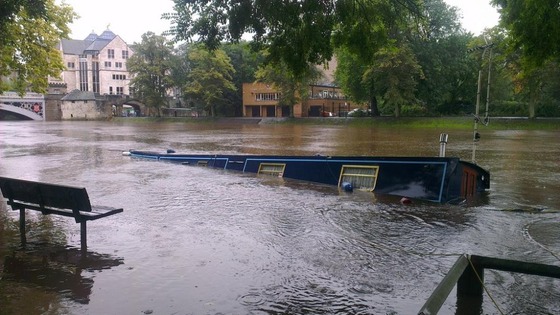 Flooding hits North Yorkshire
A number of properties and cars have been flooded after torrential rain on Saturday evening in North Yorkshire. Fire crews pumped out homes in Kirkby Malzeard, Grewelthorpe and Little Ouseburn. An Italian restaurant was flooded in Harrogate and a car became stuck in flood water in Masham.
Advertisement
Goole flood victims meet
Work begins on finding out why homes flooded
Yorkshire Water has begun work on trying to identify why homes in Goole flooded for a second time in less than a year. Victoria Whittam has the story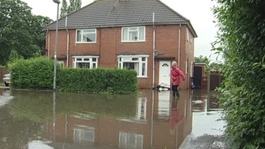 People whose homes were damaged by floods this month will demand answers at a cabinet meeting tonight.
Read the full story
Goole flood victims meet
Goole residents affected by flooding question council bosses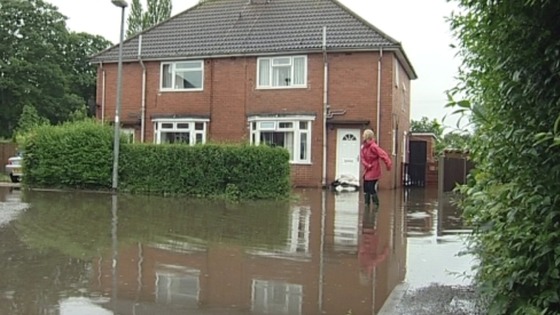 Residents in Goole whose homes were left under water earlier this month are holding a meeting with Yorkshire Water and council officials today. They'll be asking what's being done to protect the town from future floods.
Flooding: Latest info
UPDATE: 7 flood warnings in place
There are now 7 flood warnings in place. See here for more details.
Load more updates
Back to top