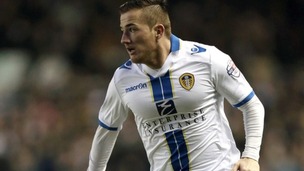 Leeds owner Massimo Cellino is not happy with former striker Ross McCormack, who he says disrespected him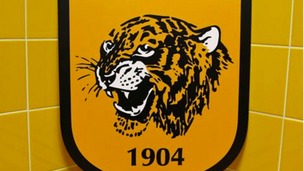 Hull fans have renewed their calls for consultation after the Tigers unveiled a new crest which does not include the club's name.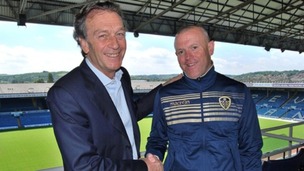 Forest Green chairman Dale Vince believes David Hockaday deserves his chance after being installed as the new head coach at Leeds.
Live updates
Summer transfers 2014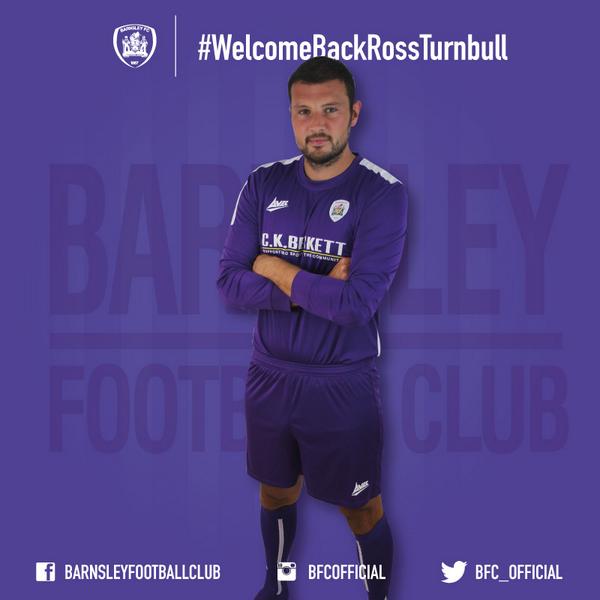 Summer transfers 2014
Scunthorpe United forward Sam Winnall has signed for recently relegated Barnsley for an undisclosed fee.
The former Wolves man bagged 23 goals in 49 games for the Iron, topping the scoring charts as the team won promotion from League Two.
Advertisement
Summer transfers 2014
#bcafc - Best of luck to two former Bantams - Garry Thompson and Jon McLaughlin - following their moves to Notts County and Burton today!
Cellino: 101 days since Leeds takeover
It is 101 days since controversial Italian Massimo Cellino took over at Leeds United - and it certainly hasn't been dull!
He has sacked manager Brian McDermott, appointed a little-known replacement, lost a star player and captain..and started raiding the Italian transfer market to build a new team; and he's promised to get rid of the club's Thorp Arch training base, and buy back Elland Road.
He has been talking about all that - and more - in an exclusive TV interview for Calendar.
John Shires reports.
Cellino: 101 days since Leeds takeover
Leeds United owner Massimo Cellino says he is impressed with the professionalism of the players at the club's pre-season tour of Italy.
He told ITV Calendar that he was particularly impressed with Noel Hunt and Steve Morison who hardly played last season:
Summer transfers 2014
Advertisement
Cellino: 101 days since Leeds takeover
Former Leeds United captain Ross McCormack had resolved to leave the club before the team left for a pre-season tour of Italy, according to Massimo Cellino.
The Italian reiterated that he was reluctant to sell the Scot, who was the Championship's top scorer last season.
He told ITV Calendar that the club did not need to sell and it hurt him to sell to a league rival, rather than a higher division club:
Cellino: 101 days since Leeds takeover
Leeds United owner Massimo Cellino says his transfer policy will ensure the clubs survival in the Premier League when they get promoted.
New manager Dave Hockaday has already signed several Italian players, goalkeeper Stuart Taylor but sold 29-goal captain Ross McCormack to Fulham for £10.75 million.
The former Cagliari owner says he wants to sign players who will grow with the club:
Louis Tomlinson's business partner says Rovers takeover is off
One Direction star Louis Tomlinson has claimed he was "misled" over his efforts to step in to take over Doncaster Rovers, of whom he has been a lifelong fan.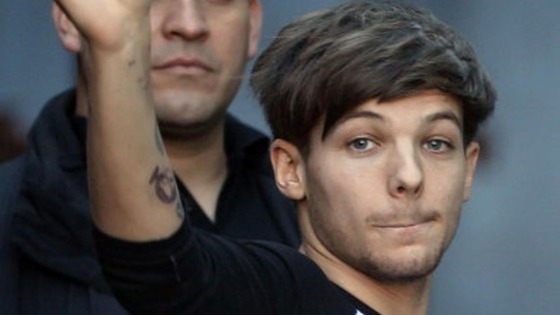 He said he was "absolutely gutted" that the deal for the League One side appears not to be going ahead, but said he still aims to help the club succeed.
In a message to fans posted online, Tomlinson said he insisted he would not benefit financially from the club if the deal had occurred.
The singer announced last month, after weeks of speculation, that he was teaming up with businessman John Ryan and their takeover was expected to be formalised today.
But efforts to raise enough cash for the deal - through the Crowdfunder.co.uk website - have faltered with only £757,796 of the £2 million target raised by yesterday's deadline from 514 backers.
A statement issued yesterday by the Tomlinson Ryan Trust, established by the pair, said the failure to reach their target meant they were unable to meet the Football League's "fit and proper" test for club ownership.
In a series of posts online, Tomlinson wrote: "I'm absolutely gutted the Doncaster Rovers deal is not going ahead. I am desperate for the club to be given the recognition it deserves.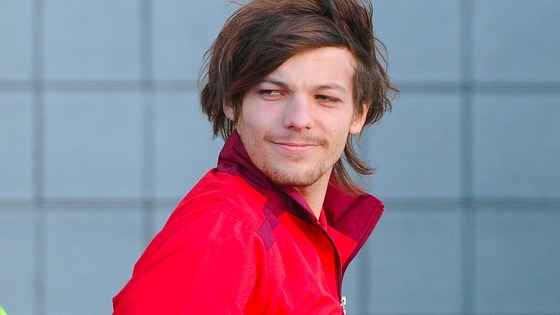 I was explicitly told that the deal to buy the club was not dependent on the money raised by Crowdfunding. Unfortunately I was misled.

My passion for Doncaster Rovers remains as strong as ever, and I hope that I can still be involved with the club moving forward.

And to all the Doncaster Rovers fans , I will do all in my power to help the club succeed. I really do love the club.

For the record, I insisted contractually I would never earn a penny from DRFC. I simply wanted to help club and community. Still hoping I can.
– Louis Tomlinson

He and Ryan hosted a press conference last month outlining their plans for the takeover and launching the crowd-funding bid.

Those who have pledged cash will not lose out as they do not have to pay up if a project does not meet its target under Crowdfunder's rules.

A spokesman for the investment site said: "Crowdfunder is an all-or-nothing model. If a project doesn't reach its target, no money is taken from backers."

The Trust's statement yesterday said takeover was in "serious doubt", although it had previously stated that would take place irrespective of the success or failure of its crowd-funding project.

Ryan stepped down as Doncaster chairman in November ending a 15-year association with Rovers. He is understood to have met with Football League representatives this week in a bid to reassure them he and Tomlinson had the finances to run the club.

In interview with BBC Radio Sheffield yesterday he said was sorry the crowd-funding had failed but added: "The real problem is with the Football League. They have made it so difficult now that unless you have a bag full of cash you are going to get turned down."
Cellino: 101 days since Leeds takeover
The owner of Leeds United, Massimo Cellino, has been spelling out his vision for the future of the club.
In the interview, which will feature in Calendar tonight, he told us how proud he is of the players and described the pressure he faces at Elland Road:
Load more updates
Back to top