Live updates
Gangnam Style soldiers
Jon Hill takes a look at why and how the troops' Gangnam Style video was shot.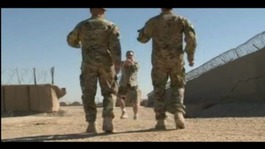 Troops from North Yorkshire stationed in Afghanistan have created their own fund-raising version of the smash hit "Gangnam Style".
Read the full story
Advertisement
Gangnam Style soldiers
Gangnam Style soldiers
The Headquarters Squadron of 21 Engineer Regiment have produced a video parody of Psy's Gangnam Style to raise money for a local charity. They are currently deployed on operations in Afghanistan and made the video during periods of downtime.
They produced the video to support the Swaledale Mountain Rescue Team.
Video filmed and produced by British Forces Broadcasting Service in Afghanistan.
Back to top