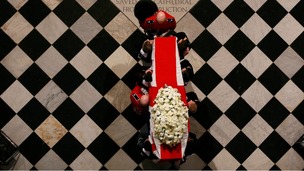 Baroness Thatcher was honoured with a ceremonial funeral at St Paul's Cathedral in the presence of the Queen and dignitaries.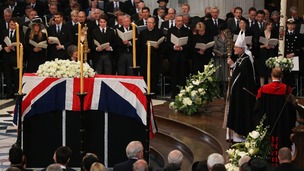 If there were protests, they certainly did not disrupt Baroness Thatcher's funeral nor sully what was indisputably a dignified farewell.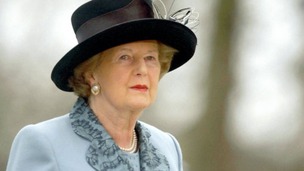 Key facts about today's funeral for Baroness Thatcher of Kesteven
Live updates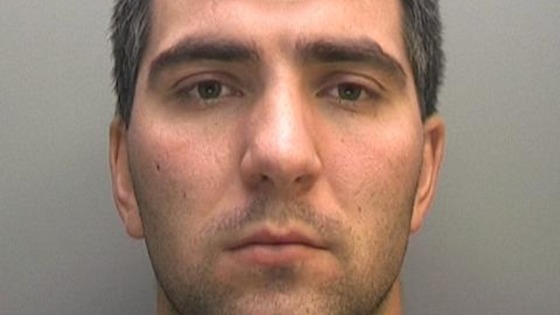 A man has been sentenced to 2 years 8 months in prison for causing the death of a couple in a collision in Lincolnshire last September. Andrei Botnari, a 29-year-old Moldovan national living in Leadenham, pleaded guilty at Lincoln Crown Court to causing death by dangerous driving.
Geoffrey Cook, who was 60, and his 59-year-old wife, Jill Trail, had just left their home in Caythorpe, near Grantham and were travelling South along the A607 in their sports car.
The court hear Botnari, in a Vauxhall Zafir, approached a blind bend, attempted to overtake a van and a lorry and was completely on the wrong side of the road when his car collided head on with the MG.
Both Mrs Trail, and Mr Cook, who had celebrated a birthday two days before, were pronounced dead at the scene. Judge Morris gave Botnari credit for his acknowledgement of guilt and his genuine remorse but said a custodial sentence was the only appropriate one for causing the deaths of two people.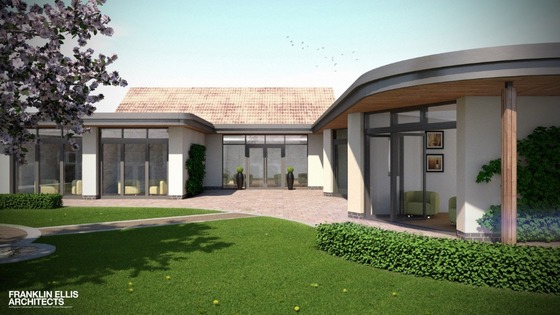 A community appeal has been launched ahead of the opening of a pioneering "hospice in the hospital" at Grantham.
St Barnabas Lincolnshire Hospice, within Grantham and District Hospital, is currently being equipped.
Staff need to raise an additional £85,000 to do this.
The new £1.2 million unit will care for more than 160 people from across South West
Lincolnshire each year – saving them and their family and friends a 60-mile round journey to the county's only inpatient unit at Nettleham Road, Lincoln.
Advertisement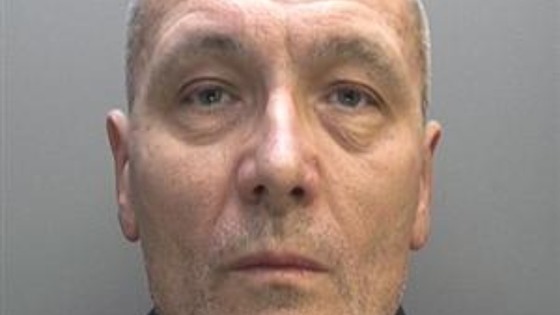 A judge has sentenced a 57-year-old man to 20 months in prison for crimes relating to indecent images of children.
Graham Kirk , of Hawthorn Court in Grantham was charged with 18 offences of making, possessing and sharing indecent images of children and possession of extreme pornography and prohibited images.
"We hope it sends a reassuring message to the County that this man will serve a significant sentence for making and possessing indecent images. It's also a clear message to offenders that this will not be tolerated. "
DC Nicky Linn, of the Internet Child Abuse Team
A 78-year-old man from Lincolnshire is urging people to question anyone who cold calls after he was the target of a fraudster posing as someone from his bank.
The man, from Grantham, was told he needed to transfer £50,000 to an alternative bank because of concerns about suspicious activity on his own account. Adam Fowler reports.
Police are continuing to search for a man after a shop worker was assaulted by a customer.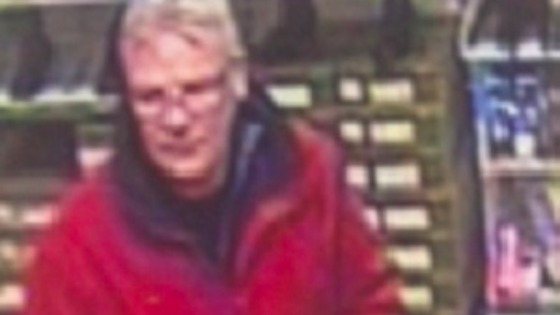 Shortly before 3pm on December 20 2013 the man tried to return an item but was refused by staff as it seemed to have been worn.
The man then punched the female employee on the arm and left the store.
Officers would like to speak to the man shown in the CCTV image in connection with the incident at Boundary Mill Store in Gonerby Moor, Grantham.
He is described as being around 5ft 6in in height, of slim build, aged in his late 50s, with short blond hair, clean shaven, and wearing a red bomber-style jacket with cream or beige trousers.
Investigation into Grantham factory blaze
Central
Ten fire engines tackled the fire at the Environcom recycling plant on the Great North Road in Grantham on Saturday evening.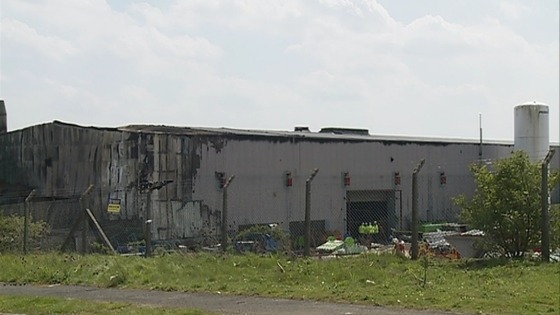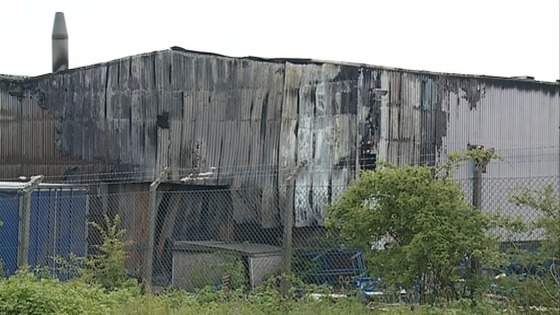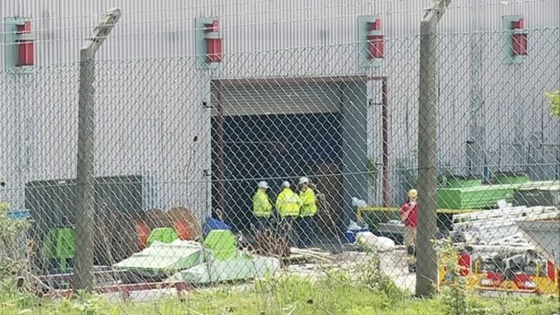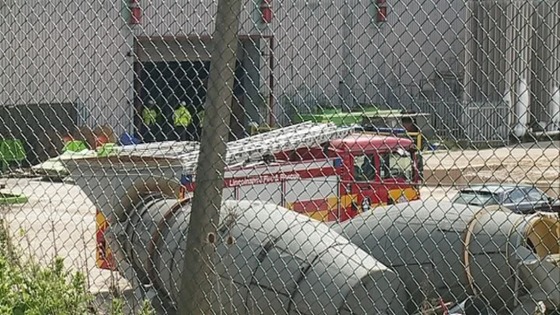 Advertisement
Investigation into Grantham factory blaze
Central
A large fire in Grantham broke out at the Environcom recycling plant in Spittlegate Level yesterday evening.
Machinery and a large quantity of recycling materials were lost in the blaze and the factory badly affected by smoke damage.
There was a fire at the Grantham Environcom site last night, which was contained quickly thanks to the Lincolnshire Fire Brigade. Having assessed the situation this morning I can confirm there are no casualties and limited damage to plant and machinery.

Further to a meeting with the Fire Brigade this morning, Environcom will be operating business as usual next week. I can also reassure local Grantham residents that there is no environmental concern.
– Sean Feeney, CEO of Environcom
Investigation into Grantham factory blaze
A large plume of smoke can be seen in this footage following a fire at the Environcom recycling plant in Grantham. It could be seen for miles around and people living nearby were advised to keep their doors and windows closed.
Investigation into Grantham factory blaze
Police have released CCTV images of a woman who is wanted in connection with a robbery at Yorkshire Bank, High Street, Grantham, on April 30.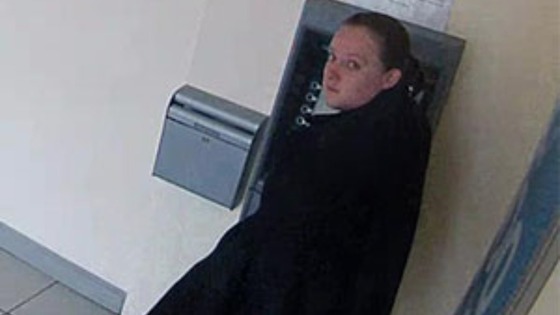 At around 2.30pm a woman entered the premises and demanded money from staff. She claimed she had a gun but no weapon was seen.
The woman made off with a quantity of cash and was seen turning right out of the premises onto the High Street, towards Vine Street and the Angel & Royal Hotel.
She is described as wearing black vest top, black trousers, and had a black coat over her head. She had dark hair, was of medium to large build, and was thought to have been aged around 30 or 40.
Anyone who may have seen a woman matching that description, or who may have seen or heard anything suspicious around the area of the bank at the time, is asked to contact police.
Load more updates
Back to top