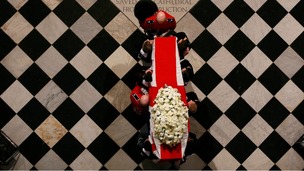 Baroness Thatcher was honoured with a ceremonial funeral at St Paul's Cathedral in the presence of the Queen and dignitaries.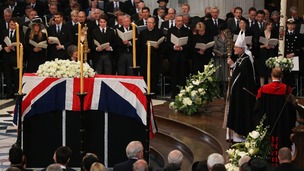 If there were protests, they certainly did not disrupt Baroness Thatcher's funeral nor sully what was indisputably a dignified farewell.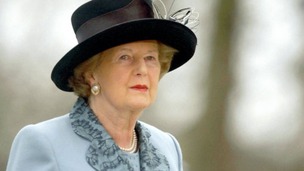 Key facts about today's funeral for Baroness Thatcher of Kesteven
Live updates
Bishop of Grantham to stand down in September
After nearly 13 years in the Diocese of Lincoln, with five years as Archdeacon of Stow and Lindsey in the north of Lincolnshire and eight years in the south of the historic County, the Rt Revd Dr Tim Ellis is to stand down as suffragan Bishop of Grantham.
He will complete his work in the Diocese of Lincoln on 26 September, the 37th anniversary of his ordination in Manchester Cathedral, and shortly after his 60th birthday.
Life in Lincolnshire in the past decade and more has been challenging and fun, years in which both the Church and the historic County have faced great challenges and adaptations. It has been a privilege to be part of the ongoing story.
– Rt Revd Dr Tim Ellis

As he prepares to leave for his hometown of Sheffield, Bishop Tim is thankful that he will still exercise a role in the Diocese of Lincoln as Assistant Bishop.
Looking back over the past few years, I remember with great fondness the Archdeacon's Visitation service we organised in Grimsby Town Football Club, and also the church communities I have been honoured to help to re-shape their church buildings for modern use.
– Rt Revd Dr Tim Ellis
Man jailed for Grantham knife attack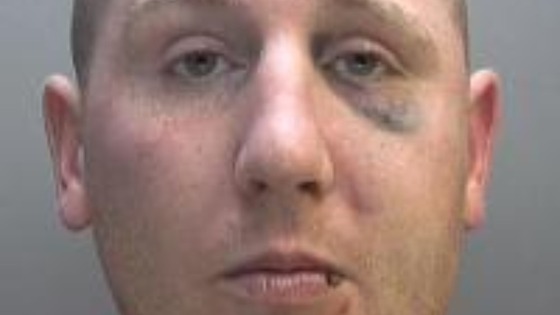 A Grantham man has been jailed for seven years after a knife attack in the town.
32-year-old Luke Edward Donnelly of Portmarnock Way, Grantham, was jailed for the attack on a 33-year-old local man at an address in William Street on November 7 last year.
The court heard that Donnelly broke into the property and slashed his victim to the face, wounding him. Donnelly pleaded guilty to wounding with intent to cause grievous bodily harm.
DI Pete Grayson said: "This is good result for the victim and people living in Grantham. We hope it demonstrates our commitment to tackling serious violence across the county."
Advertisement
Margaret Thatcher's funeral
Baroness Thatcher's funeral costs revealed
Baroness Thatcher's funeral cost the taxpayer an estimated £3.6 million, including £2 million "opportunity costs" for police who would have been on other duties on the day, Downing Street said today.
Margaret Thatcher's funeral
Mourners say goodbye to Baroness Thatcher
Margaret Thatcher's funeral
Video: Lady Thatcher's funeral
Margaret Thatcher's funeral
Report: Baroness Thatcher remembered in Grantham
Baroness Thatcher was also remembered today in her home town of Grantham. The funeral was screened live at the town's museum.
It was also followed with interest at her old primary school - and we were with one of her old school friends as she watched the send off for the grocer's daughter. Chris Kiddey reports.
Advertisement
Margaret Thatcher's funeral
Video: People from the region travel to London for the funeral
While hundreds protested in South Yorkshire by burning Margaret Thatcher's effigy, many others travelled down to London from the region to pay their respects at her funeral. Michael Billington has been following the days events in the capital.
Margaret Thatcher's funeral
Pupils from Margaret Thatcher's school react to her funeral
We have been speaking to pupils from Margaret Thatcher's primary school in Grantham, Huntingtower Primary School, on the day her funeral is held.
Reaction to Thatcher funeral
Headteacher of Margaret Thatcher's primary school hopes pupils will be inspired by her legacy
Mark Anderson is the headteacher of Huntingtower Primary School in Grantham. He says he hopes the children will be inspired by what former pupil Margaret Thatcher achieved.
Margaret Thatcher's funeral
Thatcher supporters: 'Honoured' to watch funeral
Susan Chapman and her son Daniel from Yorkshire travelled down to London and camped out overnight to watch Margaret Thatcher's funeral.
Load more updates
Back to top