The A1 at Grantham in Lincolnshire has been closed in both directions due to an accident between B1174 Great North Road (Great Gonerby turn Off) and A46 / B6166 Lincoln Road (Newark Showground / Air Museum turn Off).
There are reports of heavy congestion on the northbound carriageway to Whalebone Lane (Little Ponton turn off) and on the southbound carriageway to B6325 (North Muskham).
The accident happened just north of Grantham. The air ambulance has been at the scene.
Diversions are in place.
Adam Jones has been jailed after leading officers on a 100mph chase through Grantham in his girlfriend's car.
Read the full story ›
Advertisement
Work begins today on Grantham's southern relief road.
Work will start on phase one of what is known as the King31 section on when site set up will begin including the introduction of cabins, hoardings and temporary fencing.
This phase of the project will include the creation of a roundabout off the B1174 and a new section of road westwards towards the A1 along Tollemache Road, culminating with a second roundabout.
The £3.6 million project is expected to be completed in 2019.
Firefighters have spent the day tackling a huge fire at a recycling plant near Sleaford.
Crews were called out to Mid UK Recycling near Ancaster at around 2am to the fire made up of burning carpets and household waste.
It led to road closures, and local residents were advised to keep their doors and windows shut as a precaution.
Adam Fowler reports:
Around 75 firefighters are tackling a blaze at a recycling plant in Ancaster near Grantham.
A block of around four thousand bales of rubbish is on fire and though the blaze is under control it's not expected to be put out for several days. That could mean traffic continues to be affected in the local area as road closures are in place.
Nearby residents have been told to keep their windows and doors shut:
Around 75 firefighters tackling 3,000 bales of rubbish on fire at Mid UK Recycling in Ancaster. http://t.co/z8rTWx8lt5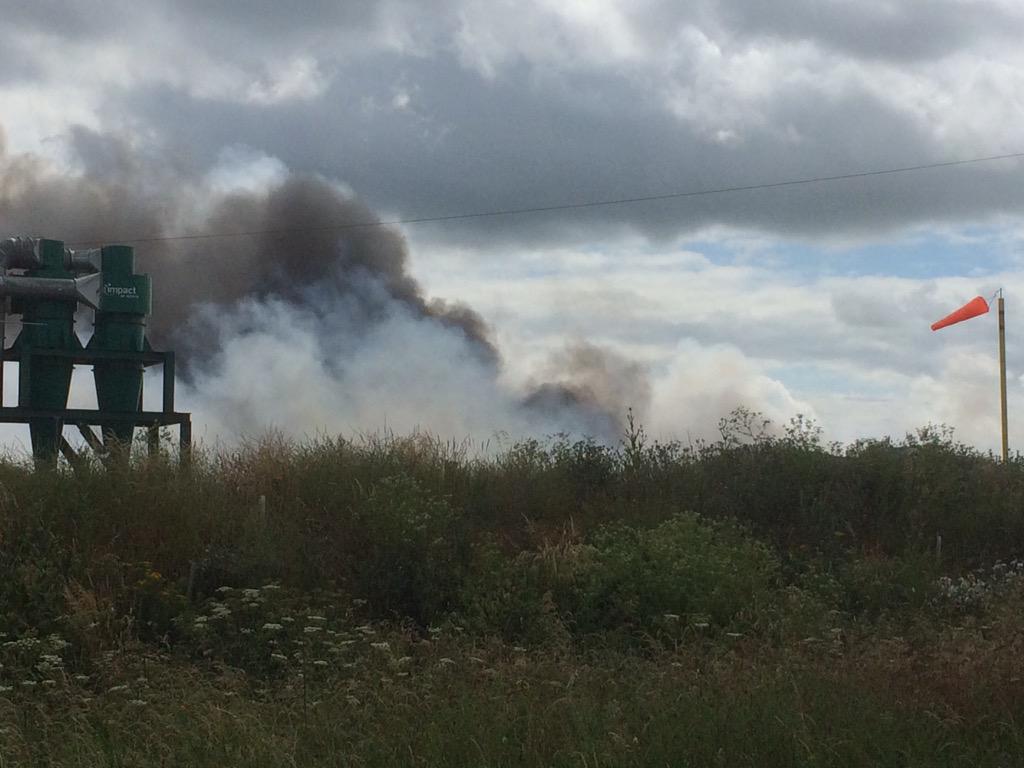 Road closures in place. The fire won't be extinguished for several days, so that could continue for the foreseeable. http://t.co/e8oCbbWDdE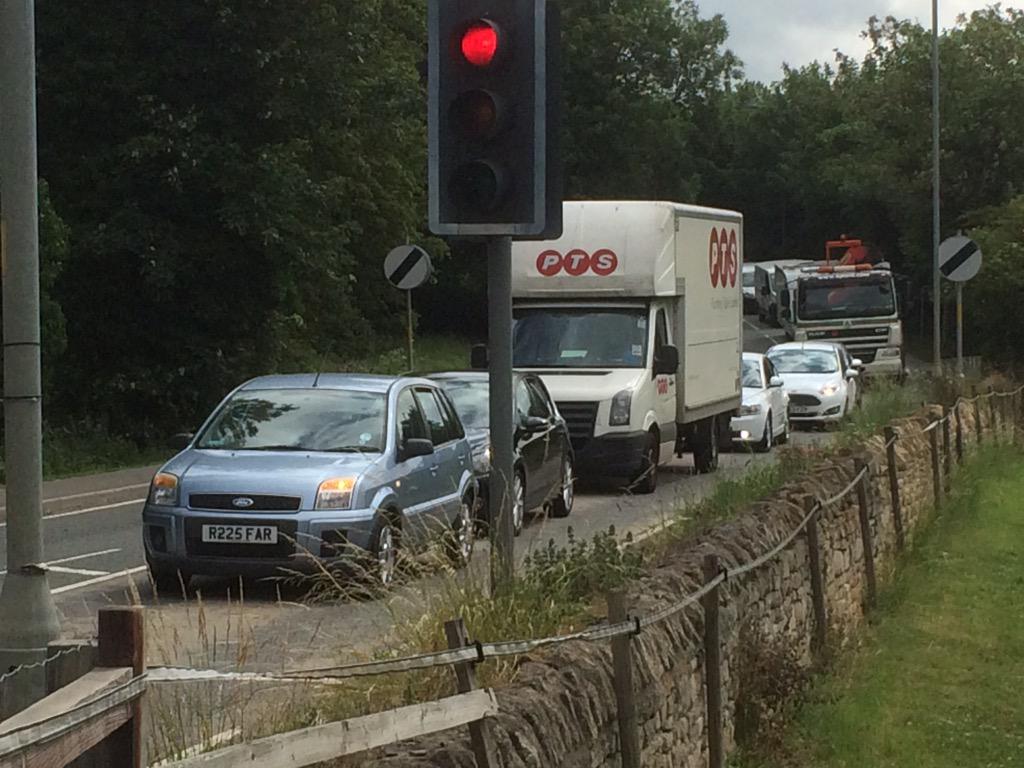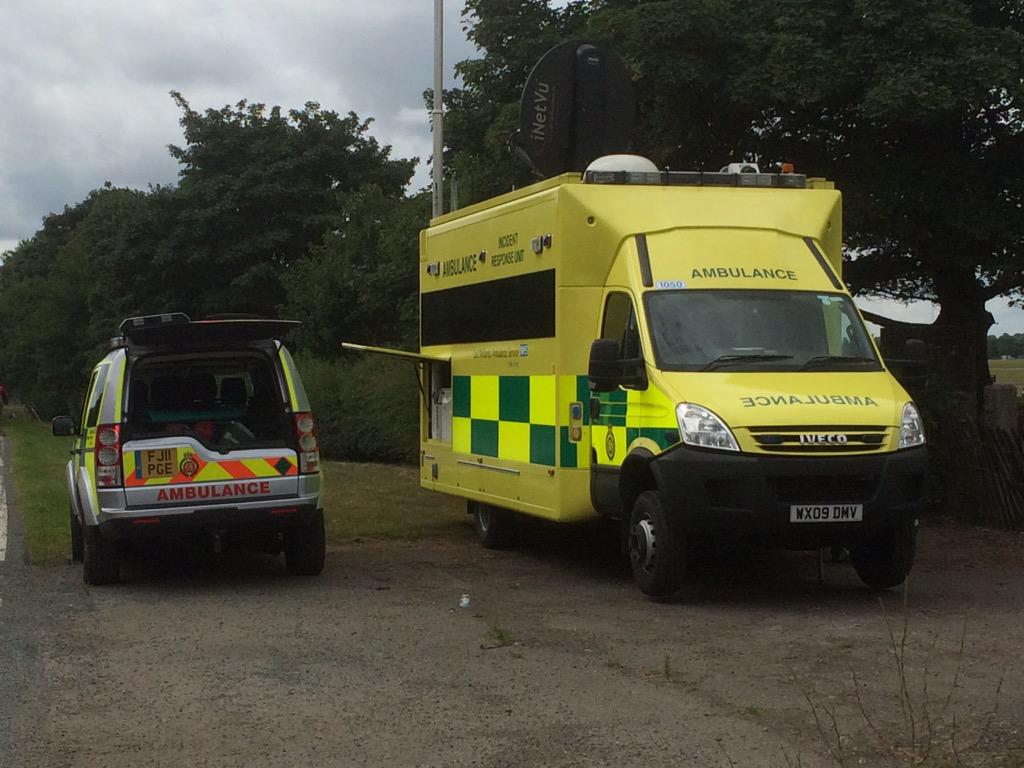 Advertisement
"Fire and other emergency services were called to Mid-UK recycling on the High Dyke at Wilsford earlier this morning where bales of waste were well alight.

"Police, Fire and Ambulance responders were at the scene and police toured the area advising residents to keep their windows closed as there was thick black smoke coming from the fire.

"A number of roads around the area have been closed. The cause of the fire is not yet known. There are no injuries."
– Lincolnshire Police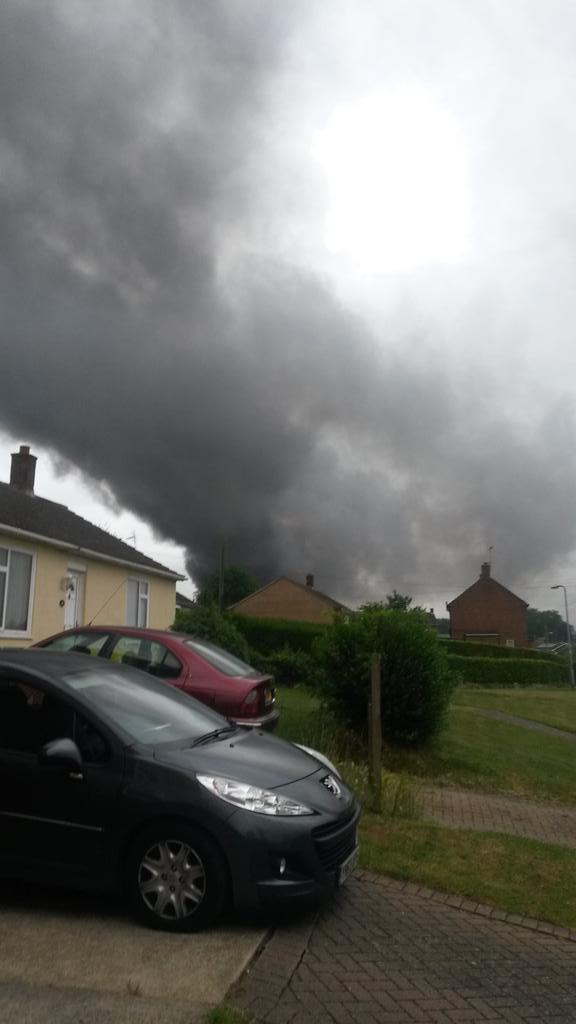 01:57hrs 12 fire appliances, 1 water carrier, 1 hose layer & 1 high volume pump in attendance at a large fire on High Dike, Ancaster. (1/2)
(2/2) approx 100 x 100 metres of stacked of bailed rubbish & carpets well alight. Further details to follow as & when we get them
01:57hrs - High Dike, Ancaster. Residents close to incident are being advised to keep doors & windows closed whilst LFR deal with incident
Emergency services are at the scene of an accident near Grantham in which a cyclist has received serious head injuries.
The collision between the male cyclist and a car happened at around 8.25am on on Sand Lane at Marston. He has been flown to the Queens Medical Centre in Nottingham. The road is likely to remain closed for some time. Any witnesses area asked to contact police.
Load more updates