Both carriageways on the A1 in Grantham in Lincolnshire are shut due to a collision involving a car and a tanker.
It happened near Stoke Rochford. The road is expected to remain closed for the next couple of hours while police investigate the cause of the crash.
A motorcyclist who died in a crash in Grantham yesterday has been named as 21-year-old Powys-Llewellyn Cook.
Emergency services were called to the scene on the B1176 in Bitchfield, Grantham at 12.08pm following the collision between the motorcyclist and a lorry. The lorry driver was not injured.
I'd like to speak to anyone who was travelling along the B1176 Corby Road and saw either vehicles, the white and blue motorbike or the white lorry to please get in touch. This is a tragic loss of life and anyone with information who can help us put together the circumstances of the collision is asked to contact us
– Sgt Ewan Gell, from the Serious Collision Investigation Unit
Advertisement
A fire which started this afternoon at Fruehauf trailer park, Houghton road, Grantham has been put out.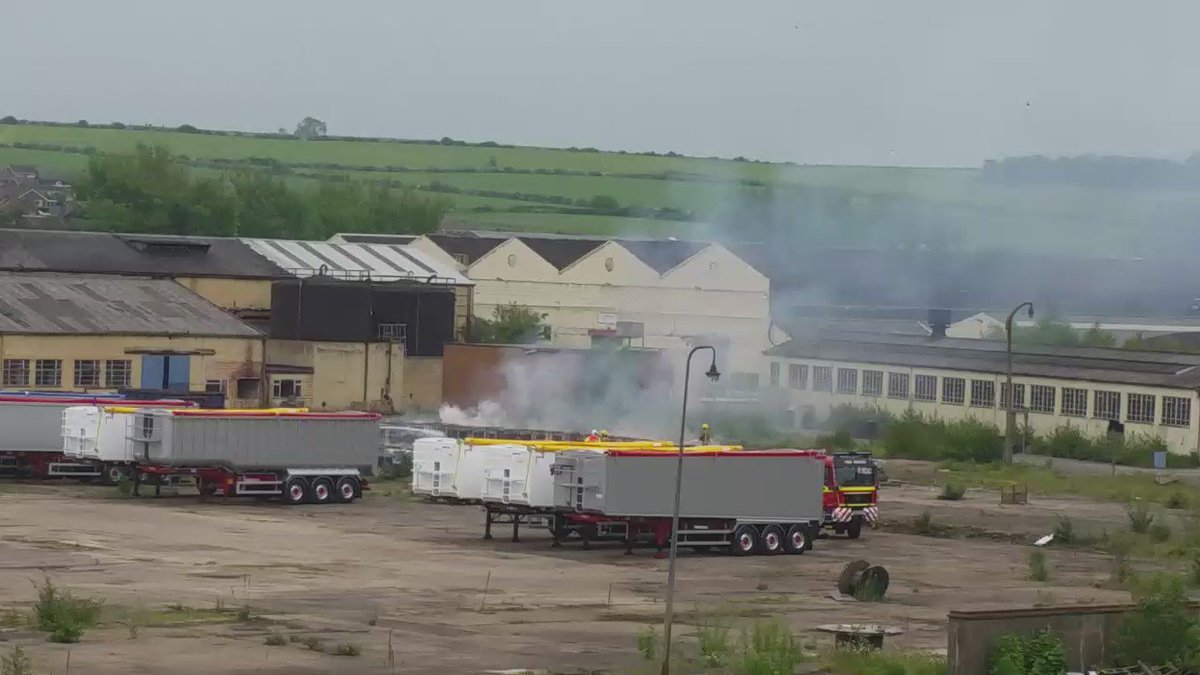 16:57 *Houghton Rd Update* Fire is out and incident now scaled down to 2 appliances. Crews are currently making up equipment
Major delays and cancellations on Grand Central between Grantham and Doncaster due to overhead line problems at Retford.
Services are being diverted via Lincoln Central.
Trains are at a standstill in the Retford area whilst the problem is investigated.
A woman from Grantham who was attacked by serial killer Beverley Allitt has won a long battle to have her benefits reinstated.
Kayley Asher, who was targeted by Allitt in Grantham Hospital in 1991, was awarded damages of £11,500 and later granted £120 a week in disability benefits.
The Department for Work and Pensions cut off those benefits 18 months ago and demanded she repay the money because they believed she had more than £16,000 in savings as a result of the compensation and interest paid on it.
But now the DWP has said Kayley's benefits will be reinstated.
Her mum Sharon told ITV Calender that the last 18 months 'have been hell' and the family is relieved she will now get benefits reinstated.
Kayley hopes to buy a new CD player to play her One Direction CDs on and book a trip to Butlins with some of the money to celebrate.
"Decisions are based on the information provided. After we received further details about Ms Asher's circumstances, she was found eligible for Employment and Support Allowance."
– DWP spokesman
The National Police Air Service were called in to help Lincolnshire police trace a man wanted following an assault.
Three people have now been arrested in connection with an assault on a woman this morning (Tuesday May 17th) in Grantham. NPAS was asked to assist in the search for the suspect who was arrested in Bourne. Two further people have been arrested for obstructing police and concealing an offender.
Advertisement
A bench to commemorate the life of a Grantham soldier who died in service has been unveiled in the town.
The tribute to the memory of Nick Peacock was unveiled on St Peter's Hill, led by friend Glenn Wormall.
Around300 people gathered close to the Sir Isaac Newton statue in the town to see the unveiling of the bench that is dedicated to Nick and the 2nd Battalion of The Royal Anglian Regiment that he represented.
Ben Smith is running 401 marathons in 401 days to raise money for the charities Stonewall and Kidscape.
Read the full story ›
A man who has set himself the challenge of running 401 marathons in 401 days will team up with local children and schools across Grantham today to complete his 247th marathon.
Ben Smith, who only ran his first marathon three years ago, will kick-start the 26.2 mile route at The Meres Leisure Centre Stadium where local youngsters are being offered the chance to join him on the track.
He will then head off on his marathon visiting 19 schools along the way including St John's, Walton Girls, Huntingtower, Little Gonerby, Belton, Lane, Priory Ruskin, Gonerby Hill Foot, Barrowby and Harlaxton before ending back at the Meres.
Ben, who was badly bullied at school for years, is hoping to raise more money towards his £250,000 target, for charities Stonewall and Kidscape.
"Ben will give a talk at 9.30am explaining why he has set himself this amazing challenge and at 10am he will set off on his 247th marathon. We would also like to encourage members of the public to go along and support him as he runs day after day with no rest."
– Paul Stokes, South Kesteven District Council business manager for venues and facilities
The Accident and Emergency department at Grantham Hospital is now back up and running after power was restored following a fire.
All elective operations and outpatient clinics will go ahead as planned tomorrow.
I'd like to say thank you to all ULHT staff for their hard work in ensuring high quality patient care has been maintained and to the public for their patience and understanding.
– Dr Suneil Kapadia, Medical Director at ULHT.
Load more updates