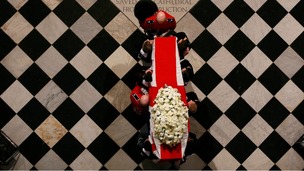 Baroness Thatcher was honoured with a ceremonial funeral at St Paul's Cathedral in the presence of the Queen and dignitaries.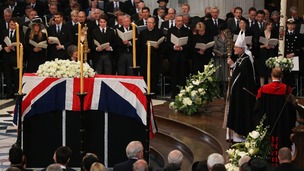 If there were protests, they certainly did not disrupt Baroness Thatcher's funeral nor sully what was indisputably a dignified farewell.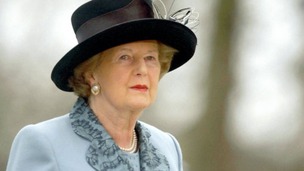 Key facts about today's funeral for Baroness Thatcher of Kesteven
Live updates
A 68-year-old woman is being questioned after a 70-year-old man was stabbed. The injured pensioner was taken to Queens Medical Centre in Nottingham. His condition is not thought to be life threatening. It happened at a house in Corby Glen near Grantham.
Thatcher Bank Holiday?
The thorny issue of should the former Prime Minister Margaret Thatcher have a bank holiday named in her honour headed back to the Commons today. The Iron Lady died earlier this year but her passing stirred up mixed emotions in this part of the world.
Baroness Thatcher is seen by many as the head of a government which destroyed many mining communities.Chris Kiddey reports.
Advertisement
Thatcher Bank Holiday?
Residents in Goldthorpe in South Yorkshire give their opinion about a possible Margaret Thatcher Day. The village hit national headlines in April 2013 when an estimated 2,000 people took part in a mock funeral on the day of the former Prime Minister's real funeral in London.
Thatcher Bank Holiday?
The campaign for the annual Bank Holiday Monday in late August to be known as Margaret Thatcher Day will be debated in Parliament again this afternoon.
The Bill is sponsored by Conservative MP Peter Bone. The Wellingborough MP was a staunch supporter of Baroness Thatcher who was brought up as Margaret Roberts in Grantham.
She was the first and so far only female British Prime Minister from 1979 to 1990 and Conservative Party leader from 1975.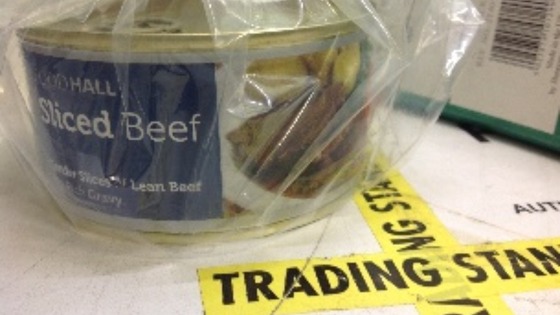 Horse DNA has been found in canned beef from Home Bargains in Grantham.
Lincolnshire County Council trading standards officers carried out routine food testing in September as part of a national Food Standards Agency sampling programme after horse meat was found in food for sale earlier this year.
During this process, a batch of canned sliced beef from Home Bargains in Grantham was found to contain horse DNA, and was withdrawn from sale. Horse meat is not identified in the ingredients list and therefore should not have been present in the product.
The canned beef was manufactured in Romania in January 2013 and supplied to Home Bargains (TJ Morris Ltd) and Quality Save stores in the UK.
The product was found to contain horse DNA at a level of between 1 and 5%. It was also tested for the presence of the drug phenylbutazone, known as 'bute' but was not found to contain any.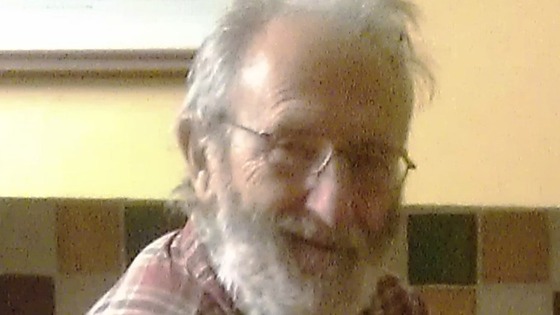 A police helicopter and search and rescue dogs are on the hunt for an 85-year-old man who's gone missing from his home in Sandybrook near Grantham.
John Setchell, who suffers from Alzheimers disease, was last seen at around 5pm yesterday when his carer visited him at home.
Lincolnshire Police believe he took his Jack Russell dog out for a walk, which was later returned to the man's house by a woman. Police are trying to trace her in the hope it will help them find Mr Setchell.
He was wearing a blue T-shirt, dark bottoms and possibly slippers when he went missing. Police want anyone with information to contact them.
Advertisement
City of Culture bid goes gold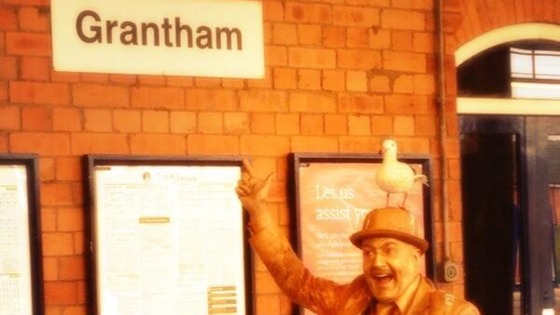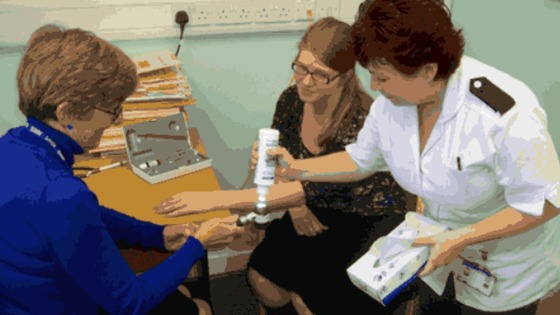 A group of volunteers has raised over £1300 to help doctors in Grantham spot the signs of skin cancer.
The money is being donated by Grantham League of Friends to the dermatology department at Grantham & District Hospital in a bid to further improve patient care. The department has bought two new dermatoscopes, which can help determine whether a skin lesion is cancerous.
Dr Julia Schofield, Consultant Dermatologist at Grantham, said:
"the new dermatoscopes have transformed the running of the clinics. There is much less disruption, quicker and clearer diagnosis, which has helped to further improve patient experience".
Police and Ambulance attended Great Northern Court in Grantham today, where they found the body of a 22-yearold local man. Police are currently investigating the circumstances of his death but at this stage it is not thought to be suspicious.
Tim Ellis, Former Bishop of Grantham
The Bishop of Grantham has stepped down today after more than a decade of service in the Diocese of Lincoln. He's described his time as bishop as a privilege and says that he's extremely sad to be leaving.
He will continue though as an assistant bishop in the Diocese of Lincoln and will still be involved in various local organisations.
Load more updates
Back to top