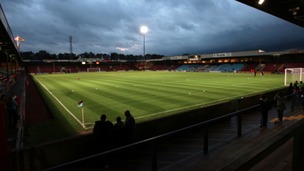 Humberside Police have issued a warning and advice to those attending tonight's Scunthorpe v Grimsby match.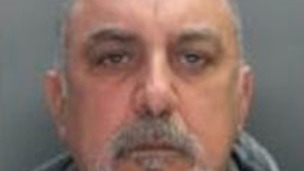 A man from Grimsby has been jailed for drugs crimes.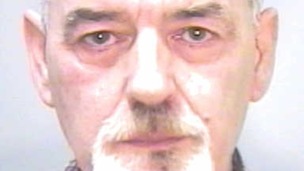 A sex offender from Grimsby has been sentenced to 24 years behind bars.
Live updates
Huge tidal surge to hit East coast
North East Lincolnshire Council have issued advice to people living near flood defences in Grimsby and Cleethorpes.
There is likely to be significant wave overtopping in this area, posing a potential risk to life.

The Grimsby and Cleethorpes sirens also will be sounded during Thursday afternoon.

Residents living in two storey buildings should move themselves to the second floor or relocate temporarily with family or friends.

Residents living in single storey buildings should relocate temporarily with family or friends.

Respite centres are being set up for vulnerable residents
– North East Lincolnshire Council
A man's been found guilty of helping two former soldiers to fire-bomb a mosque in Grimsby.
25-year-old Daniel Cressey from New Holland in North Lincolnshire was on trial at Grimsby Crown Crown Court. From there Fiona Dwyer reports.
Advertisement
Daniel Cressy has been found guilty of aiding and abetting two other men in trying to burn down a mosque in Grimsby.
The jury took three hours to deliberate and came back with a unanimous decision.
The three men will be sentenced at Hull Crown Court on Friday 20 December.
The jury has been sent out in the trial of a man accused of helping two men fire bomb a mosque in Grimsby. Fiona Dwyer reports from Grimsby Crown Court.
A court has heard how a man accused of helping two men launch an arson attack on a mosque in Grimsby, repeatedly denied seeing the pair making petrol bombs.Police interviews with 24 year-old Daniel Cressey were read out by the prosecution at Grimsby crown court on Wednesday morning.
Cressey said on the night of the attack he had been to the home of Stuart Harness who has admitted firebombing the Grimsby Islamic Cultural Centre in May.
During the interviews Cressey insisted he did not see the pair making or carrying firebombs and denies driving them to the mosque to carry out their attack. The trial continues.
Police in Grimsby want to find out how a 32-year-old man man came by a fractured skull. He was found, unconscious, by a member of the public in Hainton Avenue in the early hours of Sunday 24 November. He had had left a friend's address and the next thing he remembered was waking up in hospital.
Police say he may have fallen but they don't know for sure and they are appealing for anyone who may have seen a man walking along Hainton Avenue close to Pasture Street, between late Saturday night and Sunday morning to contact them.
Advertisement
A man has denied aiding and abetting a petrol bomb attack on a mosque in Grimsby carried out in reprisal for the murder of drummer Lee Rigby
Twenty four year old Daniel Cressey from New Holland denied driving Stewart Harness and Gavin Humphreys with four homemade explosives to the mosque on Weelsby Road in Grimsby on the 26th of May. Harness and Humphreys have both pleaded guilty to the attack. The trial continues at Grimsby Crown Court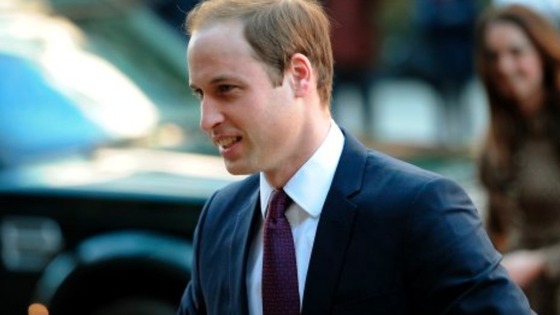 As Anti bullying week comes to an end students from Scunthorpe, Grimsby and Leeds who have been trained as anti-bullying ambassadors will get to meet Prince William as he honours his mother with Diana Awards.
Brian Laws sacking
Grimsby and Scunthorpe fans sing "you're getting sacked in the morning" to Brian Laws after last night's game.
Grimsby man missing in Phillipines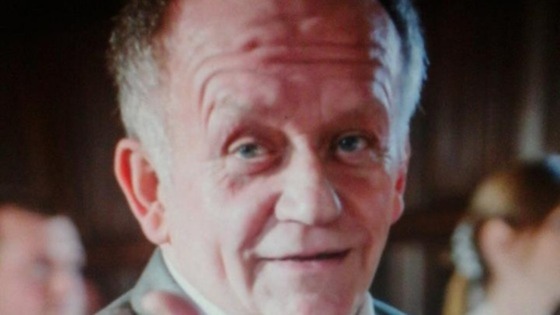 A family from Grimsby and his young family remain missing – presumed dead – in the Philippines.
Pharmacist Colin Bembridge, 62, from Scartho near Grimsby, was caught-up in Typhoon Haiyan with his partner, Maybelle Go, 35, and three-year-old daughter, Victoria.
A spokesperson for the Foreign and Commonwealth Office said it is currently working to locate a number of British nationals who remain unaccounted for.
The spokesperson added: "We are aware of reports that British nationals have been killed by Typhoon Haiyan. We are urgently looking into it."
Load more updates
Back to top