It has been snowing over night and in to this morning and you have been sending us your pictures.
Read the full story ›
Labour members in Halifax have selected Halifax-born Holly Lynch as the party's candidate for the General Election.
Holly won a vote of members at a hustings held at the Three Ways Centre in Ovenden.
The selection came about after sitting MP Linda Riordan announced she would be standing down at the next election after 10 years as the town's MP.
She currently works for Yorkshire and Humber MEP Linda McAvan.
I'm delighted and immensely proud to have been selected to represent my home town. Linda has been a strong MP for Halifax and hers will be big shoes to fill, but I have the experience and the values to be the champion for Halifax in parliament that we need. My number one priority will be to fight for the future of services at Calderdale Royal Hospital, particularly the A&E department and maternity services which so many local people rely upon.
– Holly Lynch
Advertisement
Officials have warned a smog cloud over the country could trigger health difficulties for those with respiratory illnesses and the elderly, although it does not pose a health threat for the general population.
Large parts of England will see air pollution climb to moderate levels today while parts of the north will see it hit nine out of 10.
A 52-year-old man is recovering after being attacked and robbed by a group of men in Halifax. The victim was walking up Tuel Lane around midnight on Thursday March 12, when he was punched and kicked to the floor. His wallet and mobile phone were stolen.
Police want to speak to three men in connection with the incident. They are described as white, early 20's, one was wearing a hooded top with the hood pulled up.
"The victim has been left with severe facial injuries following this unprovoked attack. Whilst it was late in the evening, it is possible that people have heard, or seen something that may help us bring these offenders to justice."
– DC Eileen Walsh, Calderdale CID
SEVERE A646 Burnley Road in Todmorden closed in both directions between the Victoria Road junction and the Stansfield Road junction, because
Officers are currently dealing with a serious road accident on the A646 Burnley Road at Todmorden, which is... http://t.co/8wnEvaXhxU
Earlier RTC on Burnley Road, Buses having to Terminate at #Todmorden Bus Station, Unable to Serve #Burnley - Air ambulance in attendance
Police are appealing for information after a teenage girl was seriously assaulted by a masked gang of youths in Halifax.
The incident happened on Hanson Lane on Thursday, February 26 .as the 17-year-old left her place work between 4pm and 4.15pm. As she did so a number of males attacked her, knocking her to the floor and then hit her with a wooden pole.
The males, who were wearing face coverings and dark clothing then made off. As a result of the incident the female was left with broken wrist and extensive bruising and she required hospital treatment.
Officers want to speak to between two and three males in connection with the incident. It is thought they were in a black or dark coloured BMW 320.
"This was a terrible attack against a young woman simply going about her daily business. We are doing everything we can to bring those responsible to justice and believe that this was a targeted attack.

"Thankfully incidents like this are extremely rare in Calderdale - so much so that this has shocked the close-knit community the victim comes from.

"We need the community's help to bring those responsible for this crime to justice and that is why I am making a direct appeal to anyone who knows what happened to come forward."
– Det Sgt Sally Fletcher, Calderdale Safeguarding Unit
Advertisement
New laws surrounding how authorities deal with animals killed on the roads are to be brought in.
A petition by a pet owner from Halifax sparked a debate in Westminster after it reached 100,000 signatures.
Nina Blackburn's friend spent 13 weeks looking for her dog Harvey, and the pair wanted MPs to discuss laws making it compulsory for animals to be scanned for microchips.
Colne Valley MP, Jason McCartney tweeted from the debate that the Transport Minister would implement the law known as Harvey's Law:
YES! Transport Minister to implement #HarveysLaw for mandatory collection, identification & contacting of owners of pets killed on roads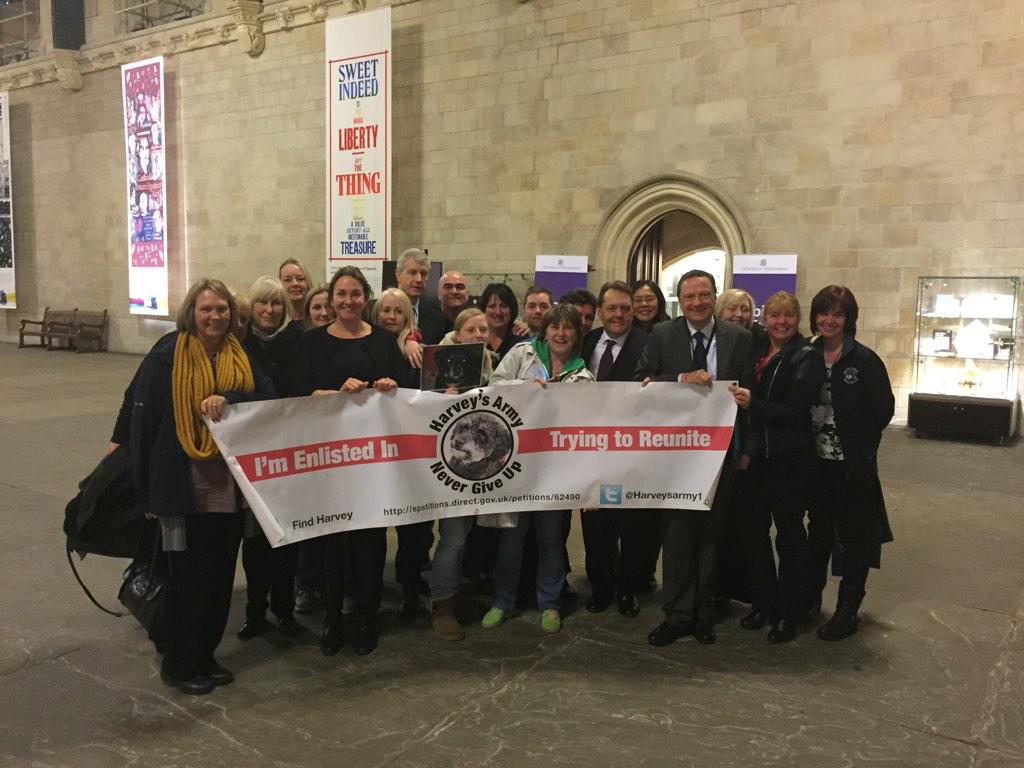 The Women's Rugby World Cup has gone on show in Halifax today.
England, under the captaincy of Katy McLean, won the tournament in France this year, courtesy of a 21-9 victory over Canada in the final.
Now the cup's been brought to Ovenden Park, as Halifax Ladies play Derby Vipers.
This is a fantastic honour for the club. With our game against Derby now taking place on the same day we are hoping that the appearance of the cup will act as an inspiration to the ladies and show what hard work and determination can achieve.
– Ladies head coach Matt Bradley
A campaigner fighting to have stray animals routinely scanned for microchips is preparing to set off to Westminster after her petition hit one hundred thousand signatures and sparked a debate in parliament.
Nina Blackburn from Halifax is calling for all animals found by the roadside to be scanned after her friend spent 13 weeks searching for her dog Harvey.
Police investigating an armed robbery at a jewellers in Halifax have released more information about the suspects' getaway route.
Officers say three men were involved in the robbery at Lister Horsfall on Cornmarket on Thursday February 5th. They threatened staff at gunpoint and then escaped on foot at 4.40pm and ran up Cheapside carrying a holdall between them. They turned right at Rawson Street, crossing Fountain Street in front of the Salvation Pub. The suspects then split up. One man ran along Harrison Road turning right up Carlton Street. The other two walked past the Salvation Pub and Plummet Line to Bull Close Lane.
It is thought all three of them got into a vehicle in the Council car park on the streets around the Irish Centre.
We have already put out quite a lot of information about this incident as we continue our enquiries to bring those responsible to justice. Hopefully by giving such a detailed break down of the route three people who we want to speak to in connection with this incident took then someone might remember seeing something that could help us with our enquiries."
– DC Lee Mason, Calderdale CID
Load more updates