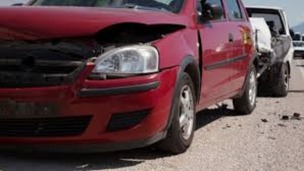 Bradford has been named the most likely place for innocent drivers to be caught up in "Crash for Cash" scams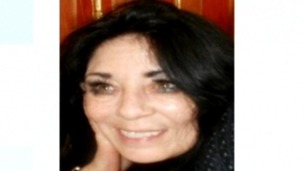 The investigation into the disappearance of Pamela Jackson in March became one of the biggest in the history in the Durham Police Force.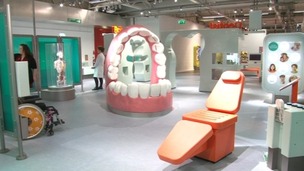 The children's museum Eureka in Halifax opens its doors to a brand new £2.9 million exhibition.
Live updates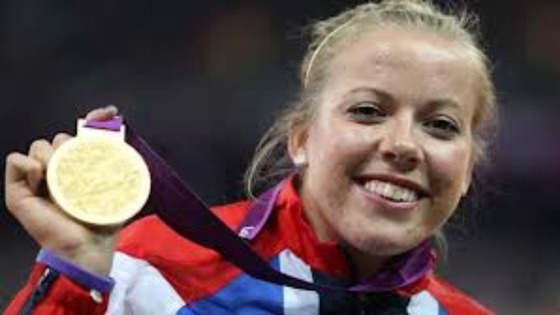 A rose has been bred in honour of double gold medal winning Paralympian Hannah Cockroft from Halifax, with proceeds helping to raise money for the Forget Me Not Children's Hospice in Huddersfield.
The 'Hannah Lucy Cockroft' golden rose, bred by Ronnie Rawlins of Huddersfield, will be on sale at the nurseries of R V Roger of Pickering.
As an ambassador for the charity, Hannah has asked that £2 from each rose sale will go towards the Hospice which exists to give vital support to children with a life limiting condition and their families.
Hannah will be attending a rose planting ceremony of her rose at today.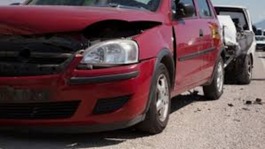 Bradford has been named the most likely place for innocent drivers to be caught up in "Crash for Cash" scams
Read the full story
Advertisement
A woman who who fell to her death from the East Cliff at Whitby has been named as 28-year-old Rosanne Hinchliffe, from Halifax. She was found at the bottom of cliffs on Sunday, November 3rd. An inquest has been opened and adjourned in Scarborough.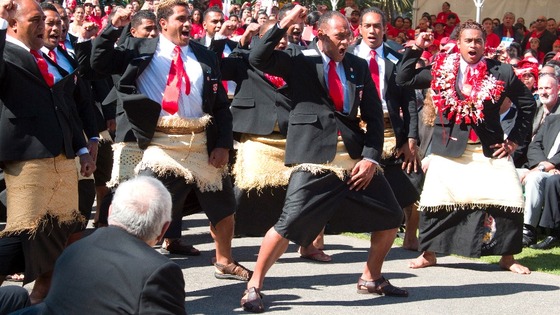 Over five hundred primary school children from Calderdale will perform the Tongan Haka (Sipi Tau) before the Rugby League World Cup game at the Shay Stadium in Halifax. Tonga will play Italy in the final match of Group C this afternoon.
The Sipi Tau is an impressive Tongan war dance. Frank Watene, former Halifax RLFC star, has been visiting Calderdale schools in the lead up to the game and teaching the dance to the children. The schools have then been using a YouTube video to continue to practise up until the big day.
A farmer says his plea for help when arsonists attacked during the fire strike at the weekend fell on deaf ears.
David Robinson had to drive his tractor into the blazing hay bales to try and stop the fire from spreading near Halifax on Friday night.
His family say West Yorkshire fire service didn't think it was an emergency when they spoke to them. The service, which had to cope with another two hour walk out this morning, says they've got no record of the 999 call. Chris Kiddey reports.
Councillors are due to meet in Halifax tonight to discuss plans to grant The Yorkshire Regiment with the Honorary Freedom of the Borough.
The former Duke of Wellington Regiment was granted the Freedom of the Borough in 1945 and continued to enjoy the freedom to march through Halifax on ceremonial occasions after it became the 3rd Battalion of the Yorkshire Regiment in 2006.
But in July this year the 3rd battalion was disbanded so now Calderdale Council plans to grant the Freedom to the Yorkshire Regiment.
Advertisement
Ruby - a nine-month-old cocker spaniel who ran off when her owner's car crashed has had a luck escape.
Becky Hall and Scott Alderson were distraught and appealed on Facebook for help - and practically the whole neighbourhood of Denholme near Bradford helped them to search.
After three days Ruby was found - thirsty and tired, but alive. Katie Oscroft reports.
A man known as the "naked rambler" has lost a High Court challenge against a conviction for violating public order when he walked through a West Yorkshire town centre wearing only walking boots, socks and a hat.
Two judges in London rejected an appeal by former marine Stephen Gough, from Eastleigh, Hampshire, who says it is his human right to be naked in public.
Gough, 54, was convicted in March of a breach of the Public Order Act 1986 relating to a 15-minute morning walk through the town with his genitalia "on plain view" - as well as his boots, socks and hat he was carrying a rucksack and had a compass on a lanyard around his neck.
Many people dream about becoming an author, but now children from across the country have been able to make that dream a reality.
They have each won a competition to write a chapter of a new book and the official launch was held at Eureka! -The National Children's Museum - in Halifax.
Calendar's Adam Fowler went to meet some of the literary stars of tomorrow.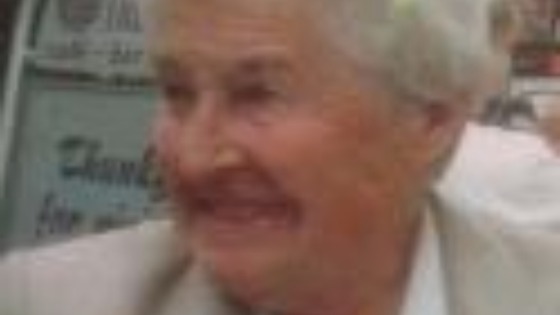 Police have released a photograph as part of the search for a missing Leeds pensioner. 88-year-old Joyce Bowman from Halton used her bus pass to travel from Leeds to Halifax on Friday morning. Her family are becoming increasingly concerned for her whereabouts.
Load more updates
Back to top