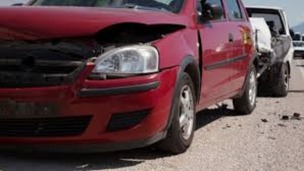 Bradford has been named the most likely place for innocent drivers to be caught up in "Crash for Cash" scams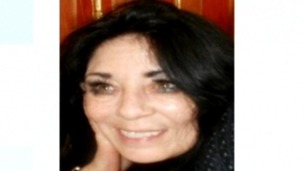 The investigation into the disappearance of Pamela Jackson in March became one of the biggest in the history in the Durham Police Force.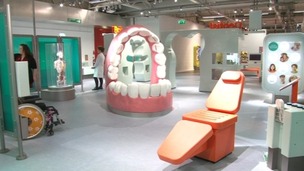 The children's museum Eureka in Halifax opens its doors to a brand new £2.9 million exhibition.
Live updates
A man known as the "naked rambler" has lost a High Court challenge against a conviction for violating public order when he walked through a West Yorkshire town centre wearing only walking boots, socks and a hat.
Two judges in London rejected an appeal by former marine Stephen Gough, from Eastleigh, Hampshire, who says it is his human right to be naked in public.
Gough, 54, was convicted in March of a breach of the Public Order Act 1986 relating to a 15-minute morning walk through the town with his genitalia "on plain view" - as well as his boots, socks and hat he was carrying a rucksack and had a compass on a lanyard around his neck.
Many people dream about becoming an author, but now children from across the country have been able to make that dream a reality.
They have each won a competition to write a chapter of a new book and the official launch was held at Eureka! -The National Children's Museum - in Halifax.
Calendar's Adam Fowler went to meet some of the literary stars of tomorrow.
Advertisement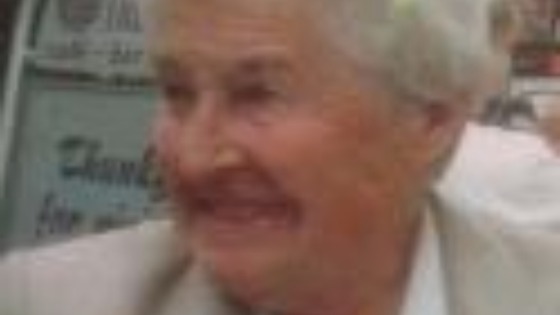 Police have released a photograph as part of the search for a missing Leeds pensioner. 88-year-old Joyce Bowman from Halton used her bus pass to travel from Leeds to Halifax on Friday morning. Her family are becoming increasingly concerned for her whereabouts.
Attempt abduction arrests
Police have arrested two men in connection with the attempted abduction of two teenage girls. Early this morning a van was spotted in the Boar Lane area of Leeds and stopped by patrol officers.
A 27-year-old male driver and a 28-year-old male passenger were both arrested on suspicion of attempt abduction. They remain in police custody. It comes after two thirteen-year-old girls were approached by a man as they were walking along Pellon Lane in Halifax.
Police hunting for a man who tried to abduct three children in Halifax have issued pictures of a white van they want to trace.
Two 13-year-old girls were approached on Pellon Lane on Tuesday night and a man asked them to get inside. An hour earlier a seven-year-old girl was grabbed by a man in a white van in Mixenden.
She kicked him and managed to run away.
House prices have continued to rise at their fastest pace in three years as more would-be buyers flock into the market, Halifax reported.
A 6.2% annual rise in September takes average house values to £170,733 and represents the biggest year-on-year increase since 2010, the lender said.
The latest increase follows a 5.4% annual rise in August, which like September's increase was the strongest rate since June 2010.
On a month-on-month basis, prices rose by 0.3%, equalling the increase in August and marking the eighth month of rises in a row.
Fears have been growing that some stronger than expected price rises this year could be leading to a bubble, with borrowers over-stretching themselves. The Government has brought forward the launch of the new phase of its flagship Help to Buy scheme from January to next week.
Advertisement
A seven-year-old girl managed to escape after a man tried to abduct her in Mixenden.
She was approached by a man in a white van at 6pm yesterday evening. He grabbed hold of her and told her she was going with him. She managed to kick him and run away.
Police say they are looking for a man described as Asian, aged 30-40 and wearing navy blue adidas beanie hat and black tracksuit with stubble and a pierced lip.
Officers are investigating a similar report of man approaching two 13-year-old girls walking along Pellon Lane, Halifax. The girls were approached by man of a similar description in a similar vehicle. He asked them to get in the van but did not try to make them.
Officers are also aware of rumours circulating via social media about other allegations of attempted abductions in the Calderdale area.
They are currently investigating one incident that happened on 17 September in Sowerby Bridge.
The victim, an 8-year-old girl, was approached by a man in a dark coloured van who asked her: "Do you want to come into the back of my van?
The girl ran home, screaming.
Superintendent Martin Lister of Calderdale Police said;
"I am appealing directly to anyone who witnessed any of these incidents to contact police straight away.
"Obviously people are concerned about the seriousness of these incidents and local neighbourhood policing team officers are increasing patrols in the area to not only provide a visible and reassuring presence to the community but also to look for the person or people responsible.
"I would ask people to remain vigilant and alert but not to be alarmed as police and partners are dealing with these allegations. I would also ask that people help police and partners to investigate these incidents and any witnesses are asked to contact police on 101."
Pamela Jackson's killer jailed
A fell runner is starting an 18 year old jail sentence for killing his former girlfriend and dumping her body in a shallow grave on the moors above Halifax. Gregg Easteel was in court for the sentencing.
Adrain Muir, a fell runner, who said he knew every inch of the bleak landscape where Pamela Jackson was found, is said to have shown no remorse since the killing and throughout his four week trial. Gregg Easteel was in court for the sentencing.
Pamela Jackson's killer jailed
Tyne Tees
Pamela Jackson's nephew, Paul Gilroy, said no amount of time behind bars can compensate her family's sense of loss.
Pamela Jackson's killer jailed
Tyne Tees
Adrian Muir has been sentenced to 18 years in jail for the manslaughter of Pamela Jackson at Newcastle Crown Court.
More to follow
Load more updates
Back to top