An investigation has been launched after a man in his 60s died in a house fire in Halifax.
Emergency services were called to the property on Rhodes Street at around 8.15pm last night after reports of a smoke alarm going off.
The body of the man was found inside.
Enquiries are ongoing today with West Yorkshire Fire and Rescue Service to determine the cause of this fire which has sadly resulted in a man losing his life. A post mortem will be conducted to determine a cause of death.
– Detective Chief Inspector Warren Stevenso
Detectives in Calderdale are continuing to appeal for information help to find a vulnerable missing 19-year-old man.
Antony Hill, who also uses the names Antony Richie and Antoine Richis, who 19, is believed to have been in Manchester City Centre on Wednesday 24 February.
Antony is described as a white male, 5"10" tall of very slim build with short dark hair.
We are growing increasingly concerned for Antony's safety and welfare as it is out of character for him to go missing and to not be in contact with anyone. We believe that Antony was in the City Centre of Manchester on February 24, and know that he has links across Greater Manchester and Lancashire, as well as in the upper valley area of Calderdale. I would appeal to anyone who has seen or heard from Anthony in the last month, or who knows where he is now to come forward. I would equally appeal directly to Antony to get in touch so we know that he is OK. Enquiries are ongoing.
– Detective Inspector David Shaw of Calderdale CID
Advertisement
Police believe a collision in Halifax yesterday morning could be linked to a firearms incident last month.
At around 1.10am on Good Friday morning a dark coloured Mitsubishi Pajero is thought to have deliberately crashed into two parked cars on Parkinson Lane, causing significant damage to them both. No one was in the cars at the time. A near-by third car was also damaged.
We believe that the incident on Friday morning may be linked to an incident in the area last month, where a firearm is believed to have been discharged. We are continuing to conduct extensive enquiries to establish the motive for the offences and identify those responsible. I would appeal to anyone who witnessed the events of Friday morning, or who has any information about either incident to come forward to the police. Officers continue their high visibility patrols to offer reassurance to local residents and would urge anyone with concerns to speak to them."
– Detective Sergeant Ross Wadsworth of Calderdale CID
Scammonden Road at Barkisland, near Halifax is closed in both directions due to an accident involving two cars at Stainland Road.
Public consultation begins today on controversial plans to close Huddersfield Royal Infirmary's accident and emergency (A & E) unit.
Thousands have already signed a petition opposing the closure. The consultation period ends on June 21.
Police in Halifax are appealing for information after an assistance dog was attacked.
The owner, a 41-year-old woman, was walking her dog on Greenroyd Lane, or Brackenbed Lane, on the evening of January 30th when it was attacked by a large pitbull type dog.
The woman tried to pull the dogs apart and was bitten, suffering minor injuries.
The dog owner is described as white, in his 30's, around 5"6" tall of slim build and was wearing a green parka style coat with fur on the hood and had the hood up.
I would appeal to anyone who regularly walks in the area, who may be able to identify the person we would like to speak to come forward. Equally, I would appeal directly to the owner of the dog to speak to the police.

Any incident where a pet is attacked is distressing for the owner. In this case, the dog attacked is an assistance dog and one that the owner relies on to support her on a daily basis and this incident has caused the victim significant distress and upset.
– Police Constable Frances Combes
Advertisement
West Yorkshire Police have targeted suspected drug dealers homes in a major police operation in Halifax.
The 27 people arrested on suspicion of over 60 separate offences with a number of people being charged.
15 men and 2 women have since been charged with drug offences and are due to appear at Calderdale Magistrates Court next week.
We will not tolerate those who think it is acceptable to conduct their criminal activity in our district. We know only too well the devastating impact that drug dealing can have, often being the catalyst for other offending and ripping the heart out of communities.

This operation demonstrates our continued commitment to taking action against those responsible.
– Dickie Whitehead, District Commander Chief Superintendant
The items seized at the raids include large amounts of cash and drug production equipment. There was also equipment used for credit card fraud and a stolen vehicle which has been recovered.
A retired couple from West Yorkshire have spoken of their shock after a car crashed into their house in Ripponden this morning.
Read the full story ›
The owners of a house in Ripponden where a car smashed into the side of the property have described the sound as 'like a bomb going off'.
CCTV cameras captured the moment the car left the road and smashed into the house in Stones Drive at its junction with Rochdale Road at about 5.45am this morning.
Home-owners Richard and Judith Lythe rushed outside and found the driver, believed to be on his way to work, was conscious. He was cut free by emergency services and is not believed to be badly hurt.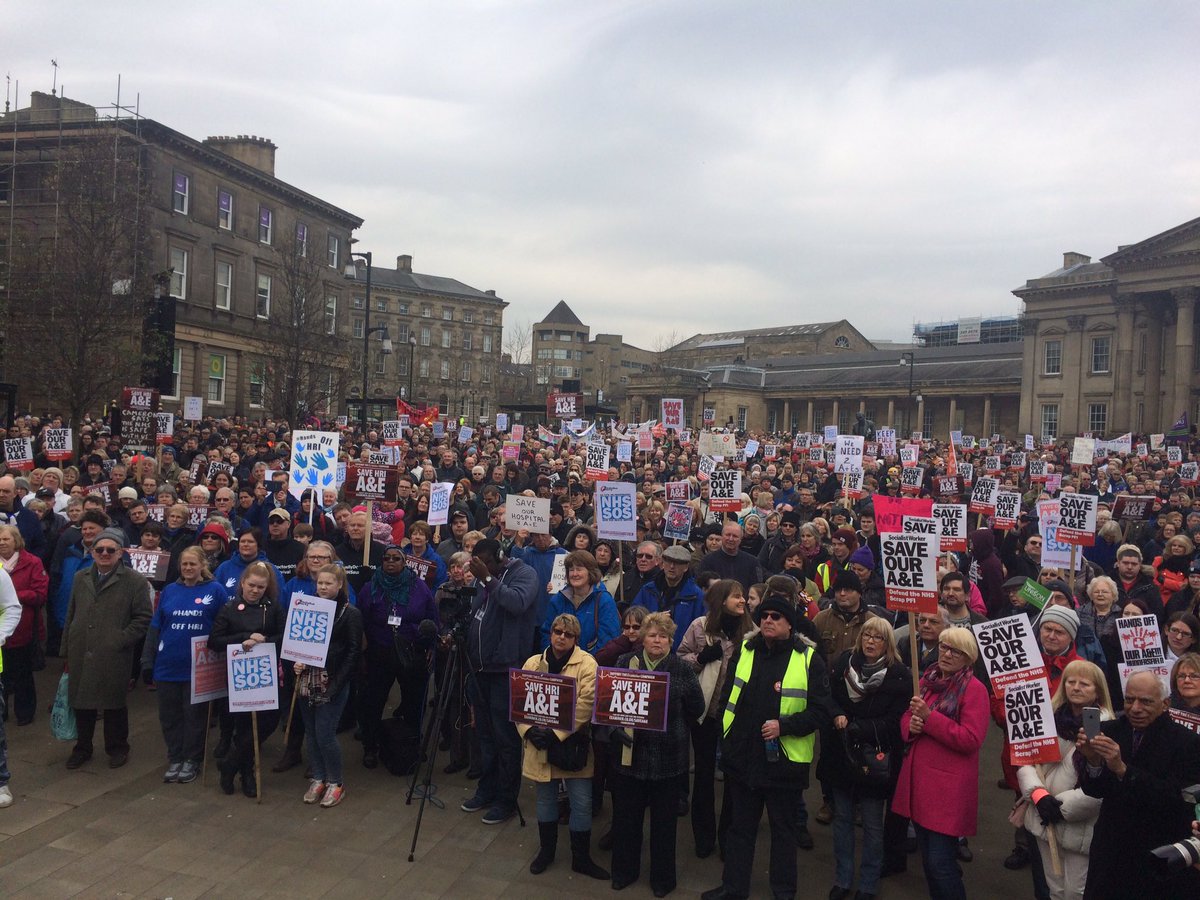 Load more updates