A care home in Harrogate has hit back at claims its staff should not use terms of endearment such as "love" with residents.
Whilst staff at Brackenley home were said to be "150 per cent caring", according to one resident, the Care Quality Commission objected to staff using terms such as "sweetie", "darling", "love" and "handsome". It said although the language was meant to be friendly it could be regarded as demeaning and patronising.
Relatives we spoke with told us they thought that staff usually spoke respectfully to people. However, relatives also told us about other occasions which they had witnessed when staff had spoken inappropriately.
– Care Quality Commission
Stephanie Kirkman Meikle, chief executive of Harrogate Skills 4 Living Centre Ltd, which runs Brackenley said the issue was not as 'starkly black and white' as it may be portrayed.
I am confident that staff at Brackenley, our residential care home comply with the CQC guidelines and that Inspectors can see recorded in people's care plans, how they like to be referred to. The issue is not as starkly black and white as it may be portrayed. We talk to every person, individually in a manner which meets their needs and suits their communication preferences. Certain people respond to certain pet names well and want us to use the terms of endearment appropriate to them.
– Stephanie Kirkman Meikle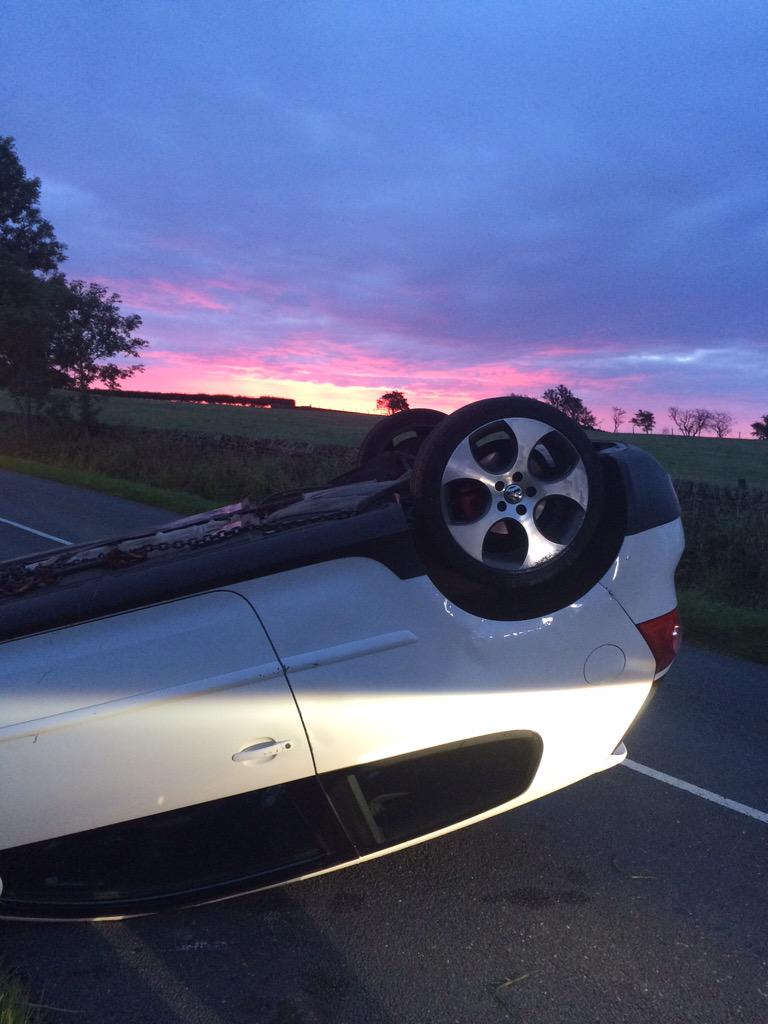 Advertisement
A van has caught fire on the hard shoulder of the A1 (M) between Boroughbridge and Dishforth.
A North Yorkshire flower show has resorted to using innovative DNA technology to snare cheating tomato growers hoping to bag a £1,000 prize.
Read the full story ›
Officers investigating the death of a Harrogate cyclist 14 years ago have today launched a fresh appeal for information to trace the hit and run driver.
47-year-old Stefan Forge died on 22 August ,2001 after being hit by an unknown vehicle as he cycled with a friend along the A658 towards Buttersyke Bar near Harrogate.
The vehicle that hit Stefan and his friend - at around 11.15pm - failed to stop at the scene.
Tragically Stefan died from his injuries. His friend, who was severely traumatised by the incident, survived but suffered serious injuries.
Police investigating the collision are now carrying out a review of the case and to coincide with the fourteenth anniversary of the collision, are appealing to anyone who has any information but has not contacted the police.
"14 years have passed since Stefan died and I am hoping that with the passage of time, someone is now in a position to come forward with information that can help our investigation.

"Stefan's family have had to carry on with their lives, not knowing the full circumstances of his death or who was responsible.

"We are still working on behalf of them, and hope that someone with that vital piece of information that will lead us to the identity of the vehicle and its driver, is out there.

"It may be that back in 2001, they felt they could not come forward with that information, but perhaps circumstances have changed and they are now in a position to share that information. "For the sake of Stefan and his family, I urge you to please get in touch and tell us what you know."
– Sgt Ian Pope, North Yorkshire Police's Major Collision Investigation Unit
Anyone with any information is asked to call North Yorkshire Police on 101, select option 2 and ask for Ian Pope, or email ian.pope@northyorkshire.pnn.police.uk
If you wish to remain anonymous, you can pass information to Crimestoppers on 0800 555 111.
The A61 in North Yorkshire has been reopened after a crash involving a bus and two cars at lunchtime.
A number of people, including two children, were taken to hospital with minor injuries after a crash between the no. 36 bus, a blue Vauxhall Zafira and a black Mini Cooper.
The A61 was closed at Killinghall for a few hours as the road was cleared.
Advertisement
A number of people, including two children, have reportedly been taken to Harrogate District hospital.
A blue Vauxhall Zafira and a black Mini Cooper are the two vehicles involved.
Awaiting recovery of the double-decker bus on the #A61 at #Killinghall. Road closure remains in place due to position of bus on centre line
HIGH - A61 Ripon Road #Killinghall currently closed. Please use other routes until further notice. 3 x vehicle RTC
A private funeral will be held for comedy writer David Nobbs later today.
Nobbs, best known for creating the television character Reginald Perrin, died a few weeks ago aged 80.
A celebration of his life is also planned in the Derwent Room at the Yorkshire Show Ground at 2pm.
Well-wishers have been told not to wear dark clothing and that any donations will be used to support the work of the Stroke Unit at Harrogate District Hospital.
Nobbs, from North Yorkshire, wrote the Reginald Perrin novels which were turned into a much-loved sitcom that originally ran between 1976 and 1979.
Louis Smith has been in Harrogate inspiring the next generation of gymnasts.
The Strictly Come Dancing star is hoping to be on the plane and going for gold at the the Rio Olympics next year.
He was at Ashville College in Harrogate to run one of his own summer academies.
Click play below to watch an extended interview with the Olympian:
Load more updates