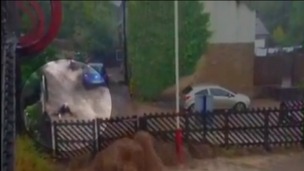 The moment a man was swept 90 feet down a road in Walsden has been caught on camera.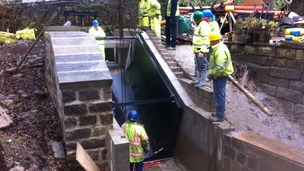 Mill owner reverts to water power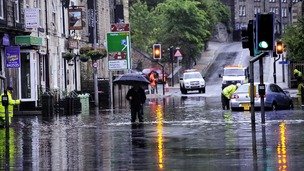 More than a fifth of businesses are still closed after devastating summer floods in the Calder Valley.
Live updates
It's nearly Christmas - and here's a festive treat. Hebden Bridge Junior Brass Band dropped into Calendar today to give us a rendition of "God Rest Ye Merry, Gentlemen".
The Lamppost cafe in Hebden Bridge is leading the way not just for humans but hounds too.
It is one of the first pet friendly cafes in the country, you don't have to be barking to visit - and with frothy cappucinos and homemade pup cakes on offer - there really is something for everyone. Gaynor Barnes has more.
Advertisement
A man from Hebden Bridge is starting a 25-month prison term for breaking rules about disposing of waste.
Mark Butterworth, from Mytholmroyd was sentenced by Bradford Crown Court earlier this year, but he was not taken in to custody because he failed to turn up to court on the day.
Yesterday, a warrant was issued for his arrest and he was brought before Bradford Crown Court to be sentenced.
After two investigations were carried out by the Environment Agency, the 51-year-old's skip hire and scrap yard company, 'Springwood Trading Ltd', was found to be operating a waste transfer station without an environmental permit or planning permission.
The company saved over £50,000 by avoiding fees such as permit application fees.
Butterworth admitted knowingly permitting the operation of a waste facility without the right permit.
He was also found guilty of four counts of operating a regulated facility without a permit, three counts of depositing controlled waste and one count of failing to provide waste transfer notes after being told to do so.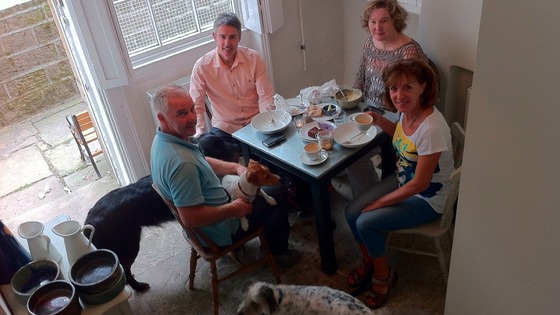 A cafe for dogs is leading the way in canine customer care in the market town of Hebden Bridge in West Yorkshire. The Lampost prides itself on offering hospitality and refreshments to both 'humans and hounds' alike.
Alongside home-made goodies for human consumption, there is also an array of speciality cupcakes, buns and biscuits for sweet-toothed four legged visitors. Dog baskets and bowls of water are also on offer.
The owners, naturally dog lovers themselves, hope to fill a gap in the market and say they have so far had an overwhelming response from local people - with their dogs lapping it up too!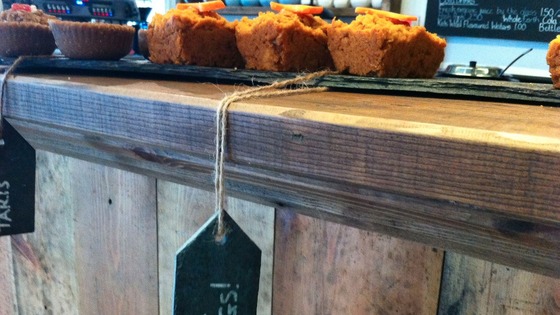 20 passengers have escaped unharmed after the coach they were travelling in caught fire. The coach burst into flames near Hebden Bridge in West Yorkshire. Around twenty fire officers were called to the A6033 to tackle the blaze. 80 per cent of the coach was alight. No one was injured.
An owner of two shetland ponies in West Yorkshire has been left distressed after the pair had their tails cut off below the bone.
It happened overnight on August 9 at Higher Blackshaw Farm in Hebden Bridge.
We are appealing for witnesses or information about this unpleasant incident which has understandably caused distress to the animals owner.While the tail was cut off below the bone the loss of them will cause the animals distress as horses use them to swat away flys and insects.

Officers are investigating whether the tails may have been cut off to sell on and we would ask anyone who has information to contact us on at the Upper Valley NPT on 101 or CrimeStoppers on 0800 555 111.
– PC Fiona Igo of the Upper Valley NPT
Advertisement
Police are appealing for witnesses following an assault on two Shetland ponies in Hebden Bridge.The Upper Valley Neighbourhood Policing Team would like to speak to anyone who has information about the incident in which two animals had their tails cut off below the bone.
The incident happened overnight on August 9 after the two ponies were injured by someone who cut off their tails at Higher Blackshaw Farm, Hebden Bridge. The tails were cut below the bone, meaning the animals were not left bleeding, but left the animals in discomfort.
Floods in West Yorkshire
One week on from the floods in Walsden and landscape gardener Richard Mountain is moving out of his home. It was devastated in last week's downpour and he expects to be in rented accommodation for up to nine months. His big fear he says is will he be able to get insurance when he moves back in?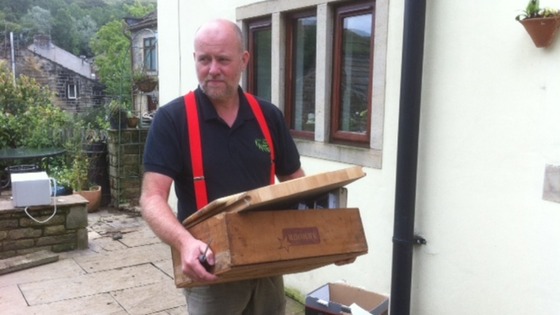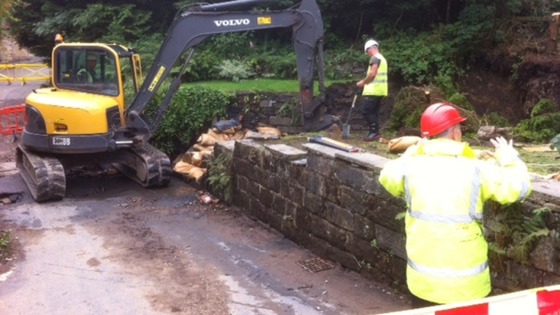 Floods in West Yorkshire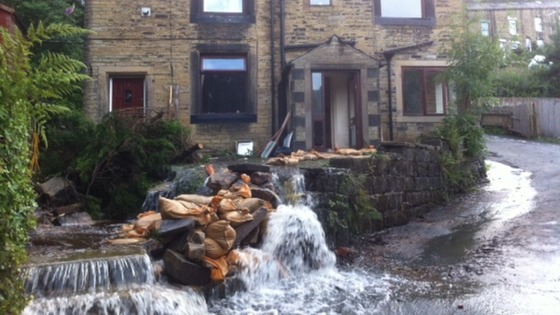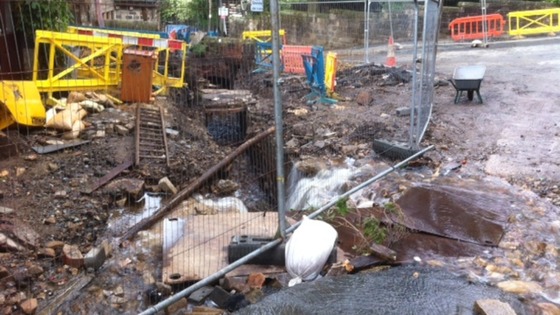 Floods in West Yorkshire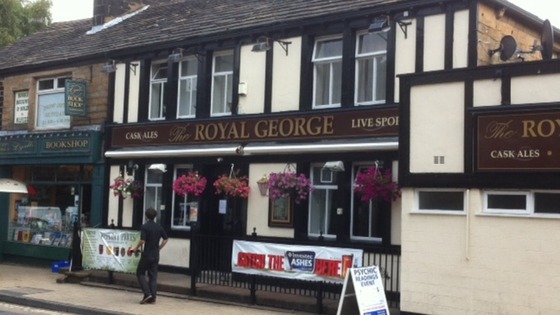 This weeks floods weren't just confined to Walsden. This pub in nearby Todmorden is still closed due to flooding.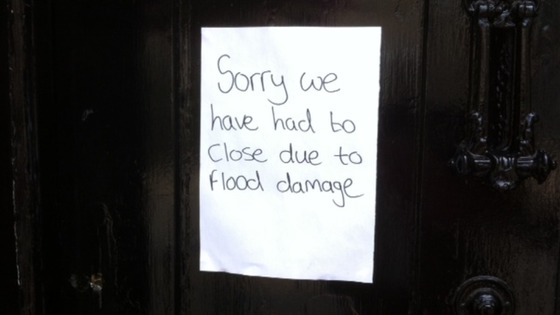 Load more updates
Back to top