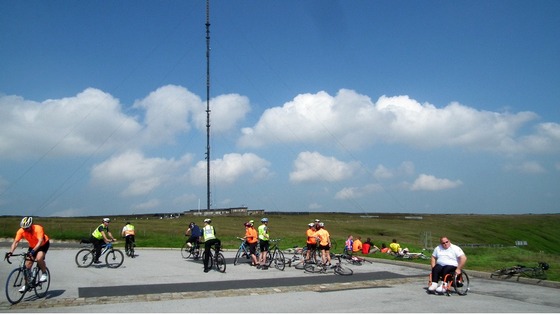 In a year's time the Tour de France will reach Holme Moss.
This morning amateur cyclists set off from Honley and are ending up, after a circular tour up to Winscar, at Brockholes Carnival this afternoon. They are aiming to raise £6,000 for a speciallly adapted bike for the disabled.
For more information click here.