A council in East Yorkshire is asking people to check the ice cream van they are buying from is properly licensed.
Read the full story ›
The offshore windfarm would create up to 1,960 construction jobs and 580 operational and maintenance jobs in the area.
Read the full story ›
Advertisement
Bomb disposal experts have been called out to examine what is being described as a 'rusty, corroded object' which has been found on Hornsea beach.
The discovery was made this lunchtime and the Humber coastguard have called in the police and bomb disposal experts. The area, to the South of Hornsea, has been cordoned off while investigations take place.
More than 100 campaigners have held a protest today to try to stop the closure of Hornsea minor injuries unit.
Read the full story ›
The Garnett Family from Hornsea who appeared on Britain's Got Talent are hoping their TV exposure will springboard them to better things
Read the full story ›
Thieves who forced open vending machines at a farm in Hornsea then threw the broken containers into a pond, kiling a number of ducklings and moorhens.
It happened at Honeysuckle Farm, on Bewholme Lane between 7pm and 7am on May 15th.
The thieves stole money from the vending machines for fish food by the side of the pond, before throwing both the containers and stones into the water, killing the birds.
Anyone with information about the incident are urged to call 101 or Crimestoppers on 0800 555 111.
Advertisement
An energy company has announced that the world's largest offshore wind farm will be built off the coast of East Yorkshire.
Read the full story ›
SOUTHGATE, HORNSEA - CLOSED - due to House Fire - please avoid the area and keep Windows and doors shut #312 http://t.co/B7ysNX2x24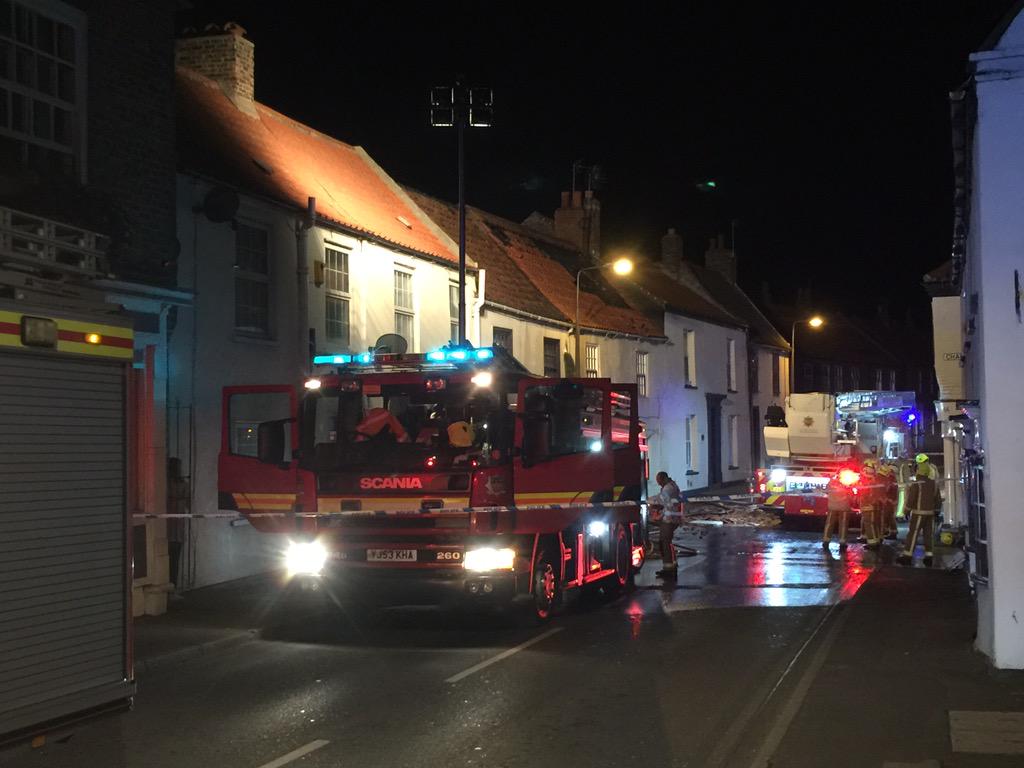 72-year-old Shirley Sowden who had been missing from her home in Hornsea has been found. Humberside Police say she is receiving medical attention and have thanked local residents who helped to find her.
Police say they are very concerned about a 72-year-old woman who disappeared from her home in Hornsea yesterday afternoon.
Shirley Sowden was last seen in Rolston Road at 4pm yesterday when she left the house telling her son she had an errand to run. She was driving a blue/purple Nissan Micra, registration Y407 JNW.
She is 5ft 6ins tall, medium build, with grey hair and spectacles. When last seen she was wearing a pale green jacket or sweatshirt.
"There is concern for Mrs Sowden as her disappearance and subsequent lack of contact with family or friends is regarded as highly unusual and out of character. She has been ill in recent days and there is a possibility she may have become poorly while out and may now be incapacitated somewhere and in need of assistance. She has also previously suffered from depression for which she has taken medication."
– Humberside Police
Police patrols have been searching the area in and around Hornsea for several hours.
Anyone who knows where she is or who thinks they may have seen her or her vehicle since 4pm yesterday, is asked to contact Humberside Police on telephone 101 immediately referring to log 421 of September 3 2015.
Load more updates