A jaw-dropping video showing two freerunners clearing the famous cross country course at Burghley House in Lincolnshire is proving an internet sensation.
The pair perform spectacular leaps and flips as they race around the 30 fences on the Burghley Horse Trials course near Stamford. Their video is an online hit with more than 100,000 viewings so far.
The elite horses and their riders, many just returned from the Rio Olympics, will compete the same course at Burghley Horse Trials from 1-4 September.
West Yorkshire Police horse Breeze has certainly got that Friday feeling judging by a tweet from the team. He's making the most of the spring weather by enjoying a good roll in his field.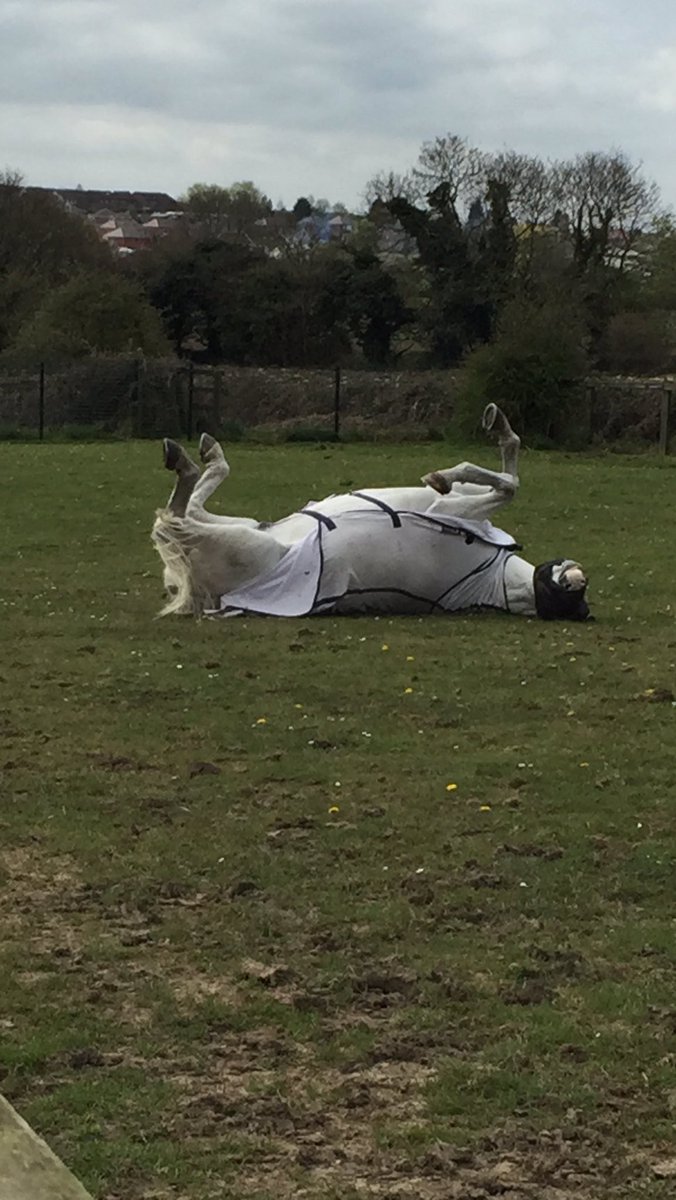 Meanwhile his pal Clifton is preparing for a busy weekend of work.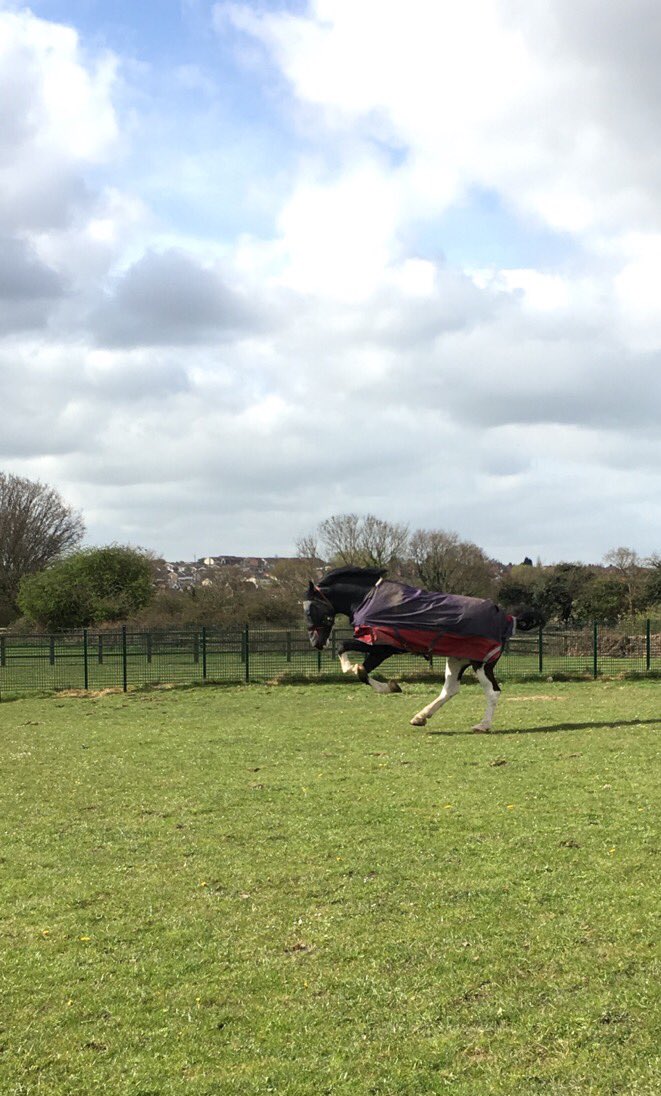 Advertisement
New laws to clamp down on people illegally abandoning horses come into force today, improving horse welfare standards in Yorkshire and across the country.
The Control of Horses Act 2015 makes changes to the law to deter people from illegally grazing or simply abandoning horses on public and private land, which is known as 'fly-grazing'.
As many as 500 horses are thought to be illegally fly-grazing in Yorkshire and over 3,000 illegally fly-grazing across the country.
The changes mean horse owners who fly-graze their animals without permission can now be dealt with more quickly and effectively.
Under the previous Animals Act 1971 an abandoned horse could only be disposed of after 14 days through sale at market or public auction. The new Act means fly-grazing horses have to be reported to police within 24 hours, and owners now have four days to claim their animals.
Previously, an abandoned horse could only be disposed of through sale at market or public auction. The new law extends the options for dealing with abandoned horses, which now include private sale, gifting and rehoming.
These changes to the law will give rural communities greater powers to deal with thousands of horses that are left to graze illegally without the landowners' permission. Horses that are left to fly-graze can now be rehomed much more quickly and effectively, improving the welfare of these animals and preventing disruption to communities. By allowing abandoned horses to be rehomed much more quickly, this act will encourage owners to pay proper attention to their animals' welfare and ensure communities are no longer blighted by the illegal practice of fly-grazing.
– Minister George Eustice
North Yorkshire Police say a 36-year-old man from Raskelf is due to appear at Northallerton Magistrates' Court on Friday 28 November 2014 charged with one count of criminal damage. Officers say his appearance relates to the death of a horse in Raskelf in October.
Firefighters have rescued a 26-year-old horse called Cloud, who'd become stuck over a gate in a Doncaster field.
The horse had tried to jump the gate on Tickhill Road, Bawtry.
The horse was stranded for about half an hour and was becoming distressed, before Adwick firefighters were called and with safety equipment in place, managed to slide the animal to safety.
After being checked over by a vet, the horse was found to be fine.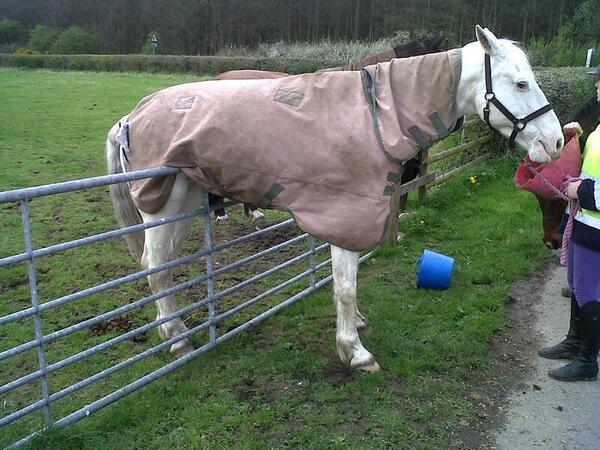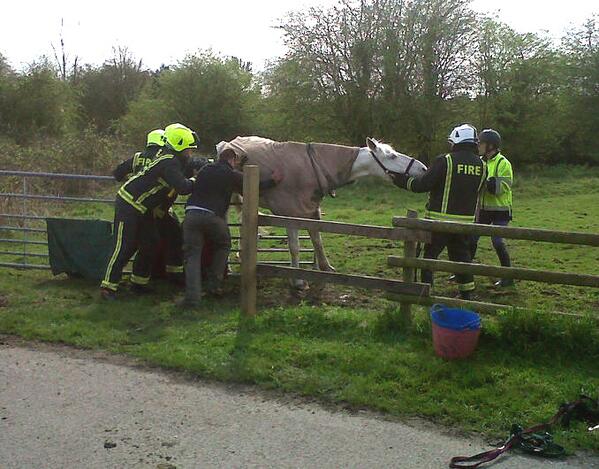 North Yorkshire Police is appealing for witnesses after a horse was killed on the A19 at Eggborough, near Selby.
The incident occurred opposite the junction with High Eggborough Lane at about 2pm on Thursday August 8.
It involved a red Toyota Yaris driven by a 23-year-old local woman who was heading in the direction of Selby, and a horse ridden by a 14-year-old local girl - who entered the carriageway from the side of the road.
The girl escaped with minor injuries after being thrown from the horse, but the animal had to be put down.
Witnesses to the collision should call North Yorkshire Police on 101.
Advertisement
The owner of a beefburger factory in Doncaster has told Calendar of his shock after the firm became the latest in the region to be drawn into the horse meat scandal.
Paragon Quality Foods says it can't explain the presence of horse DNA in a burger it supplied to the hotel and pub chain Whitbread, but says it's now testing its products every day in a laboratory to make sure they've got the all clear. Jon Hill reports.
The managing director of a beefburger factory in South Yorkshire has told Calendar of his shock after the firm was drawn into the horse meat scandal. Paragon Quality Foods in Doncaster says it cannot explain the presence of horse DNA in a burger it supplied to the hotel and pub chain Whitbread.
Paragon Quality foods have released a statement after it was found some of the
beefburgers they supplied to a chain of hotels have been found to contain horse meat. It reads as follows:
"Paragon Quality foods only buys beef from licensed and approved EU suppliers.
Since the outbreak of the "horse meat scandal" in the European supply chain, we have carried out extensive testing for equine in our burgers all of which were clear to date, with the exception one product, which is still being investigated.
Independently a number of our customers in the UK and Europe have also tested our products and to date all results were clear.
Paragon have never knowingly bought or handled equine meat products. All our records are available for scrutiny to our customers and FSA officials."
This is a supply chain problem across Europe due to the adulteration of raw material by criminal elements. As a key beef burger manufacturer the integrity of our product is paramount. We have therefore decided to implement an industry leading system of positive release of all products as from Monday 18th February 2013.
– Spokesman, Paragon Quality Foods Ltd
Load more updates