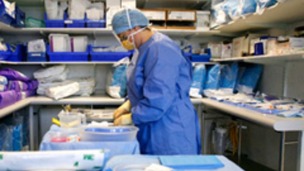 A team of charity workers based in West Yorkshire are heading to Syria to help to set up two hospitals.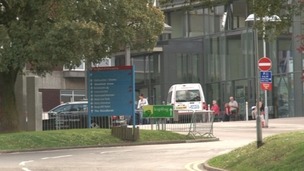 Unions today said plans to cut the budget at Rotherham NHS Trust could mean the loss of 750 jobs.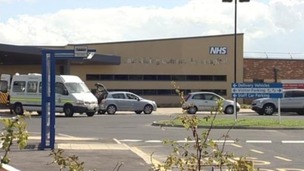 The new 19 million East Riding Community Hospital based in Beverley will open its doors to the public today.
Live updates
Job fears at Rotherham Hospital
NHS Trust: main focus is voluntary redundancy and resignation schemes
"The NHS continues to face tough times financially and the trust therefore needs to identify ways to continue to improve our services for patients whilst being even more efficient. Our staff are our biggest asset, but also our biggest cost and we are exploring how to best manage and substantially reduce our costs whilst ensuring we continue to provide quality healthcare and fulfil our commitment to the people of Rotherham to build a healthier future together."
– Brian James, Trust Chief Executive
Job fears at Rotherham Hospital
Union: 'Rotherham won't be the last to announce cuts'
The union warned that Rotherham will not be the last hospital to announce cuts as many are struggling to cope with the impact of funding cuts, rising patient numbers and the legacy of Private Finance Initiative debt.
"This is terrible news for patients and for the local community who will lose vital health services. Cutting nursing staff at a time when we have an ageing population and have already lost nearly 6,000 nurses since the ConDems came to power should worry everyone who relies on the NHS in Rotherham. This announcement will be a devastating blow for families in the run-up to Christmas. The jobs market is incredibly tough. People will struggle to find other work.
– Pam Johnson, Union official
Advertisement
Job fears at Rotherham Hospital
£50 million cuts could mean 750 job losses
Rotherham NHS Foundation Trust in South Yorkshire said it faced a "very challenging financial future" The Trust declined to put a figure on possible job losses, but Unison said it could mean 750 cuts among nursing staff, clerical workers and medical secretaries.
Unison attack plans to increase parking fines at hospital
The union UNISON, has attacked plans by Sheffield Teaching Hospitals to increase car parking fines at some of its hospital sites, in particular at the Northern General.
The proposals are planned to be introduced from 1st October and would mean anyone parking in a 'prohibited area' would be fined initially £60, reduced by half if they pay early.
"The majority of people who visit our hospitals park appropriately and therefore will not need to worry about receiving a fine. However there are some people who simply choose not to park responsibly, don't pay and in some cases even block access for emergency vehicles. Therefore, some means of enforcement to ensure the safe running of the hospital sites is essential. We can also confirm that we have provided 200 additional car parking spaces over the last 12 months, and further options are being considered."
– Neil Thompson, Manager for Hotel Services at the Trust

The car parks affected by the change include those at:
The Northern General Hospital
The Hallamshire Hospital
Weston Park Hospital
Jessop Wing
Hospital ward for solider
Mother opens ward in Jake's memory
Jake's mother, Natalie Taylor, declared the ward open, supported by friends of Jake's from the 3rd Battalion The Yorkshire Regiment.
Hospital ward for solider
Hospital ward named after soldier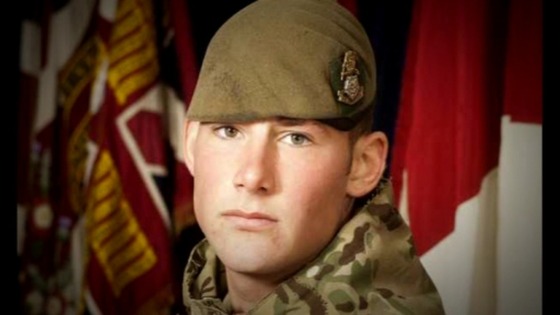 The mother of Corporal Jake Hartley - one of five Yorkshire soldiers killed last March when an IOD blew up their Warrior armoured vehicle - has today officially opened a new hospital ward named after her son.
Several of Corporal Hartley's comrades who served with him in Afghanistan were there for the ceremony at Dewsbury's New Priory Hospital. Earlier, Natalie Taylor planted a tree at the Earlsheaton Technology College in Dewsbury - where Jake was a pupil.
Advertisement
Pontefract A&E to re-open
Pontefract Hospital's A&E unit is to reopen overnight again from Monday. The Mid Yorkshire Hospitals NHS Trust decided to close the department during the night from November last year due to a lack of doctors.
Patients campaigned to keep the unit open, and the trust have now secured an external provider to supply GPs allowing it remain open.
Hospital maintenance staff work-to-rule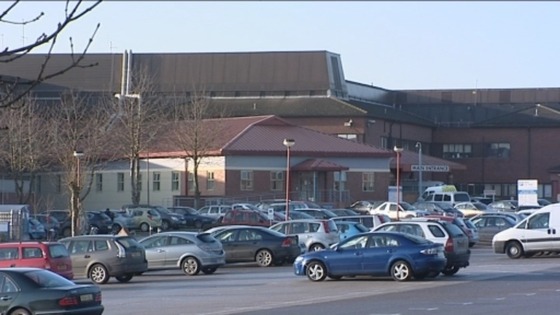 Maintenance staff at three Lincolnshire hospitals have started industrial action over £1,700 cut to their pay. Electricians, plumbers and technicians at Boston, Grantham and Lincoln Hospitals are working-to-rule- af their they had their national recruitment and retention premium reduced by 50%.
The payment, which is designed to keep staff where there is short supply, accounts for £33 per-week. Unite the Union say the plans will leave about 40 highly skilled workers struggling to make ends meet.
A nineteen million pound hospital has opened its doors in Beverley for the first time.
The East Riding Community Hospital is a ten acre site providing around thirty beds for patients. Adam Fowler was there to interview its first ever patient.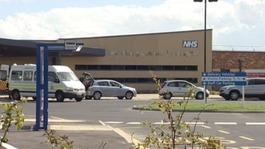 The new 19 million East Riding Community Hospital based in Beverley will open its doors to the public today.
Read the full story
Load more updates
Back to top