High Speed 2 review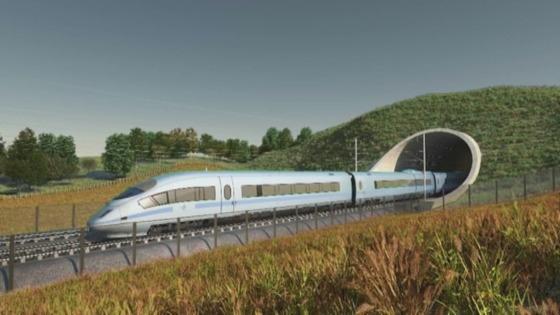 The National Audit Office has expressed "reservations" about the Department of Transport's business case in planning for the High Speed 2 rail network.
In a report out today, it says the Department has "poorly articulated" the strategic need for a transformation in rail capacity and how High Speed 2 would help generate regional economic growth.
According to the report, the Department's method for appraising the project put a high emphasis on journey-time savings, from faster and more reliable journeys.
However, the relationship between these savings and the strategic reasons for doing the project, such as rebalancing regional economies, was "unclear" .
The NAO says it is also unclear whether the business case covers just the route between London and the West Midlands (phase one, due to open in 2026) or the full Y-shaped network with lines from Birmingham to Manchester and Leeds respectively (phase two, due to open in 2032).
The Y-network had a stronger economic case but this was much less certain as route designs were less well-developed. And the NAO estimates that there is a £3.3 billion funding gap over four years (2017-18 to 2020-21) which the government has yet to decide how to fill.