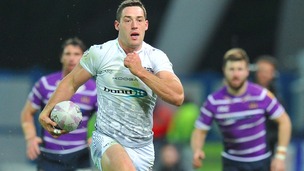 Huddersfield overturned a 12-0 deficit to deny Wigan the chance to move second in the Rugby Super League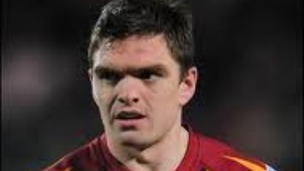 Huddersfield captain Danny Brough slammed the door shut on England and will revert to representing Scotland in the World Cup.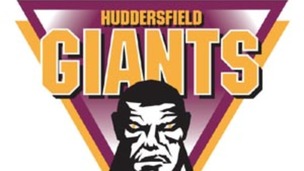 Huddersfield have parted company with forwards David Fa'alogo and Adam Walker and hookers Scott Moore and Tommy Lee.
Live updates
Danny Brough, who led Huddersfield to their first league leaders' triumph for 81 years in 2013, wants the Giants to finish lower down the table in Super League XIX.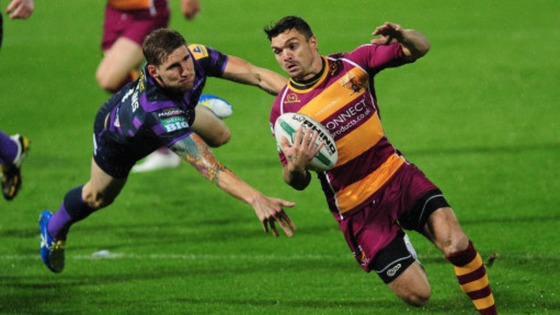 The inspirational goalkicking half-back, whose personal-best season earned him a string of awards culminating in Man of Steel, has labelled the year a failure after his side suffered back-to-back play-off defeats to miss out on a maiden Grand Final.
Huddersfield also went out of the Challenge Cup at the quarter-final stage and Brough believes there is huge pressure on the club to finally deliver one of the major trophies in 2014.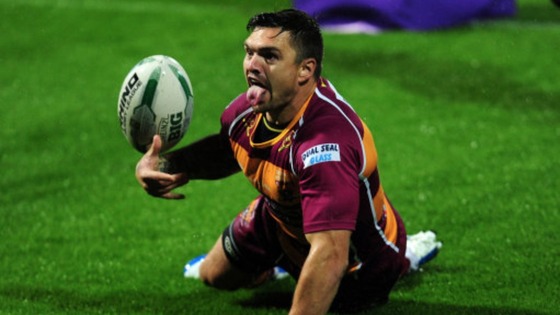 "I'd like to finish in the play-offs but I probably wouldn't like to win the league leaders' shield because nobody ever wins the Grand Final after that. As long as we finish in the top five, I'd be happy with that."
Huddersfield coach Paul Anderson has strengthened his squad with the addition of pacy Salford winger Jodie Broughton and experienced London Broncos forwards Chris Bailey and Antonio Kaufusi, and Brough is hoping they can make all the difference this season.
Huddersfield will open the new season with a trip to champions Wigan on February 7, a game brought forward by a week because of the Warriors' involvement in the World Club Challenge, and Brough is delighted with his side's tough start.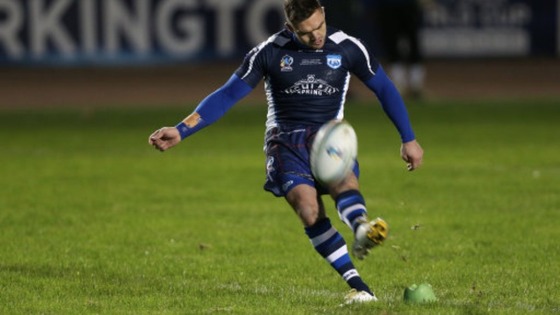 In addition to being named the prestigious Man of Steel and Rugby League Writers' Association player of the year, Brough was nominated for the Golden Boot, which went to Australia's Johnathan Thurston, but he would swap all the individual accolades for a trip to Old Trafford in October.
Despite the form of his career, Brough was famously snubbed by England coach Steve McNamara and, after helping Scotland reach the quarter-finals of the World Cup, he has no thoughts of reverting to England.
Former Wakefield and Ireland coach Andy Kelly has joined Huddersfield as their new head of youth performance.
Kelly, 53, who has worked as a coach for the Rugby Football League based in the north east for the last four years, will take up his new position with the Giants in early February.
Kelly coached Wakefield from 1997-2000 and also had spells at Gateshead, Featherstone and Dewsbury in addition to coaching Ireland for 11 years up to 2011.
Advertisement
Huddersfield Giants captain Danny Brough has missed out on being named International Player of the Year but last night was voted the world's best standoff.
Brough - who also captained Scotland in the World Cup - was beaten to the top award by New Zealand's Sonny Bill Williams.
Two of the Burgess brothers also won awards at the ceremony in Manchester, with George taking the prize of Rookie of the Year, and Sam named International Prop of the year.
Brough says he is "honoured" to be nominated amongst the other players.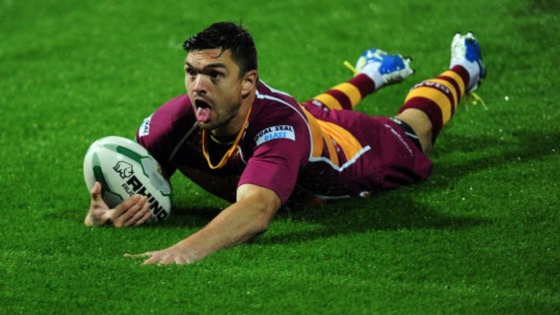 Huddersfield captain, Danny Brough, missed out on the Rugby League International Federation player of the year award to Australia's Sonny Bill Williams.
The award crowns a remarkable first season back in rugby league for Williams, who returned to the sport at the turn of the year after a five-year spell in rugby union and boxing.
Williams and Brough were named in the 2013 international team of the year, a side selected on performances at club and representative level between October 2012 and November 2013.
The team also includes England front rower Sam Burgess, whose younger brother George was named rookie of the year, an award open to players aged 21 or under who made their Test debut during the voting period.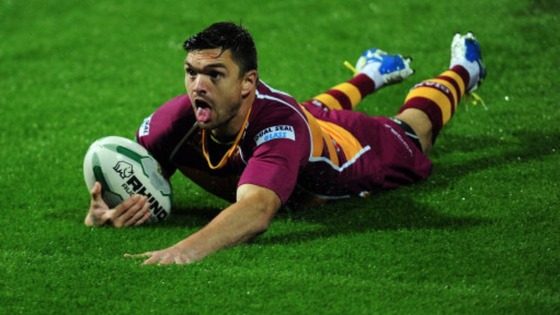 Super League Man of Steel Danny Brough is on a three-man short-list for the 2013 international player-of-the-year award.
The Huddersfield captain enjoyed the most successful year of his career, guiding his club to a first league leaders' title for 81 years and leading Scotland to the quarter-finals of the World Cup.
Australia centre Greg Inglis and New Zealand second-row forward Sonny Bill Williams are Brough's rivals for the coveted title.
The winner will be announced at the Rugby League International Federation dinner in Manchester next Wednesday.
Rugby League World Cup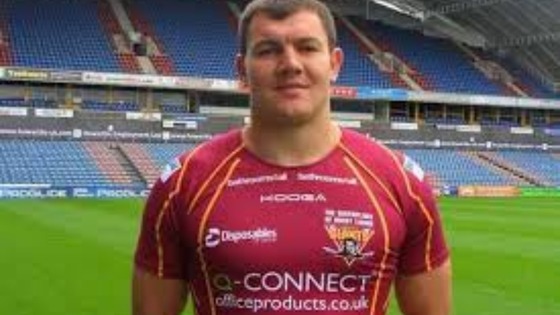 Brett Ferres is relieved he did not go ahead with plans to book a family holiday in November as he prepares to make his second England appearance on his home ground.
The Huddersfield Giants second rower was forced to cancel one holiday earlier this year after he was called into England coach Steve McNamara's squad for the mid-season clash with the Exiles.
Ferres was tempted to take his family away at the end of the domestic season but held off just in case he got the call for the World Cup, which duly came for him to make his England debut last Saturday against Australia and he looks certain to keep his spot for Saturday's game with Ireland.
"Luckily I didn't book one this time. I was fortunate to be in the right place at the right time this time," said 27-year-old Ferres.
The former Bradford, Wakefield and Castleford player was well down the pecking order at the start of the year, missing out on a place in McNamara's elite training squad, and his World Cup hopes looked to have been dashed when he was left out of the 24-man squad at the start of the month.
But McNamara asked Ferres to go on the training camp in South Africa and act as first reserve in case of injury and, although he did not think twice, he admits it was an awkward situation.
"I wasn't wishing for anybody to get hurt. We're all striving for the same goal. I was no different, even though I wasn't part of the squad as such, " he said.
"It was difficult, being so close and yet so far away. I think the ruling has changed and you can change the squad throughout the World Cup.
"I was there as a bit of a safety net and I saw it as an opportunity to remain in the frame and to get some valuable training. It was a bit of perseverance and a case of working hard and keeping my head down and it paid off."
Advertisement
Broughton signs for Giants
Jodie Broughton has signed a four year contract at Huddersfield Giants.
"I am absolutely delighted to be part of this club for the next four years. I had a few options on the table but I knew Huddersfield were the club for me. Their vision for the future really excited me and I want to be playing play-off rugby and pushing for the England Squad."
– Jodie Broughton
Broughton signs for Giants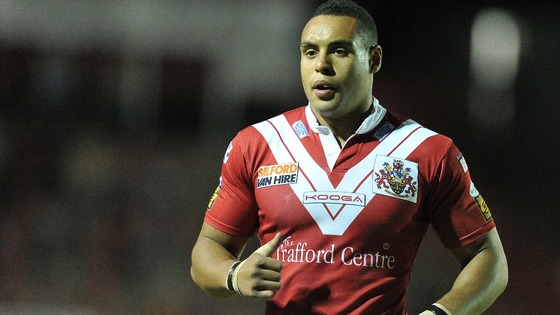 The Huddersfield Giants have confirmed the signing of Salford and England Knights winger Jodie Broughton on a four-year contract.
The 25-year-old former Leeds and Hull back was officially the fastest man in Super League in 2011 and has been consistently on the fringe of the England squad.
Broughton will join the 2013 league leaders next month alongside fellow newcomers Chris Bailey and Antonio Kaufusi.
Huddersfield Giants stand off Danny Brough was named Super League Man of Steel last night, and today England coach Steve McNamara named his 24 man squad for the World Cup, which starts later this month.
And making history in his line-up are three of the Burgess brothers. They were born in Dewsbury but are now based in Australia. John Shires reports.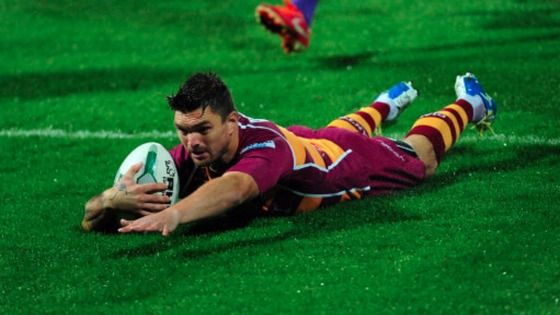 Huddersfield Giants' captain Danny Brough was named Man of Steel and Paul Anderson was named Super League's Coach of the Year at last night's Man of Steel dinner.
Load more updates
Back to top