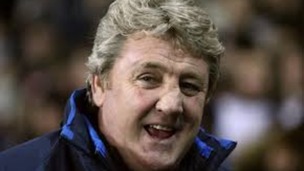 Steve Bruce has vowed to continue his chop-and-change policy for tonight's Capital One Cup third-round clash with Huddersfield.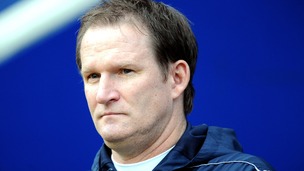 Huddersfield have sacked manager Simon Grayson following the club's recent slide down the npower Championship table.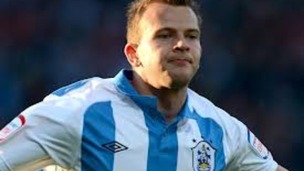 Huddersfield are one of five teams from our region hoping to make an impression in the Championship this season
Live updates
The former Sheffield United striker Peter Ndlovu is in a critical condition after a car crash in Zimbabwe, in which his younger brother Adam was killed. The 39 year old is in a coma in hospital in after the accident near Victoria Falls.
The Zimbabwean international played for Coventry City and Birmingham City, and had a short spell on loan with Huddersfield before signing for Sheffield United in 2001. He made 130 appearances for the Blades, scoring 30 goals.
Huddersfield Town back organ donation drive
As Huddersfield Town support a drive to get more people donating organs, Barbara Harpham from Heart Research UK has told Calendar that those signing up to the register must also tell their next of kin, to make sure their organs can be donated.
Advertisement
Huddersfield Town back organ donation drive
Huddersfield Town players Lee Novak, Anthony Gerrard, Alex Smithies, Scott Arfield and Sean Scannell have pledged to sign up the organ donor register after the club's second Support Organ Donation match. The club is encouraging more fans to join the register in the hope of saving lives.
They really must go on and sign on to the register, but the big thing is please tell your next of kin, because even though you have said that you are on the organ donor register, if they don't agree, the organ will not be taken, so please if anybody does that, make sure your relatives know.
– Barbara Harpham, Heart Research UK

If you want to join the organ donor register, click here or call the NHS Donor Line on 0300 123 23 23
Huddersfield Town back organ donation drive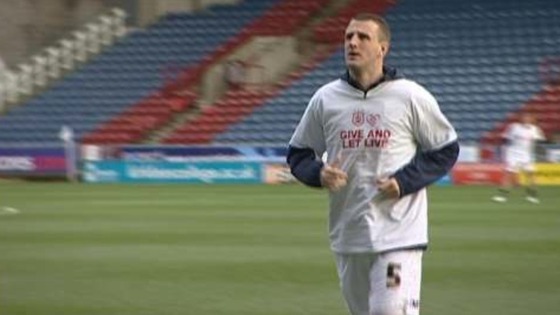 Huddersfield Town players are again supporting a drive for organ donation. The team yesterday pulled on "Give and Let Live" t-shirts to highlight the campaign. Several players have also signed up to the organ donor register.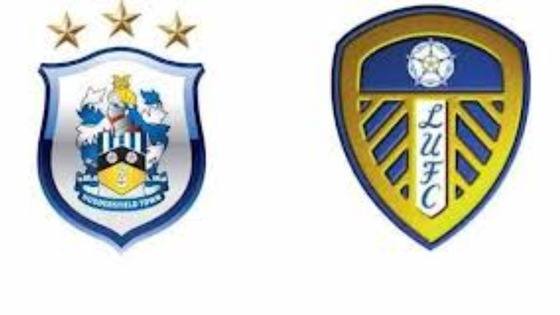 Huddersfield Town is assisting West Yorkshire Police with their enquiries into alleged anti-semitic chants directed at Leeds fans during Saturday's derby defeat at the John Smith's Stadium.
The Terriers have confirmed there were two separate complaints made to the club after their 4-2 defeat to Leeds and West Yorkshire Police confirmed they were investigating the claims, but nothing had been brought to their attention during the match.
Huddersfield communications manager David Sykes said: "We have had two separate complaints and are obviously taking the complaint very seriously.
"We will help West Yorkshire Police in any way we can with their enquiries in order to get to the bottom of the matter and we are also investigating the allegations thoroughly."
Calendar Sport
We have been speaking to Huddersfield manager Simon Grayson ahead of his side's clash with his former club Leeds United tomorrow.
Advertisement
Calendar Sport
We have spoken to Huddersfield Town player Adam Clayton about the derby clash with his former side Leeds United tomorrow.
There are warnings for fans travelling by train to tomorrow's West Yorkshire derby match between Huddersfield Town and Leeds United.
Around 500 fans are expected to travel to the game by train. British Transport Police officers will be on board trains to make sure there is no disruption.
Match days are a great day for football fans with an incredible atmosphere at train stations. Officers will be helping everyone to enjoy it, as well as helping to ensure everyone travels to and from the game safely.

We do not want to see any intimidating or anti-social behaviour from the minority who may be intent on spoiling the day for others and we are asking fans to keep this in mind when at stations and on trains and to moderate their language and behaviour.
– Inspector Pete Kooper, British Transport Police

Inspector Kooper continued:
We will be targeting known trouble makers who attach themselves to football, and will be operating a zero tolerance approach to any criminal or anti social behaviour committed by them. We will achieve this by having increased numbers of officers at stations and on the services, covert officers gathering intelligence and information throughout the month, and officers who will monitor CCTV to gather intelligence which will use to prosecute people.
– Inspector Pete Kooper, British Transport Police

He added:
We will have a positive arrest policy and anyone who thinks they can behave in such a way, and ruin law-abiding supporters and passenger's days out in the process, should know that we will seek football and rail travel banning orders against them. Such behaviour is not welcome on the railways or at football matches.

Saturday promises to be a great day for Huddersfield and Leeds fans and the most important thing is that fans enjoy the occasion and have a great day. BTP will help to ensure that this is the case and we will not allow the behaviour of a tiny minority to spoil it for everyone else.
– Inspector Pete Kooper, British Transport Police
Calendar Sport
Leeds United manager Neil Warnock talks to the Press ahead of Saturday's big Championship derby match against Huddersfield Town at the John Smith's Stadium. Warnock is a former Town manager, while the current Terriers' boss, Simon Grayson, was his predecessor at Elland Road.
Calendar Sport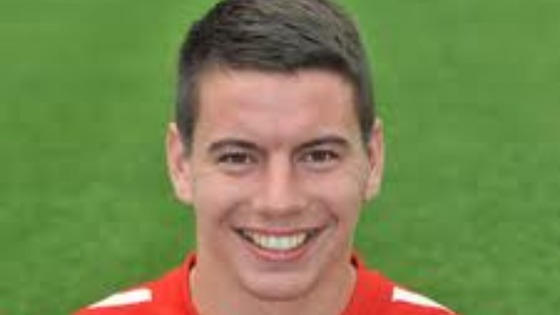 Huddersfield Town star Adam Hammill has escaped jail for a "despicable" drunken assault on two women paramedics. Hammill, 24, who is on loan to Huddersfield from Wolverhampton Wanderers, was sentenced to 12 weeks imprisonment suspended for 12 months at Liverpool Magistrates Court.
Hammill was arrested outside a bar in Liverpool. Paramedics were called after the former Liverpool FC youth player collapsed inside Moniques nightclub and was carried outside by security staff where ambulance staff Sky Armstrong and Tracy Northey came to his assistance.
But when they attempted to put him in a wheelchair, he became aggressive, lashing out with his hands and spitting blood. Hammill, who pleaded guilty to two counts of assault at an earlier hearing, also used foul language towards the women who called police to the scene, the court heard.
Hammill was also ordered to carry out 150 hours of unpaid work and pay £350 compensation to both his victims and pay £80 victim surcharge and £85 costs.
Load more updates
Back to top