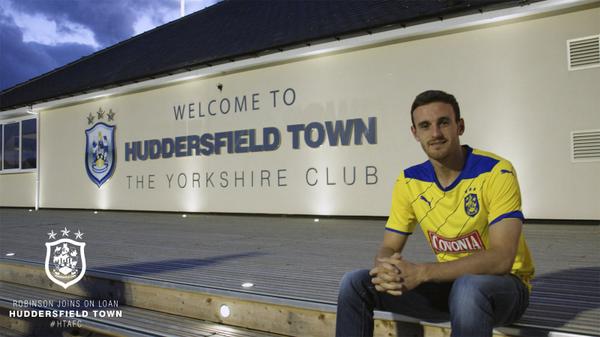 Advertisement
A row has erupted between Huddersfield Town and their women's team. Town have ended their "arm's-length" agreement with the ladies team
Read the full story ›
Former Huddersfield Town manager Mark Robins says he is "very disappointed" to have left the club.
In a statement released through the League Managers' Association he said he was proud to have led the team to safety in the last two seasons using academy players and a different style of football:
I am obviously very disappointed to have left Huddersfield Town Football Club. I am proud of my achievements with Huddersfield Town Football Club and I would like to take this opportunity to wish Dean Hoyle and the football club much success in the future. I am now positively looking forward to my next challenge.
– Mark Robins, former Huddersfield Town manager
Huddersfield Manager Mark Robins has left the club - after the first game of the season.
According to a statement from the club, Robin's contract has 'ended amicably and by mutual consent'.
Huddersfield Town says Mark Robins has left as manager of the club following Saturday's opening game of the season in which the Terriers lost 4-0 at home to Bournemouth.
Advertisement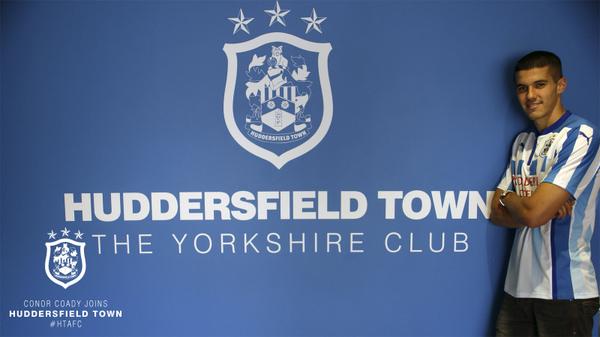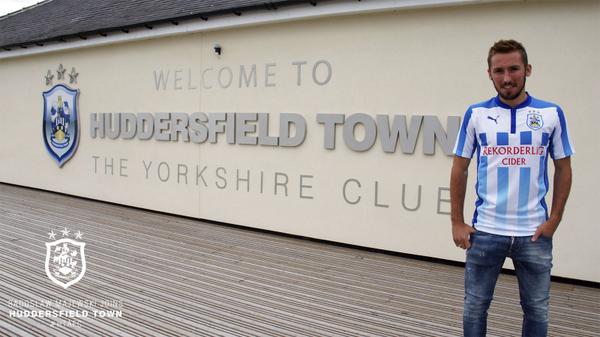 MR: "He is a top class Championship player, especially in the number 10 role, and we're delighted to bring him to the Club." #htafc (DN)
Huddersfield Town's fundraising partnership with Yorkshire Air Ambulance is to continue for another three years.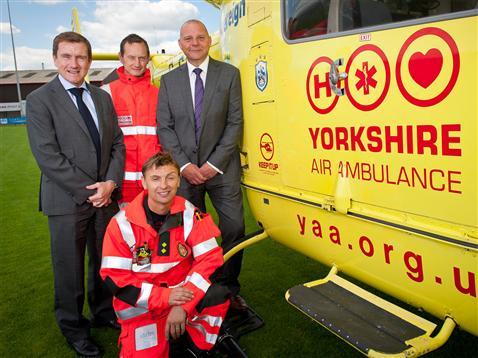 It was launched back in 2009 to help raise money for the charity and at the same time generate funds for Huddersfield Town's Youth Academy,
It was announced this year that the campaign had raised more than £1 million through a series of charity cycle rides covering hundreds of miles across the UK.
The most recent ride saw nearly 300 cyclists embark on the 'Chapman Trail' cycling the 250 miles back to Huddersfield's John Smith Stadium from Arsenal's Emirates Stadium in London.
Over the five 'Pedal for Pounds' rides, 635 different cyclists have taken part, covering a total of 1,250 miles and raising in excess of £700,000 to the 'Keep It Up' campaign.
We are absolutely delighted that HTAFC is looking to continue our partnership for at least another three years. When we launched the 'Keep It Up' campaign five years ago none of us quite knew just how successful it was going to be – so to be extending that to at least eight years is phenomenal. HTAFC staff and fans have very much become part of the YAA family over the years and we are looking forward to seeing what the next three years bring.
– Paul Gowland, YAA Director of Fundraising
Huddersfield Town has revealed that supporters have raised more than £1 million for Yorkshire Air Ambulance (YAA) and the club's youth academy over the past five years.
The Championship club launched its Keep It Up campaign in 2009. From every £1 raised, 50p goes to YAA and 50p to the Huddersfield Town Youth Academy.
Supporters have taken part in a series of fundraising events such as the recent Pedal For Pounds challenge, which saw 300 cyclists bike 250 miles from Arsenal's Emirates stadium to the John Smith stadium in Huddersfield.
Huddersfield Town chairman Dean Hoyle said: "Huddersfield Town is committed to making a difference to the local community and there is no better example of the club and its fans working together, alongside a charity with this goal than the Keep It Up campaign.
"The Yorkshire Air Ambulance provides a vital service across our county and I'm delighted to report that the money generated for the charity through Keep It Up has funded every life-saving flight the YAA has undertaken in a Huddersfield postcode since we launched this partnership in 2009.
"Keep It Up has also been of huge financial benefit to our academy, the success of which is very important to the long-term sustainability of the club."
YAA needs to raise £3.6 million a year to keep both of its helicopters running.
YAA director of fundraising Paul Gowland said: "Five years ago we could never have predicted just how successful this partnership was going to be. It was new territory for both us and Huddersfield Town who have been fantastic at driving the campaign.
"However, the success of it has been down to the fans getting behind Keep It Up and showing their support. Their passion and dedication to the campaign over the last five years is amazing and they should all be commended. We cannot thank them and the club enough."
Load more updates