Sir Patrick Stewart has announced he will step down as Chancellor of the University of Huddersfield.
The actor, born in Mirfield, has held the position at the institution for 12 years.
He regularly presided over events such as graduation ceremonies, often leading processions through the streets, wearing his Chancellor's robes. He also met large numbers of students and staff and acted as an overseas ambassador for the University of Huddersfield during his travels and on official visits to destinations, such as Hong Kong and China.
It is expected that Sir Patrick will step down as Chancellor after this summer's graduation ceremonies, but as yet there is no news of a successor.
I am extremely proud of the University of Huddersfield and all it has achieved. Although I am standing down from my role as Chancellor you can be sure I will still be taking every opportunity to talk about the University and I look forward to continuing to meet Huddersfield graduates around the world.
– Sir Patrick Stewart
Police are appealing for a woman to come forward who may have vital information over a fatal crash in Honley.
Officers believe the woman, who was driving a pale green Renault, may have seen the white Renault Laguna moments before it collided with a wall in Northgate at about 3.25pm on February 14.
A 28-year-old Andrew Bessell, from Huddersfield, was taken to hospital but later died.
"We would like to speak to the driver of this car as we believe she may have vital information about the circumstances of this collision. It is possible she may have also had a child in the rear of the vehicle.

"A man has lost his life as a result of what happened, so we are keen for her to come forward and tell us what she saw."
– Sergeant Carole Greaves, Major Collision Enquiry Team
Advertisement
The A640 New Hey Road in Huddersfield is closed in both directions following a building fire between B6114 and Pole Gate Branch.
The road has been closed since the early hours. It is not yet known when the road will re-open. Traffic is being affected between Huddersfield and Denshaw.
Police in Huddersfield have arrested a 31-year-old man on suspicion of firearms offences following an armed seige lasting almost four hours.
Officers were called shortly after 1pm today and armed police were called in for support.
According to the police, he claimed to be in possession of a firearm and explosive devices and threatened to harm himself.
At 5.08pm the man left the property and was arrested by police.
The safety of the public is our top priority and it was necessary to close some roads in the area while the incident was ongoing. We are now pleased to have resolved this incident without any harm coming to anyone and I would like to thank local residents for their patience and support while we worked to bring this situation to a peaceful and safe resolution.
– Chief Inspector Jonathan Blackwell
Police remain at the scene of an armed siege in Huddersfield.
Armed officers were called due to "threats" made by a man on Hall Cross Grove near Lowerhouses.
Police are currently in the #Lowerhouses area of #Huddersfield following concern for the safety of a local man on Hall Cross Grove.....
Chief Insp Jonathan Blackwell: Due to the threats, armed officers are at the scene. Hall Cross Grove likely to be closed for some time.
Chief Insp Blackwell: Believe there's only one man involved in the incident and we are continuing to work to secure his safety. #Lowerhouses
Advertisement
@examiner People are being told to stay in their houses/gardens, there are 7 or so armed officers gathered near me and more near the scene
Police say they are concerned for the safety of a man in Huddersfield.
Officers were called to a house on Hall Cross Grove in Lowerhouses.
They say that due to the nature of the incident, armed police were called in as support.
The road will be closed for the foreseeable future.
A giant inflatable banana has been stolen from a display by Fairtrade campaigners in Huddersfield.
The bizarre theft took place in Honley on Tuesday. The banana was tied to a yellow Tour de France bike.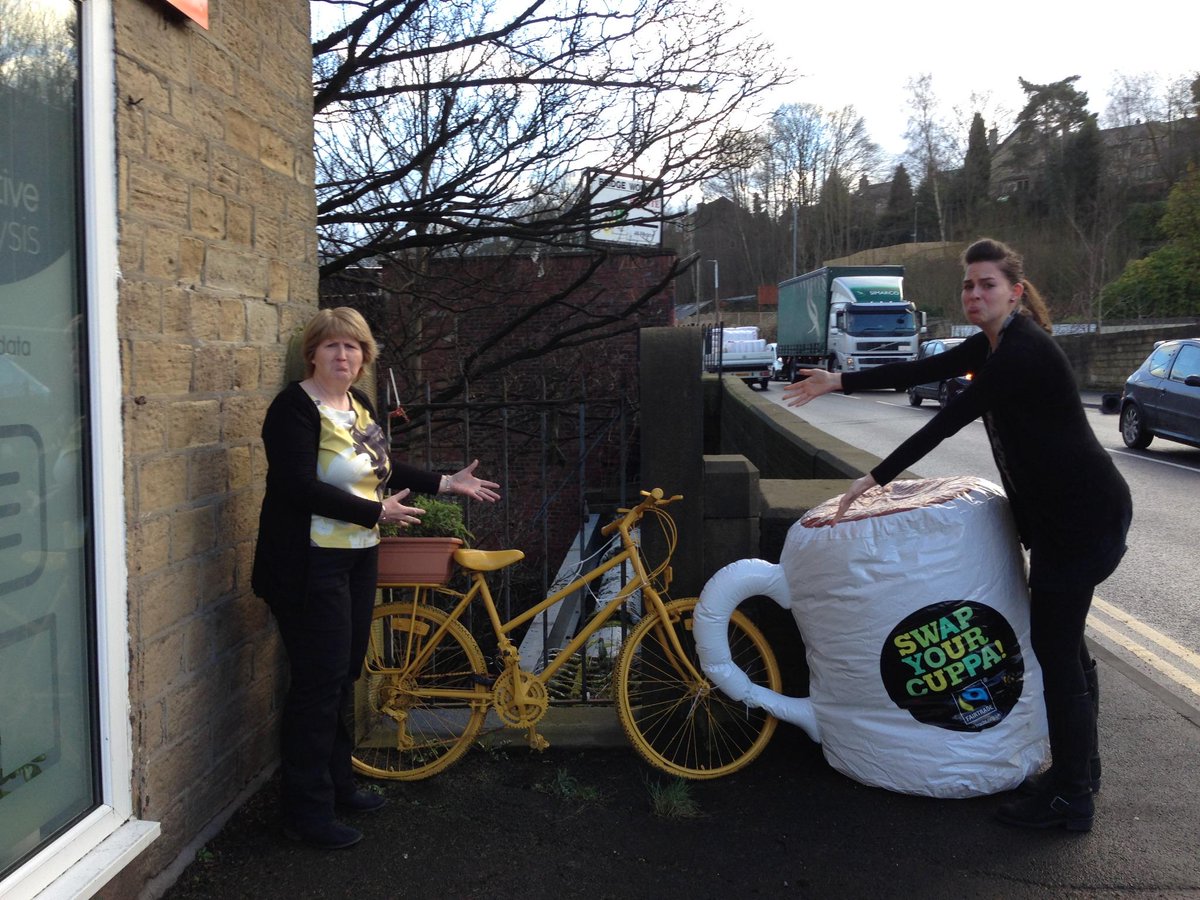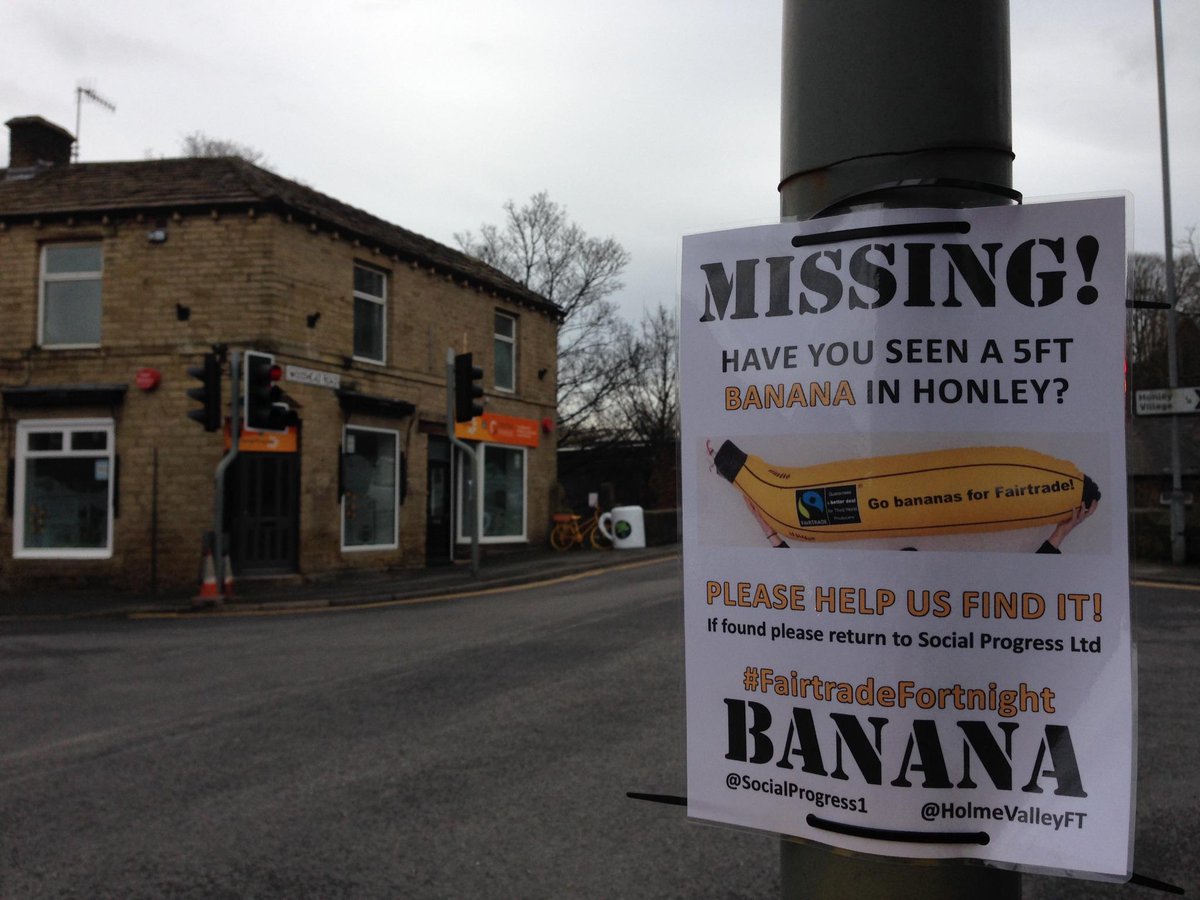 The Slaithwaite Moonraking Festival is celebrating its 30th anniversary, with the finale of the week long event being this evening's lantern parade.
The festival, which has been going for more than 30 years, takes place in the village of Slaithwaite, near Huddersfield, every two years and has grown into an exciting celebration of creativity, crafts and storytelling.
At its heart is a week of lantern making workshops, where people of all ages create willow lanterns of all shapes and sizes. This is interwoven with storytelling, music workshops and performances building to the finale day.
The parade starts at 6pm. For more information click here and for a taste of what is in store - this was the last parade in 2013.
Load more updates