An aspiring dancer whose career was cut short after she was glassed in the face says her life has been 'changed forever' by the attack.
Read the full story ›
Detectives investigating death at the Sikh Temple in Huddersfield yesterday have confirmed the identity of the woman as 41-year-old Harjinder Kaur Sidhu from Huddersfield.
Enquiries are ongoing to determine the circumstances of the incident.
A 48-year-old man remains on police bail.
Advertisement
A man has been arrested on suspicion of manslaughter following the death of a 46-year-old woman inside a Sikh temple in Huddersfield this afternoon.
Police say they were called to the temple on Prospect Street in Spring Wood around 1.11pm following reports of an altercation between two women aged 70 years and 46 years.
It is believed that following the incident, the 46-year-old woman made off and was detained by a man inside the temple. She became unwell and was treated by paramedics before she was pronounced dead.
A 48-year-old man has been arrested on suspicion of manslaughter.
The 70-year-old woman was taken to Huddersfield Royal Infirmary with minor injuries.
A police car has been involved in a collision with another vehicle in Huddersfield.
Two police officers became trapped in their vehicle following the crash with a red Volkswagen Polo at 1pm.
The crash happened in Long Lane, Dalton, at the junction with Grand Cross Road.
The driver of the Volkswagen was also trapped in the vehicle.
Police have closed a number of roads in the area to allow emergency services on the scene.
The extent of the occupants injuries are unknown at this time.
A police officer who is due to retire after 30 years of service marked one of his last operational shifts by going on patrol with his daughter.
The one-off partnership on a late turn shift in Huddersfield came after PC Charlotte Saville, of Huddersfield Neighbourhood Policing Team, asked if her father Safer Schools Officer PC Jeremy (Jem) Saville could work a shift with her before he retires.
As a child my father would come into my school and give talks and presentations, that could be a bit embarrassing, but now to have actually worked alongside him both as serving officers is great and is an experience I will not forget."
– PC Charlotte Saville, West Yorkshire Police
The Duke of York has taken centre stage today at Huddersfield University as he was officially installed as the new Chancellor.
He takes on the starring role from from Hollywood actor Sir Patrick Stewart who has been Chancellor since 2004.
Prince Andrew decided to say his thanks and farewells to the Star Trek actor in the only way a trekkie would understand.
Advertisement
The Duke of York has been installed today as the new Chancellor of the University of Huddersfield.
He received an honorary doctorate during the ceremony and his predecessor Sir Patrick Stewart was also honoured.
The Duke of York will be installed today as the new Chancellor of the University of Huddersfield.
During the ceremony, Prince Andrew will receive an honorary doctorate, while his predecessor, Sir Patrick Stewart, will also be honoured.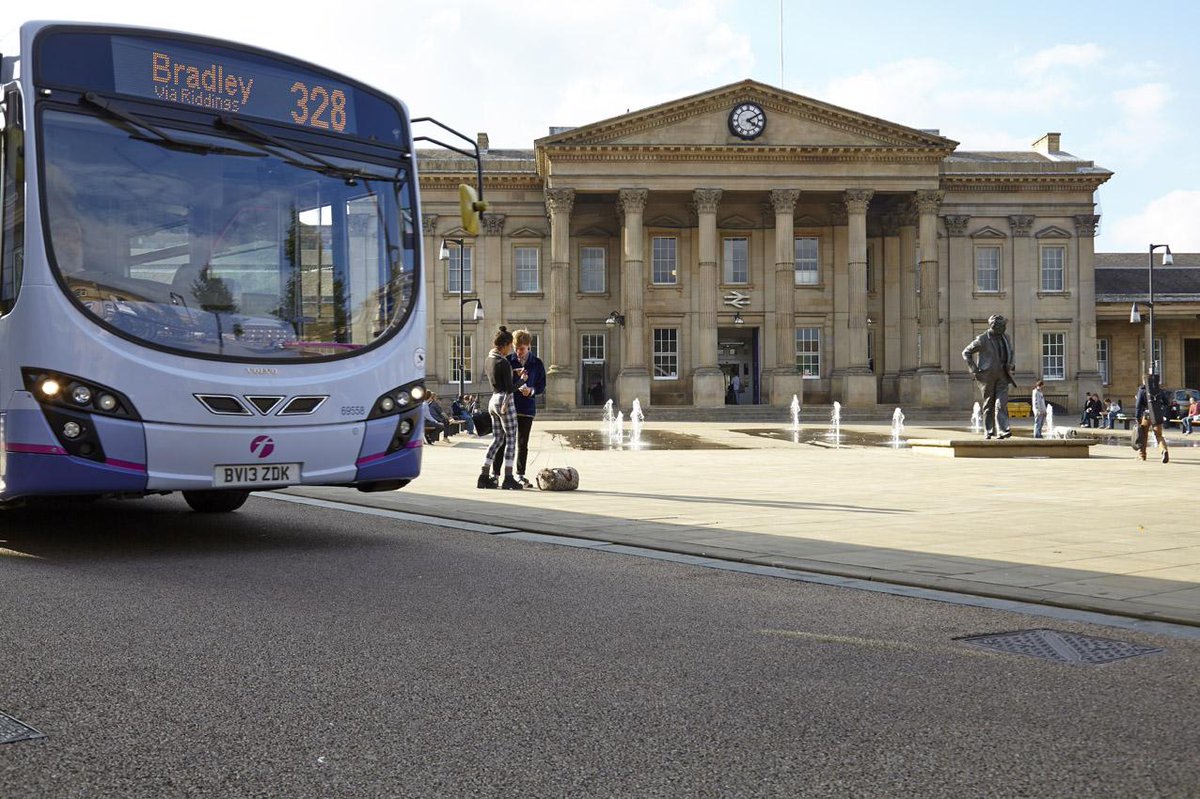 A woman who was robbed in her own home has been left "very distressed" but unhurt according to police.
At around 3.45pm on 6 July, four or five me knocked at her door on West Avenue in Huddersfield and pushed their way into the home. One man stayed with the 46-year-old while others searched upstairs. They forced her to give them jewellery and then left.
The suspects were described as white, with one described as in his twenties, about 5ft 9ins tall and of medium build.
It is believed they may have left the scene in a white Transit van which had red writing on the side.
Anyone with any information is asked to contact police.
Load more updates