The A640 New Hey Road in Huddersfield is closed in both directions following a building fire between B6114 and Pole Gate Branch.
The road has been closed since the early hours. It is not yet known when the road will re-open. Traffic is being affected between Huddersfield and Denshaw.
Police in Huddersfield have arrested a 31-year-old man on suspicion of firearms offences following an armed seige lasting almost four hours.
Officers were called shortly after 1pm today and armed police were called in for support.
According to the police, he claimed to be in possession of a firearm and explosive devices and threatened to harm himself.
At 5.08pm the man left the property and was arrested by police.
The safety of the public is our top priority and it was necessary to close some roads in the area while the incident was ongoing. We are now pleased to have resolved this incident without any harm coming to anyone and I would like to thank local residents for their patience and support while we worked to bring this situation to a peaceful and safe resolution.
– Chief Inspector Jonathan Blackwell
Advertisement
Police remain at the scene of an armed siege in Huddersfield.
Armed officers were called due to "threats" made by a man on Hall Cross Grove near Lowerhouses.
Police are currently in the #Lowerhouses area of #Huddersfield following concern for the safety of a local man on Hall Cross Grove.....
Chief Insp Jonathan Blackwell: Due to the threats, armed officers are at the scene. Hall Cross Grove likely to be closed for some time.
Chief Insp Blackwell: Believe there's only one man involved in the incident and we are continuing to work to secure his safety. #Lowerhouses
@examiner People are being told to stay in their houses/gardens, there are 7 or so armed officers gathered near me and more near the scene
Police say they are concerned for the safety of a man in Huddersfield.
Officers were called to a house on Hall Cross Grove in Lowerhouses.
They say that due to the nature of the incident, armed police were called in as support.
The road will be closed for the foreseeable future.
Advertisement
A giant inflatable banana has been stolen from a display by Fairtrade campaigners in Huddersfield.
The bizarre theft took place in Honley on Tuesday. The banana was tied to a yellow Tour de France bike.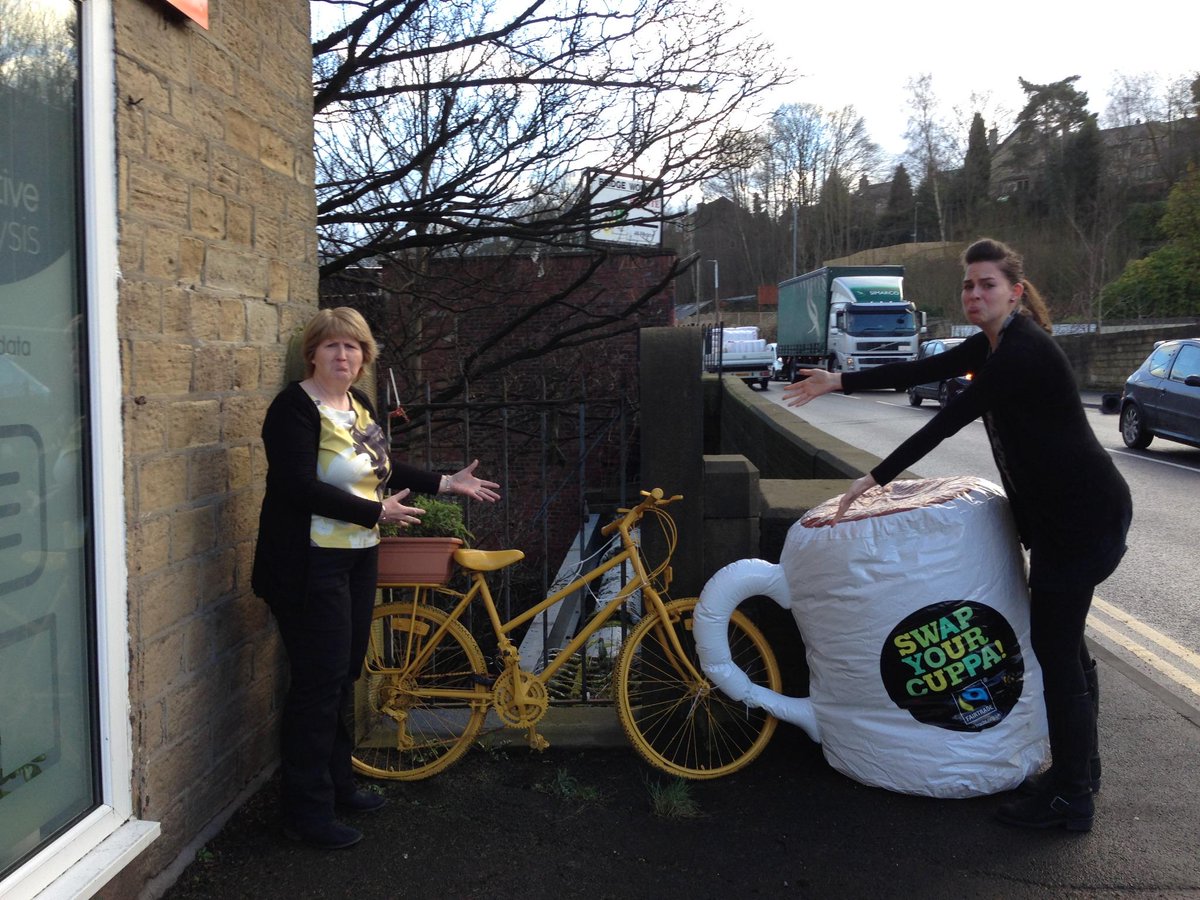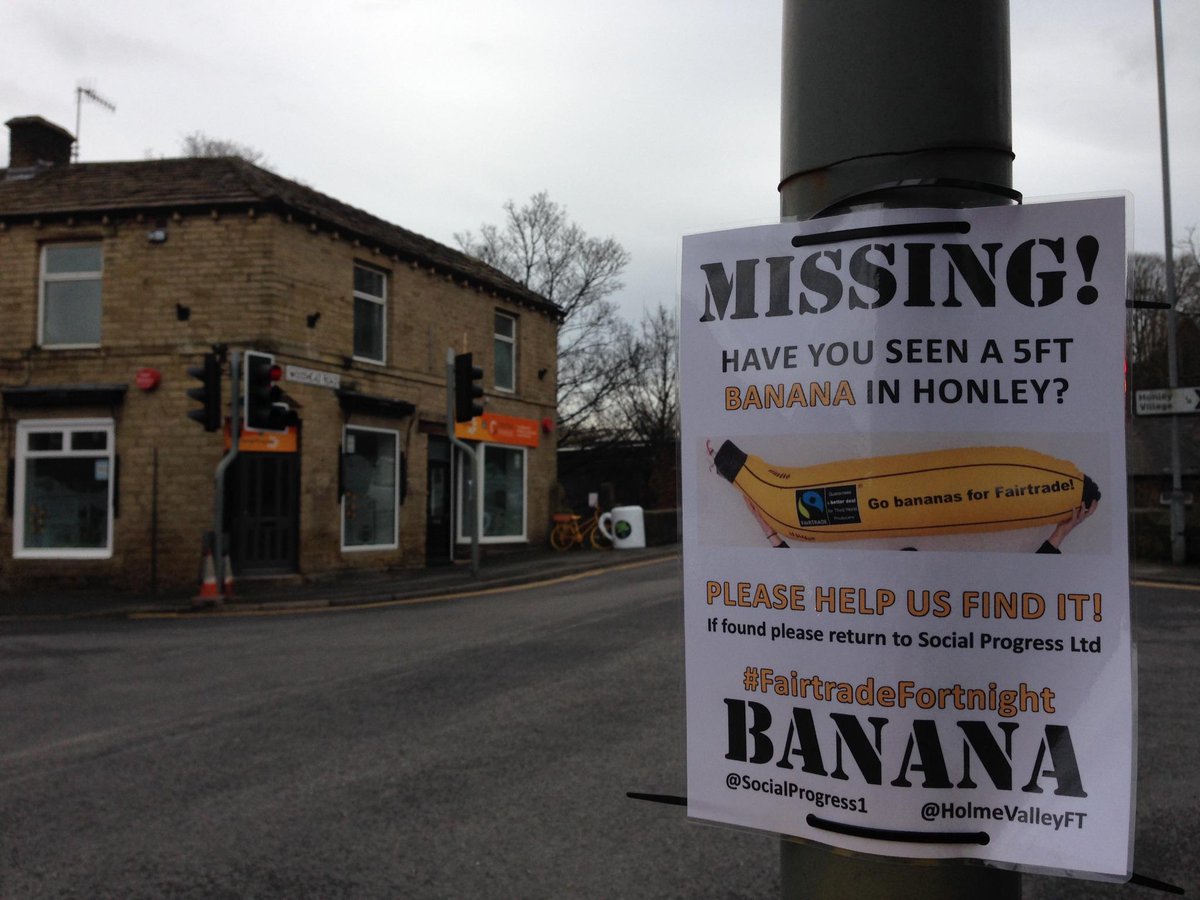 The Slaithwaite Moonraking Festival is celebrating its 30th anniversary, with the finale of the week long event being this evening's lantern parade.
The festival, which has been going for more than 30 years, takes place in the village of Slaithwaite, near Huddersfield, every two years and has grown into an exciting celebration of creativity, crafts and storytelling.
At its heart is a week of lantern making workshops, where people of all ages create willow lanterns of all shapes and sizes. This is interwoven with storytelling, music workshops and performances building to the finale day.
The parade starts at 6pm. For more information click here and for a taste of what is in store - this was the last parade in 2013.
A man wanted over a house fire which killed eight people has been arrested in Pakistan after a 13 year global man hunt
Read the full story ›
A man wanted for the murders of eight people in Huddersfield has been arrested abroad.
Five children and three adults, all members of the Chisti family, died in the house fire in Birkby in 2002. Plans are underway to bring 32-year-old Shahid Mohammed back to the UK.
Police believed he had been in Pakistan.
He was initially arrested in 2002 in connection with the fire but failed to answer bail and police have been been searching for him since.
West Yorkshire Police described the investigation as the biggest multiple murder inquiry in the county for 30 years.
Watch: Family's emotional appeal for information over fire suspect
[This] has clearly been a major and long running enquiry and I thank residents who have come forward with information over the years for their support. We remain utterly focussed on working with the UK Foreign Office and authorities in the nation in which the 32-year-old is currently being held to bring him back to the UK to be put before a court.
– Detective Superintendent Lisa Griffin, WYP
The fire killed Nafeesa Aziz, 35, and her daughters Tayyaba Bootall, three, Rabiah Bootall, 10, Ateeqa Nawaz, five, Aneesa Nawaz, two, and Najeebah Nawaz, six months. Miss Aziz's brother, Mohammed Ateeq-ur-Rehman, 18, also died in the fire, and their mother, Zaib-un-Nisa, 54, died a week later in hospital.
In July 2003, three Huddersfield men - Shaied Iqbal, Shakiel Shazad Amir and Nazar Hussain - were convicted for their part in the crime.
Load more updates