The British Geological survey say they are investigating after social media reports of tremors in Grantham and parts of Lincolnshire.
British Geological Survey say they are investigating size and epicentre of earthquake after tremors felt in parts of Lincolnshire
Advertisement
Unions representing the region's steel workers have today launched a campaign urging the government to "Stand up for Steel" and safeguard the livelihoods of thousands of local families.
There's uncertainty at the moment for more than 4 and a half thousand people employed at Scunthorpe's Tata Steel works because it's been put up for sale by the firm.
But unions say Ministers need to do more to back one of the region's most important industries at a critical time in its history.
Jon Hill reports:
Young Muslims from Yorkshire will be hosted at the Houses of Parliament by Lord Ahmad of Wimbledon, to mark their contribution to charitable causes and volunteering in the British society.
They, along with Muslims from across the country contributed to a total of £340,000 raised for various charities such as British Red Cross, Humanity First, Macmillan Cancer Support as part of an event called 'Mercy for Mankind'
Charity work is a large part of Islam and it's important for our youth to give back to the society in which they live.

Recent events have placed the spotlight on young Muslims and their role in British society. AMYA has shown that not only are young Muslims proud of their country, they go out of their way to make sure they do their bit to contribute.
– Kamal Aftab, Regional Youth leader Yorkshire
All this week on Calendar we are looking ahead to the Rugby World Cup which will be staged right here in England in the autumn.
Tonight we are looking at the community game in our region. Chris Dawkes has been to three local clubs to see the work they are doing:
Advertisement
They were once two separate groups but last year they pleased fans all over the world by uniting.
After a sell out tour that ended in the region last year, supergroup McBusted will soon be back at the Leeds and Sheffield Arenas this coming March and it's all eighties inspired... or so we thought.
Daniel Harris reports:
The Brownlee brothers are no strangers to the odd triathlon, but it would seem a heavy outburst of snow is enough to stop the pair in their tracks.
Either that, or they're making moves for snow-cycling to become a winter olympic sport.
We'll let you decide.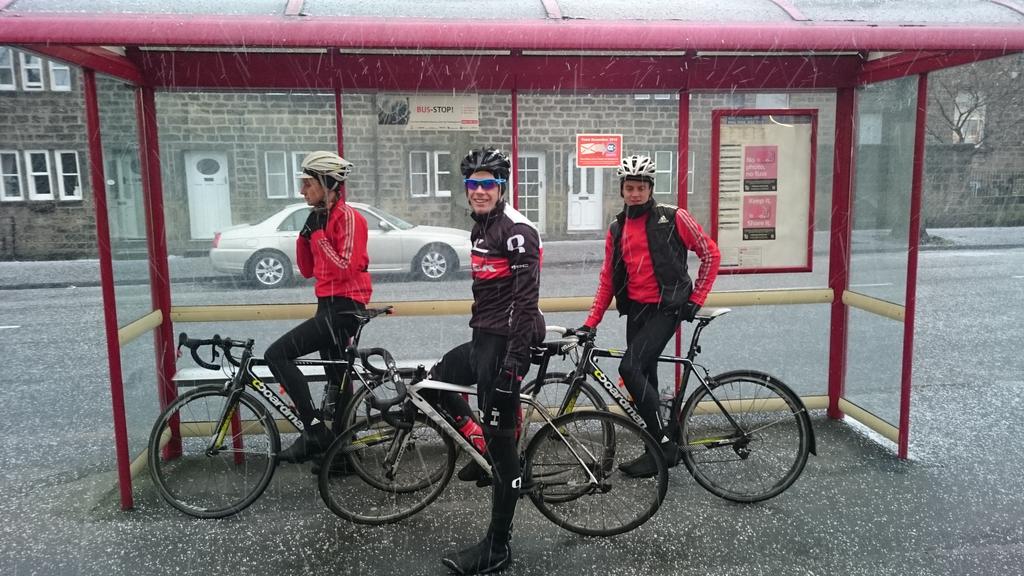 Tesco stores across Yorkshire are among 43 nationwide that the retailer has confirmed will close.
Doncaster (Superstore)
Crossgates (Metro)
Mexborough (Metro)
Woodseats (Metro)
Sheffield Manor (Express)
In addition, a Tesco Express store at Raymouth Lane, Worksop will close.
Load more updates