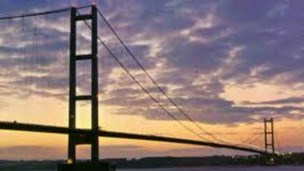 Local tax-payers will have a greater say over the running of the Humber Bridge.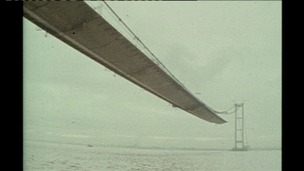 Today marks the 40th anniversary of work beginning on the Humber Bridge.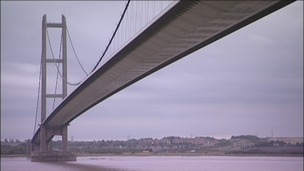 The amount it will cost you to go on the Humber Bridge is now lower
Live updates
The world's longest string of beads has being strung across the Humber Bridge.
The 6.5 mile piece of jewellery was created to raise money for the "Little Heroes" children's cancer charity.
130,000 more vehicles have crossed the Humber Bridge since April when toll charges were reduced. Between 1st April and 5th August there was a 6% increase in traffic compared to the same period last year.
Advertisement
At the time it was opened in 1981 the Humber Bridge was the longest single span suspension bridge in the world.
It may not be able to lay claim to that title these days, but it's still a breathtaking feat of engineering. There've been rows over tolls and its cost ever since it was constructed - but how many can remember the building work which actually started 40 years ago this month.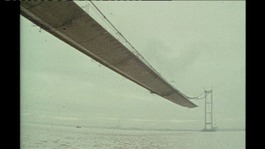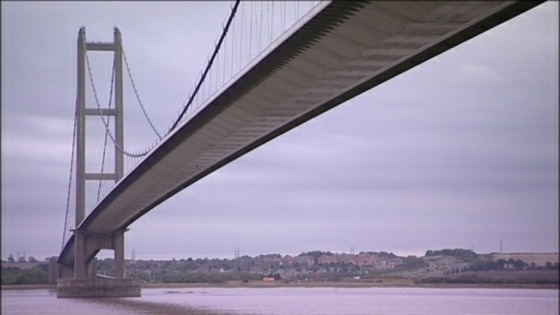 There has been a big increase in the number of people using the Humber Bridge after tolls came down earlier this year.
More than 43,000 extra drivers drove across the bridge last month compared to in April 2011.
Humber Bridge Tolls
Sam Burton, 22, who lives on the south bank of the Humber has been looking for a job for over a year. But thanks to the reduced Humber Bridge toll, he's now taken a job in Beverley. he's been talking to Calendar's Adam Fowler.
Advertisement
Humber Bridge Tolls
The Transport Secretary Justine Greening has visited the Humber Bridge to mark the halving of the toll motorists must pay to cross it. It's claimed the cut will provide a £250m boost to the local economy. It now costs one pound fifty for cars to make a one way trip over the bridge
The Transport Secretary, Justine Greening, visited the the Humber Bridge on the day £150m debt was officially written off for the famous landmark allowing tolls to be slashed from £3 a car to £1.50. It's hoped the reduced toll will help the economic recovery of the surrounding area.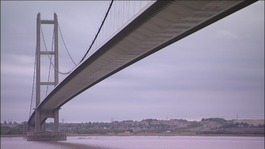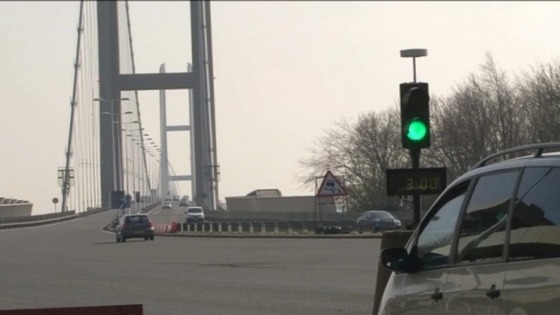 From midnight tonight, the cost of crossing the Humber Bridge will be cheaper for drivers, and in some cases free.
It comes after the Government agreed to halve the 330-million pound bridge debt. It means a one-way car journey across will be one pound fifty, and motorcycles will pay nothing.
Load more updates
Back to top