A thief searched the pockets of a partially sighted man who had a white cane before stealing £200 in an incident in Hull.
The 55-year-old victim, who was also wearing a high-visibility jacket, had just visited a cash machine when he was approached by the woman at the junction of Midland Street and Anlaby Road when the woman approached him.
She asked him for money, but when he refused she rummaged through his pockets and took the cash before escaping.
The woman was believed to be wearing dark trousers and a black coat with a white top underneath and was on a pedal cycle. The incident happened on the afternoon of May 3.
Detective Chief Inspector Darren Webb said: "It would appear that the offender targeted the victim after seeing him use the cash machine. It is despicable that anyone could commit such a crime and target a partially sighted person in this way."
Humberside Police are appealing for witnesses after a woman suffered life threatening injuries in a collision in North Lincolnshire.
The collision happened on Walcot Road, Walcot, near Alkborough yesterday afternoon when her blue Ford Fiesta which was travelling from Burton Upon Stather towards Alkborough left the road and collided with a tree.
The 80-year-old woman was taken by ambulance to Hull Royal Infirmary where she currently remains in a life threatening condition.
Police investigating the circumstances of the collision would like to hear from anyone who witnessed the incident or the movements of the vehicle prior to the collision.
Advertisement
Police are continuing to appeal for help to trace missing Hull man Steven Bannister.
Mr Bannister, 64, of Ellesmere Avenue, left his home at around 1.30pm last Friday and has not been seen since.
Humberside Police, who say his disappearance is out of character, believe Mr Bannister may be in Scarborough.
Anyone with information should call 101.
Humberside Police are asking for help to find a pensioner who has gone missing. 80-year-old Roy Ingleby was last seen in Pocklington this morning at 8am. Officers are asking anyone who has seen him, or who might know where he is, to get in touch.
Humberside Police is recruiting 18 new full time Police Community Support Officers.
The force says the new PCSOs will be at the forefront of tackling issues such as anti-social behaviour and improving the quality of life for victims of crime.
Three motorbikes were among more than £13,000 of valuables stolen from a garage in Grimsby.
A bicycle and power tools were also taken after thieves removed part of the roof from the property on Malcolm Road sometime between 10.30pm yesterday and 5.45am today.
The three motorbikes were a red Honda CRF450, a red Honda CR250R motorbike and a red and white Montesa 250.
Humberside Police believe it is likely to have been a targeted incident.
Anyone with information should call the force on 101.
Advertisement
Police are appealing for help to find a 13-year-old boy who has gone missing in Scunthorpe. Stevie Johns is described as being "particularly vulnerable" and officers say they "using a large amount of resources" to try to find him.
Stevie was last seen on Sunday when he visited family members in Scunthorpe, but failed to return to his temporary home in Brigg that evening.
Stevie is described as 5ft 2" tall, blue eyes, short spikey mousey blonde hair and was last seen wearing grey and blue tracksuit bottoms, a Nike grey hoody and blue trainers.
Humberside Police say it is possible Stevie could still be in the Scunthorpe area.
If Stevie would like to speak to someone, there is a runaway charity helpline he can call or text 116000, it is free, 24/7 and confidential. They will listen, offer support and not judge or tell you what to do.
– Humberside Police
A 21-year-old Hull man has been arrested on suspicion of conspiracy to murder in connection with a shooting at the St Andrew's Quay branch of McDonalds in Hull on 2nd January.
He has since been bailed to a date in April pending further enquiries.
Anyone with information about the incident, who has not yet spoken to officers, is asked to contact Humberside Police.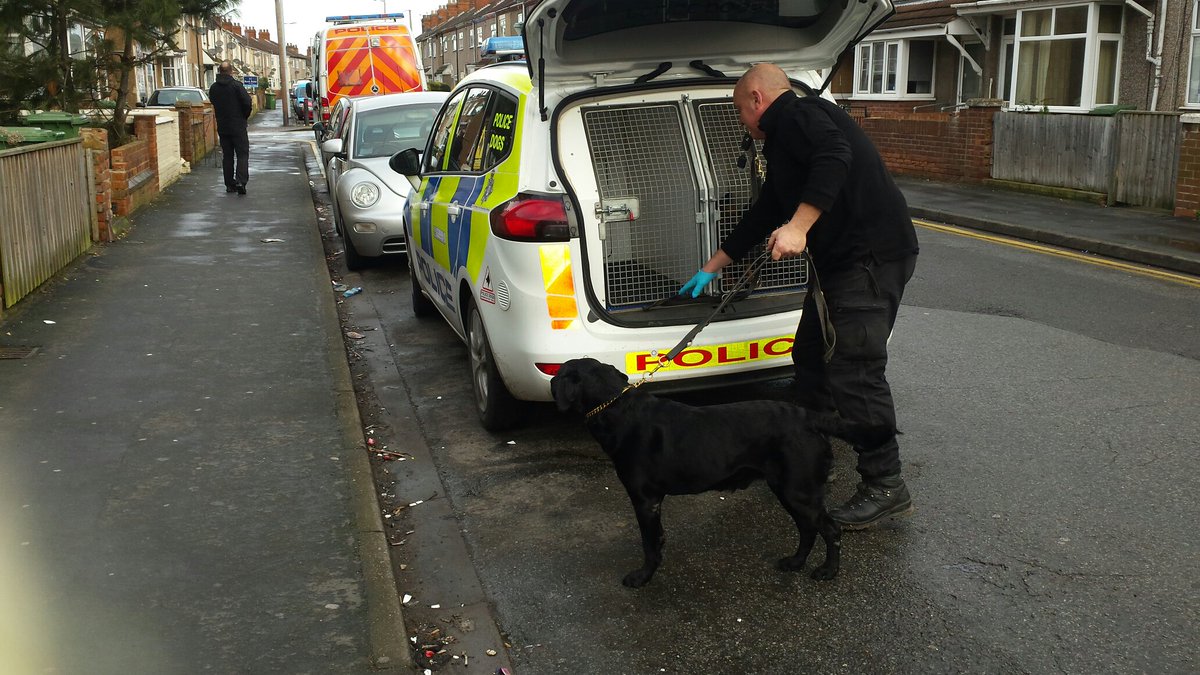 Humberside Police have brought in extra officers and staff to carry out raids across the area to tackle drug dealing and organised crime. Operation Impact aims to send a strong message that organised crime will not be tolerated in the Humber.
Organised crime groups without doubt cause harm to the community and for this reason tackling them is a force priority.

During Operation Impact the force and the wider community safety partnership will be coming together in making a difference. Dismantling their operations, disrupting offending, arresting offenders and letting the community know that we are taking positive action to make Humberside safer.
– Chief Superintendent Scott Young
A taxi driver is sought after the vehicle he was driving was in collision with a seven-year-old child in Grimsby.
The seven-year-old was with parents waiting to cross at the junction of Sutcliffe Avenue and Winchester Avenue at around 8:45 am on Friday January 22 when a white vehicle with a yellow badge clipped the boy's leg as he ventured briefly into the road.
The boy sustained a broken leg and was taken to Diana Princess of Wales hospital for treatment by the taxi driver.
The driver did not leave his details and police are now keen to trace him. He was driving a white vehicle with a yellow badge on the side and he had dark curly hair and facial hair.
Load more updates