Police are appealing for help to find a 13-year-old boy who has gone missing in Scunthorpe. Stevie Johns is described as being "particularly vulnerable" and officers say they "using a large amount of resources" to try to find him.
Stevie was last seen on Sunday when he visited family members in Scunthorpe, but failed to return to his temporary home in Brigg that evening.
Stevie is described as 5ft 2" tall, blue eyes, short spikey mousey blonde hair and was last seen wearing grey and blue tracksuit bottoms, a Nike grey hoody and blue trainers.
Humberside Police say it is possible Stevie could still be in the Scunthorpe area.
If Stevie would like to speak to someone, there is a runaway charity helpline he can call or text 116000, it is free, 24/7 and confidential. They will listen, offer support and not judge or tell you what to do.
– Humberside Police
A 21-year-old Hull man has been arrested on suspicion of conspiracy to murder in connection with a shooting at the St Andrew's Quay branch of McDonalds in Hull on 2nd January.
He has since been bailed to a date in April pending further enquiries.
Anyone with information about the incident, who has not yet spoken to officers, is asked to contact Humberside Police.
Advertisement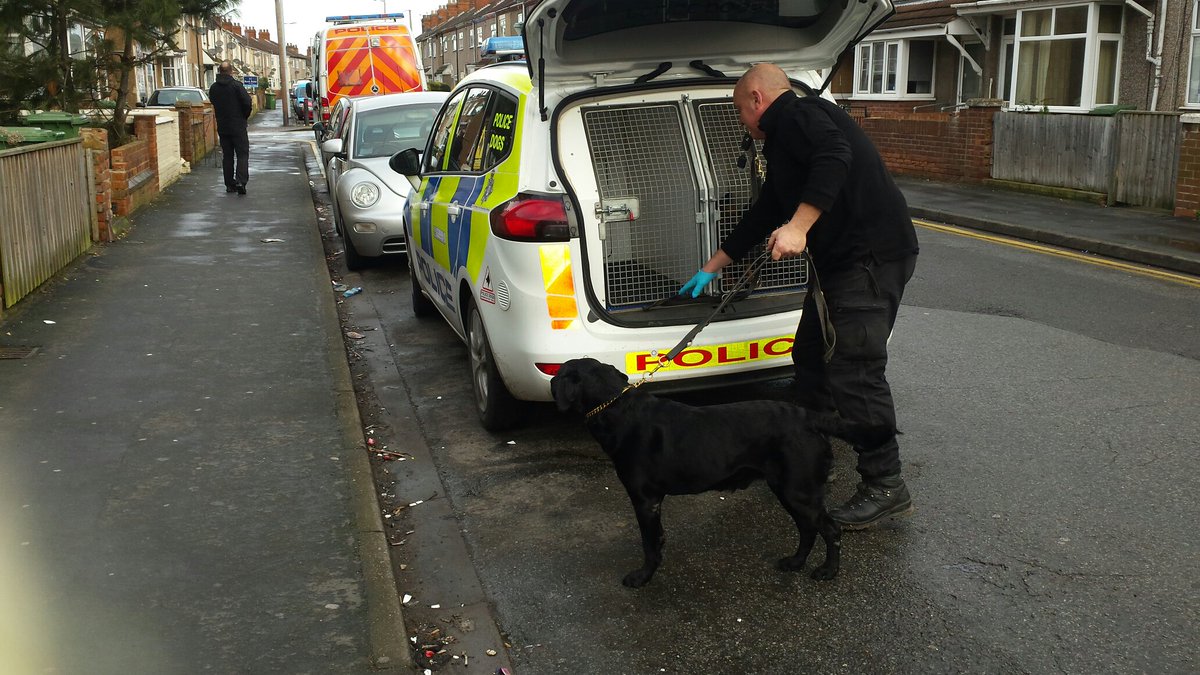 Humberside Police have brought in extra officers and staff to carry out raids across the area to tackle drug dealing and organised crime. Operation Impact aims to send a strong message that organised crime will not be tolerated in the Humber.
Organised crime groups without doubt cause harm to the community and for this reason tackling them is a force priority.

During Operation Impact the force and the wider community safety partnership will be coming together in making a difference. Dismantling their operations, disrupting offending, arresting offenders and letting the community know that we are taking positive action to make Humberside safer.
– Chief Superintendent Scott Young
A taxi driver is sought after the vehicle he was driving was in collision with a seven-year-old child in Grimsby.
The seven-year-old was with parents waiting to cross at the junction of Sutcliffe Avenue and Winchester Avenue at around 8:45 am on Friday January 22 when a white vehicle with a yellow badge clipped the boy's leg as he ventured briefly into the road.
The boy sustained a broken leg and was taken to Diana Princess of Wales hospital for treatment by the taxi driver.
The driver did not leave his details and police are now keen to trace him. He was driving a white vehicle with a yellow badge on the side and he had dark curly hair and facial hair.
Police are appealing for witnesses after a four-year-old child was hit by a cyclist in Grimsby.
The little boy was walking through the Chantry Lane underpass with a relative when the cyclist collided with him, causing him to fall over.
The child was left with cuts and bruises to his face. A passing member of the public called out to the cyclist to stop but he did not.
The cyclist is described as a white man, wearing a dark hat and a thigh length visibility jacket with dark grey jogging bottoms.
Humberside Police would like to speak to the cyclist and anyone who witnessed the incident.
Detectives investigating a shooting outside a McDonald's in Hull say one of their suspects could be armed and should be considered dangerous
Read the full story ›
Advertisement
Humberside Police are warning people to be on their guard against cyber crimes after it was revealed victims in the region were conned out of nearly £18,000 online between July and September this year.
The majority of victims fell for bogus computer software tech support calls with people claiming to be from big name companies saying they need credit card details in order to validate software.
Police warn that sex offenders in our region are posing as modelling agents to convince young girls online they could have a catwalk career.
Read the full story ›
Humberside Police have issued a warning after two young girls were approached by a man in Cleethorpes who asked them to go with him to a shop to buy sweets.
Both incidents are said to have happened in the resort's Lovett Street.
Neither girl was harmed, but parents and children are being urged to be on their guard.
The first happened at around noon on Sunday, November 15 and the seven-year-old girl refused.
The man left the area in the direction of Harrington Street after someone came out of a nearby house.
The following day at around 5.15pm, a man approached a 10-year-old girl, who ran away. He then left in the direction of Harrington Street.
In both cases, the suspect is said to be white, of slim build, 5ft 8" to 5ft 10" tall and aged 35 to 50.
He wore a black hooded top with three white stripes down the arms.
Humberside Police are asking parents to help keep their children safe by ensuring they know:
Never accept gifts from strangers
Don't be afraid to say no and run away
Avoid being on your own. Try to stay with a group of friends wherever possible
If you're concerned, find a trusted adult and tell them
Anyone with information about either incident - or private individuals with CCTV - are asked to call police.
Concern is growing for a Hull man who went missing whilst on a day out with his wife and step son in the city.
Barry Shelton, 76, who has dementia, was last seen by his family in the Moderation Pub, South Street, at around 3.40pm today.
It is believed he left the pub and walked along South Street, into Paragon Street, heading towards Ferensway.
He is described as white, 5ft 2ins tall, with dark grey hair. He wore a black leather jacket, a red and blue jumper, grey jogging bottoms and tan slip-on shoes.
Load more updates