A 20-year-old man has died after the car he was driving hit a tree in Scunthorpe.
Ryan Bolt, of York Road, Scunthorpe, was travelling towards Kirton Lindsey on Kirton Road, Scotter, when the accident happened at around 4pm on Tuesday.
Humberside Police want to speak to witnesses. Call 101.
Holy Trinity Church is offering a free performance space to musicians, artists and groups in the run up to next year's Hull City of Culture.
The space is aimed at acoustic performers and offers artists a chance to hone their skills in front of an audience.
The 700-year-old church has already hosted various events including the annual Hull Real Ale and Cider Festival.
Because the concerts are free, we hope this will encourage people to come along who do not always find it easy to experience the arts.
– Rev Canon Dr. Neal Barnes, The Vicar of the Holy Trinity
The first of the free performances took place last Saturday where students from Hull University performed Shakespeare's verses and songs to mark the 400th anniversary.
Advertisement
Humberside police say that more than £64,000 was lost by would-be holiday makers from the Humberside force area last year. Many were conned out of their hard-earned cash by online criminals.
Air line tickets are the most common type of fraud nationally. Humberside police have joined forces with ABTA and Get Safe Online to publish a list of tips to keep you safe when booking via the internet.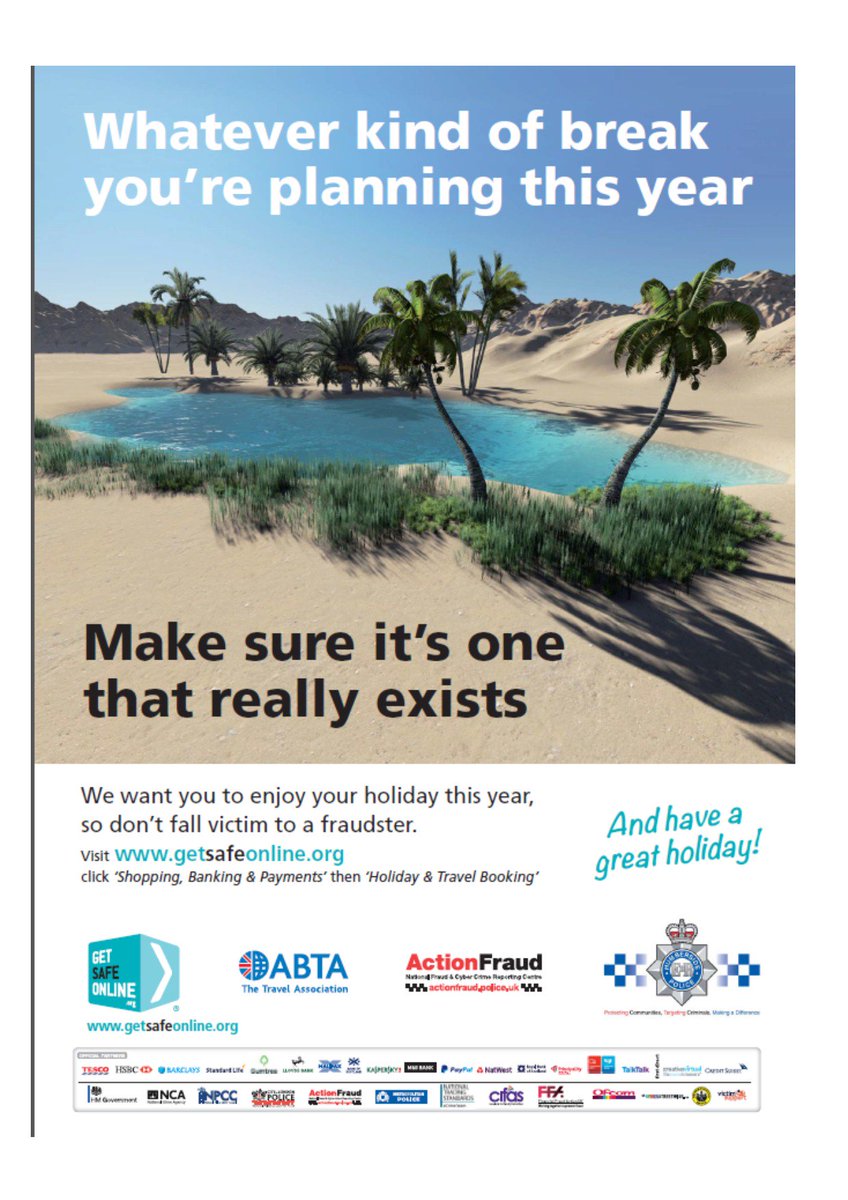 Humberside Police have found that would-be holiday makers in their region were conned out of over £64,000 last year by online criminals.
The issue is not unique to Humberside and affects UK travellers who lost out on a total of £11.5 million in 2015. This is according to a report conducted by the National Fraud Intelligence Bureau.
It revealed that 4,910 cases of holiday fraud were reported to Action Fraud.
Humberside Police and its partner agency Get Safe Online have teamed up with the holiday association ABTA to prevent others falling for the same online scams.
The most common type of fraud nationally relates to the sale of airline tickets although there has been an increase on accommodation websites being hacked.
A woman from Hull paid £1,200 to book an apartment in Croatia with a person she believed to be the owner.
However, it emerged the owner's account had been hacked and she was dealing with a criminal posing to be the owner.
We would advise that you follow a number of basic checks, which can help minimise the risk of becoming a victim of fraud. These include researching the company you are looking to book through and ensuring it's a member of a recognised trade body.
– Det. Insp. Rich Osgerby, Humberside Police
Hull City Council has submitted a planning application for a new sculpture to be placed next to the Beverley Gate ruins.
The 10m sculpture has been called Shadow Gate and has been designed by architects Tonkin Liu and Arup who pioneered the 'shell laced structure."
The Beverley Gate site has a rich diversity of historical context, a place that once marked the city's edge and defiance against the King, a thriving port where 'ships up streets' were a common sight and a place of recognition for William Wilberforce by that of a 30m-high monument.

Shadow Gate will work as a tool for marking points in time, a device to highlight the important moments in Hull's history and future. The design learns from traditional sundials and applies the principles in an innovative way.
– Tonkin Liu, Architect
Revised plans to revamp the area were given the go ahead last month. Beverley gate has recently been designated a scheduled ancient monument and the proposals are waiting to be given the go ahead by the Culture Secretary John Whittingdale.
A 52-year-old man is due in court today in connection with three burglaries in Hull.
The police made the arrest following a CCTV appeal.
The 52-year-old is due before Hull and Holderness Magistrates Court charged with three counts of burglary.
Advertisement
Humberside Police are appealing for information after a man threatened a taxi driver with a knife.
The incident happened on Saturday 5th March on Ravendale Street South in Scunthorpe.
The taxi arrived to pick up the pre-booked fare near the flats when the suspect entered the car and pulled out a knife. He demanded cash from the driver but fled when told police were on their way.
The suspect is described as white, 5ft 10in tall, slim build, between 25 and 30 and clean shaven. He was wearing dark trousers, a beanie hat and a hooded top.
A lifelong Hull KR fan lost all interest in her team and the sport following surgery to remove a brain tumour.
Read the full story ›
Load more updates