Five police staff were given final warnings after strip searching the man and leaving him naked in a cell in Humberside.
Read the full story ›
Humberside police arrested three this morning in a force-wide initiative to tackle the root causes of crime.
The operation dubbed 'impact' aims to make a long term difference to those hit hardest by crime, anti-social behaviour and disorder.
Police completed a dawn raid at two addresses in Nunsthorpe and also on a third property.
A 26-year-old man, 19-year-old woman and a 24-year-old man all remain in police custody.
A second woman suspected of possession of cannabis with intent to supply was also arrested following the raids. The 27-year-old woman remains in custody.
Advertisement
Humberside police are appealing for information after two men were assaulted in Grimsby.
The attack happened on Friday 13th May between 12pm and 4pm on Pasture Street. The two men sustained facial injuries after they had reported the assault which took place opposite the Aladdin's Cave shop by a group of three men.
The two victims aged 33 and 37 were taken to the Diana Princess of Wales Hospital for treatment.
According to reports words were exchanged between the men and police are now keen to establish the circumstances of the incident.
Labour's Keith Hunter has been elected as the new Police and Crime Commissioner of Humberside.
Mr Hunter, who had a 30-year career in the police, ousted Conservative incumbent Matthew Groves with majority of more than 23,000 votes at the second preference stage.
Turnout for the election was 23%.
Keith Hunter is declared the new Police and Crime Commissioner for Humberside.
"I'd like to congratulate Keith Hunter on his success in the election for the Humberside Police and Crime Commissioner and I look forward to working with him in serving our local communities and keeping them safe."
– Chief Constable Justine Curran, Humberside Police
Labour's Keith Hunter is currently leading the way in the race become the new Police and Crime Commissioner at Humberside Police.
The results of voting in North Lincolnshire put Mr Hunter on 10,831 votes compared to Conservative incumbent Matthew Grove's 8,346.
UKIP's Mike Whitehead polled 4,359 while Liberal Democrat Denis Healy was fourth with 1,748.
The count for the Humberside police and crime commissioner election is underway at The Spa in Bridlington.
Conservative Matthew Grove is the sitting Commissioner.
Advertisement
A 20-year-old man has died after the car he was driving hit a tree in Scunthorpe.
Ryan Bolt, of York Road, Scunthorpe, was travelling towards Kirton Lindsey on Kirton Road, Scotter, when the accident happened at around 4pm on Tuesday.
Humberside Police want to speak to witnesses. Call 101.
Holy Trinity Church is offering a free performance space to musicians, artists and groups in the run up to next year's Hull City of Culture.
The space is aimed at acoustic performers and offers artists a chance to hone their skills in front of an audience.
The 700-year-old church has already hosted various events including the annual Hull Real Ale and Cider Festival.
Because the concerts are free, we hope this will encourage people to come along who do not always find it easy to experience the arts.
– Rev Canon Dr. Neal Barnes, The Vicar of the Holy Trinity
The first of the free performances took place last Saturday where students from Hull University performed Shakespeare's verses and songs to mark the 400th anniversary.
Humberside police say that more than £64,000 was lost by would-be holiday makers from the Humberside force area last year. Many were conned out of their hard-earned cash by online criminals.
Air line tickets are the most common type of fraud nationally. Humberside police have joined forces with ABTA and Get Safe Online to publish a list of tips to keep you safe when booking via the internet.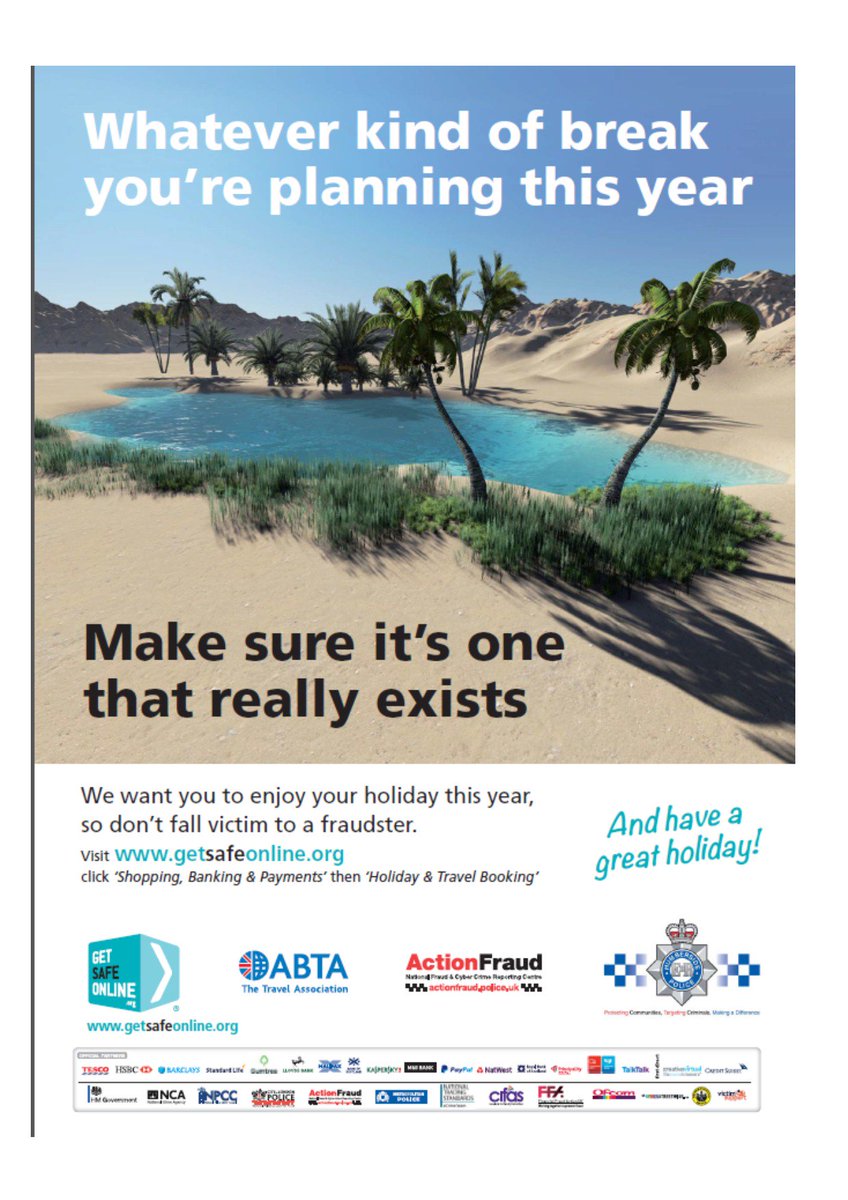 Humberside Police have found that would-be holiday makers in their region were conned out of over £64,000 last year by online criminals.
The issue is not unique to Humberside and affects UK travellers who lost out on a total of £11.5 million in 2015. This is according to a report conducted by the National Fraud Intelligence Bureau.
It revealed that 4,910 cases of holiday fraud were reported to Action Fraud.
Humberside Police and its partner agency Get Safe Online have teamed up with the holiday association ABTA to prevent others falling for the same online scams.
The most common type of fraud nationally relates to the sale of airline tickets although there has been an increase on accommodation websites being hacked.
A woman from Hull paid £1,200 to book an apartment in Croatia with a person she believed to be the owner.
However, it emerged the owner's account had been hacked and she was dealing with a criminal posing to be the owner.
We would advise that you follow a number of basic checks, which can help minimise the risk of becoming a victim of fraud. These include researching the company you are looking to book through and ensuring it's a member of a recognised trade body.
– Det. Insp. Rich Osgerby, Humberside Police
Load more updates