Live updates
Goose gets new beak
Tilly the goose has a prosthetic beak. See the full report, above.
Goose gets new beak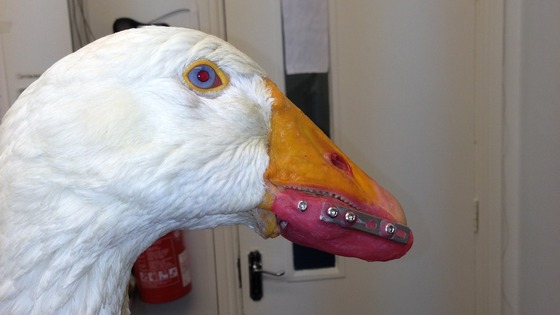 A goose in West Yorkshire has been fitted with a fake beak after he lost part of his in a dog bite. Tilly was struggling to eat and drunk when he was brought to vets.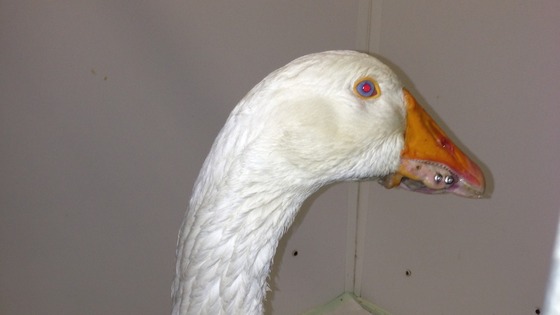 Advertisement
An elderly woman in Ilkley has died after being thrown from her seat when the bus she was on braked to let a car pull out.
Police say the single-decker bus was travelling along Beverley Road yesterday lunchtime when a Renault Megane pulled out of a residential driveway.
The bus then braked and the 90-year-old passenger was thrown forward, colliding with the inside front of the bus.
She was left with head injuries and was taken to hospital but died a short time later.
Any witnesses to the incident are being urged to come forward.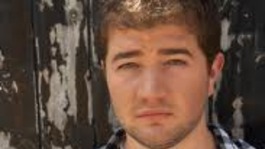 Singer-songwriter Rupert Stroud from West Yorkshire has been made a champion of Alzheimer's Research UK.
Read the full story
A teenager from West Yorkshire is taking part in his first paraclimbing international competition in London.
Pete Roberts, 15, from Ilkley, was selected for the British Paraclimbing Team in May.
He has mild asperger's syndrome and started climbing at Harrogate climbing centre as part of a school activity two years ago. His talent was spotted at a national competition in may and he has trained with the team all summer. He's the youngest member of the nine-person squad.
This video shows Alexandra Keeley from Ilkley playing a complex Mozart piece in D minor. The 9-year-old has won a place at the world famous Yehudi Menuhin School in Surrey.
It is one of the best music schools in the world with fewer than than 70 pupils. Alexandra is taught by her mum who was a professional violinist but the whole family is going to uproot to near the school to help Alexandra fulfil her dream.
Advertisement
Ilkley carnival
Lincolnshire has been one of the warmest places in Britain today - with temperatures reaching almost 23 degrees celcius. Overall it's been the hottest day of the year so far, which delighted revellers at the Ilkley Carnival.
Organisers say the hot Bank Holiday weather has made this years festival the most successful ever. Victoria Whittam reports.
Ilkley carnival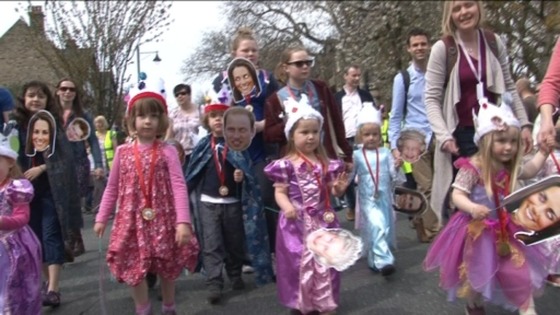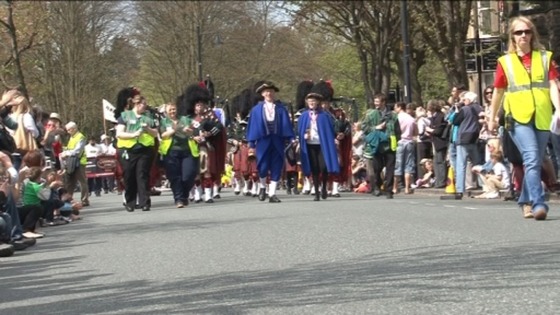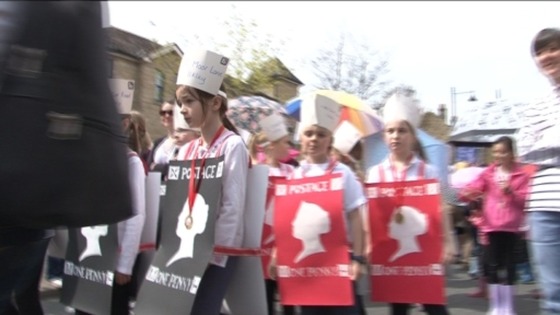 Ilkley carnival
It's the annual Ilkley Carnival and hundreds of people are expected to visit the market town to take part in the festivities. This year's theme is British History and everyone is being encouraged to dress up as their favourite historical character.
A 16-year-old boy from Ilkley has appeared at Bradford Youth Court charged with attempted murder, committing an offence with the intention of committing a sexual offence and possession of an offensive weapon.
This follows an incident on Sunday, April 21 when police were called to a report of assault on a 12-year-old girl in Ben Rhydding.
He was remanded and will next appear before Bradford Crown Court on Tuesday, 30 April.
Load more updates
Back to top