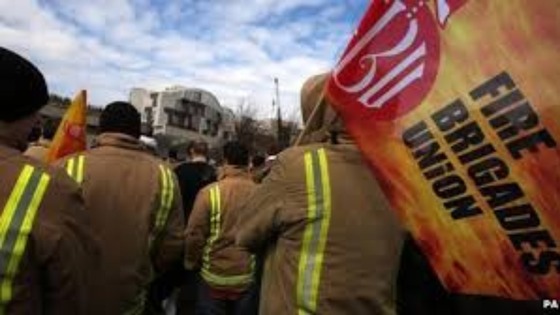 Firefighters across the region will walkout for a fourth time today in a row over pension proposals.
Members of the Fire Brigades Union will strike between 10am and 2pm.
The industrial action is over Government proposals to cut pensions to fiefighters who are forced to retire early due to declining fitness.**
Firefighters who are forced to retire before 60 as a result of declining fitness could now receive pensions of just over £9,000 a year .** **
** As well as striking today firefighters are also voting in a ballot over additional forms of industrial action.
**