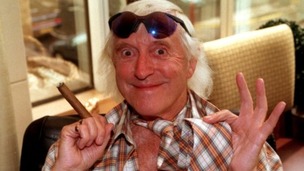 Jimmy Savile's victims also include parents, friends and health professionals traumatised by guilt a charity has said.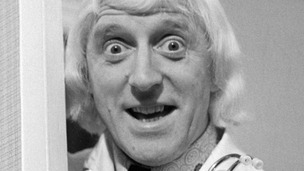 A West Yorkshire police officer who knew Jimmy Savile has won £60,000 libel damages over claims that he was a pervert.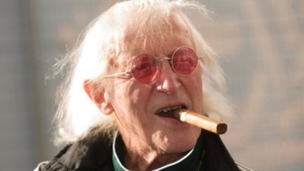 The trust which runs Leeds General Infirmary where Jimmy Savile carried out years of abuse says the report is "profoundly shocking".
Live updates
Savile hospital abuse victims ranged from aged five to 75
National
Victims of the late TV presenter Jimmy Savile hope today's reports into accounts of sexual abuse at NHS hospitals will tell them "who knew" and "for how long", a lawyer representing some of them told Good Morning Britain.
Liz Dux, who is representing 176 Savile abuse victims, said they wanted to know why the radio DJ was given "carte blanche access", was allowed to call himself a doctor and "be allowed into wards at bath time".
School play axed over character based on Jimmy Savile
London
Speaking to the Evening Standard, one mother said:
My son came home from school with the script and said 'Mummy, should I be singing about Jimmy Savile? I said 'what?'.

I think it is completely disgusting - I do not want him to be a part of it.

The school bought the script from a production company which adapts plays for primary schools but not one of his teachers picked up on it.
Advertisement
School play axed over character based on Jimmy Savile
London
A school in east London has recalled scripts for its end-of-year play after finding out that one of the characters was based on Jimmy Savile. The mistake at Scargill School in Rainham emerged when pupils took scripts home for 'Lights, Camera, Action!'.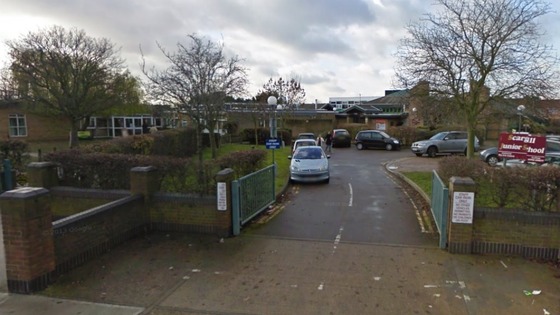 One of the key characters in the musical was a caretaker called Jim Fixit. According the Evening Standard, the character reads letters from children, such as "Dear Jim, could you please find time to retrieve my sixteen footballs from the roof of the school hall."
A song also included the lyrics, "He's a real superhero, bet he'd look really good in tights."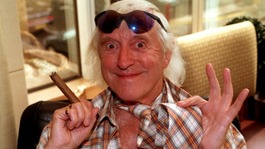 At least 500 victims as young as two were abused by television presenter Jimmy Savile, new research shows.
Read the full story
Jimmy Savile was 'horrific, prolific sex offender'
National
Jimmy Savile was not "just a phenomenon of the 60s and 70s" and echoes of his abuse can be heard today, according to the lawyer for 170 of the TV presenter's victims.
Liz Dux from lawyers Slater and Gordon told Good Morning Britain she still encounters adults who cover up child abuse to protect their employers' reputation.
Jimmy Savile was 'horrific, prolific sex offender'
National
The late TV presenter Jimmy Savile was a "horrific, prolific sex offender" who abused his fame and power to get away with his crimes "for so long", the NSPCC has said.
The NSPCC's Director of Child Protection Advice and Support, Peter Watt, spoke to Good Morning Britain after the children's charity released figures showing Savile had abused children "as young as two", with at least 500 of his victims coming forward.
Advertisement
Jimmy Savile was 'horrific, prolific sex offender'
National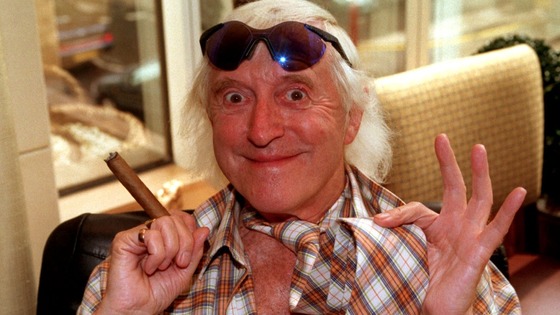 The figures in the NSPCC report for Panorama show that the most common age group for Savile's victims was 13 to 15 - and the youngest alleged victim was just two years old.
Savile visited frequently as part of his charity work and was given his own set of keys to Broadmoor hospital. In 1988, he was hired as an adviser to help resolve staff-management tensions at Broadmoor.
A confidential Department of Health memo obtained by Panorama suggests that his appointment was being pushed by a senior civil servant.
Jimmy Savile was 'horrific, prolific sex offender'
National
The NSPCC believe that Jimmy Savile could be the most prolific child abuser that they have ever discovered in the United Kingdom.
Peter Watt, the NSPCC's director of child protection, said: "There's no doubt that Savile is one of the most, if not the most, prolific sex offender that we at the NSPCC have ever come across.
What you have is somebody who at his most prolific lost no opportunity to identify vulnerable victims and abuse them."
The joint BBC investigation between Panorama and The World At One, which airs today on BBC One and BBC Radio 4, asks how the DJ got so close to the heart of Britain's establishment and why in 1972 the BBC failed to take effective action that might have saved young people from abuse.
Jimmy Savile was 'horrific, prolific sex offender'
National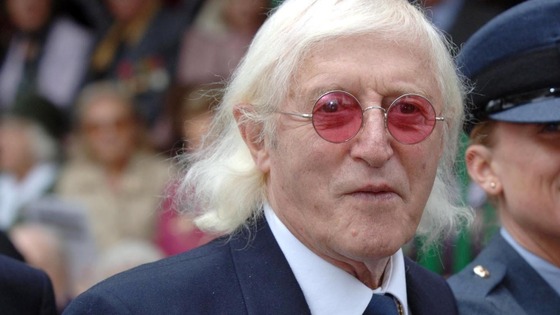 At least 500 children, some as young as two years old, were abused by disgraced television personality Jimmy Saville during his vile reign as one of the UK's most prolific sex offenders, new research shows.
A study carried out by the National Society for the Prevention of Cruelty to Children, commissioned for the BBC's Panorama programme, reveals secret confidential documents examining the scope of Savile's offending and his unprecedented access to Broadmoor hospital, where some of the abuse happened.
Taxpayers face the prospect of funding compensation claims by victims of Jimmy Savile should money from the disgraced entertainer's estate run out, the Government has said.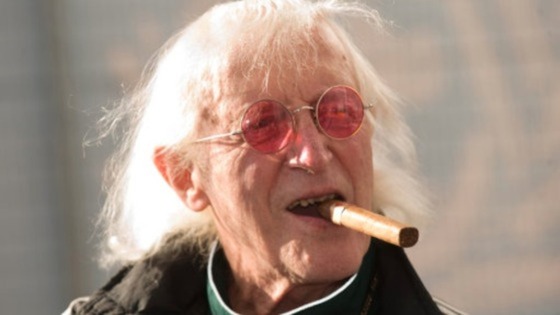 Health Minister Norman Lamb insisted no NHS cash has currently been allocated for payouts to victims who were sexually abused by the one-time Top Of The Pops host.
Mr Lamb went on: "The claims handling co-ordination scheme... will, in the first instance, draw on the estate of Jimmy Savile to make payments to victims of abuse.
"If, in the future, the estate funds are exhausted, it is only then that claims may be funded from the public purse.
"The scheme covers claims which may arise in a variety of circumstances and is not restricted to alleged assaults on NHS premises."
A compensation scheme for Savile's alleged victims was approved following a ruling at the High Court in February, with the BBC saying payments will be capped at £60,000.
Mr Justice Sales put the current value of Savile's estate at £3.3 million after lawyers initially suggested it was around £4 million.
Some 140 people have come forward to say they were a victim of the DJ, who died in October 2011 aged 84.
Savile is thought to have used his position to abuse vulnerable patients, many of them children, at hospitals.
His links with 33 health institutions, including hospitals and a recovery home for children, are subject to an NHS investigation.
The final reports are expected to be completed by June, according to the Government.
The Sue Ryder charity also commissioned an investigation in relation to Wheatfields Hospice in Leeds.
Solicitors representing alleged victims have said the compensation scheme established will not guarantee payouts but will provide a framework within which claims can be analysed.
Lawyers have said they think the vast majority of alleged victims have already emerged.
Load more updates
Back to top