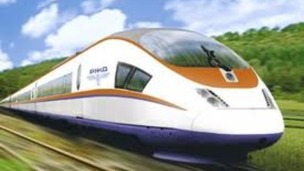 £32bn high speed rail link between London and Yorkshire has been revealed.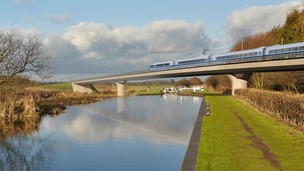 At a cost of £33 billion, this train line is neither cheap nor very popular with those living along its route.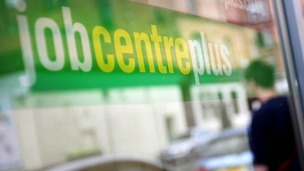 Unemployment in Yorkshire fell by 9,000 in the three months to August, official figures have revealed.
Live updates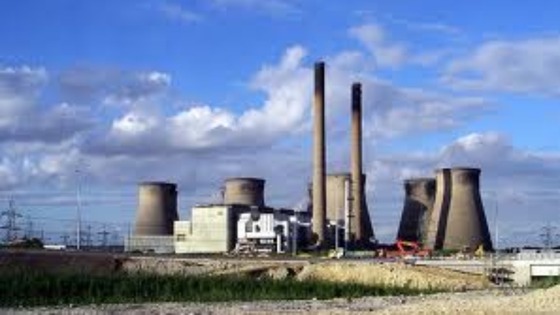 Unemployed construction workers and union activists from West Yorkshire are staging a protest this morning outside the Ferrybridge power station.
The unemployed workers are angry that they have not been given the opportunity to get jobs on the site even though they claim there are significant job opportunities in an area which is in need of regeneration and community support.
A new multifuels project is being built at Ferrybridge but Hitachi Zosen Inova (HZI) has contracted work out to employers who are not taking on local workers.
Unite regional officer, Chris Weldon said: "There are over 300 CVs of unemployed local workers who live within 35 miles of the site on a database at Ferrybridge. They are ready to work and they have got the skills but they are being overlooked.
"We are protesting today to demand that workers whether local or not are treated fairly and that means getting the opportunity to apply for work and being treated equally. Ferrybridge is an important project for the local economy so it is outrageous that local workers are being excluded."
409 people have applied for a cleaner's job , working for Kirklees Council.
According to the council the job, which involves cleaning and clearing empty council homes, is on the minimum wage of £11,945 -a-year.
But as hundreds fought for some of the poorest paid jobs, some of the better paid jobs with the local authority went uncontested.
In several jobs at pay grades just above the national average there was only one candidate.
A vacancy for a deputy social services manager on £35,430 per year received a solitary applicant, as did a vacancy for an administration manager on £30,011
Advertisement
Sixteen hundred jobs are to go at Derbyshire County Council in a move to save more than £47m over the next year. The Labour-run council is also carrying out a complete review of its services.
It says some council buildings may have to be sold and some centres may close. It's now planning an overhaul of the way it works to be able to carry on fulfilling all its roles.
"Whilst recovery in the Yorkshire jobs market was far from guaranteed, these figures are slightly disappointing. This is a hard road we've been following, but the economy is improving with firms in the private sector reporting 'buoyant' business growth."
– Gary Reilly, Regional Manager for Totaljobs.com in Yorkshire
Latest jobless figures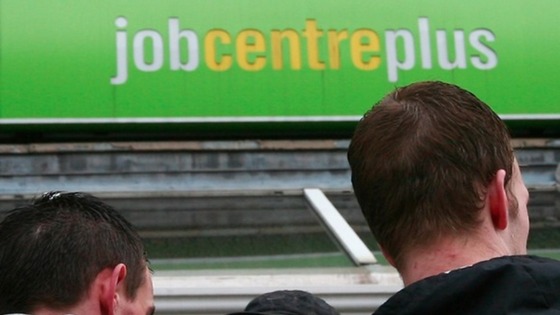 Unemployment has risen by one thousand across Yorkshire and northern Lincolnshire between May and July. The latest figures mean 245 thousand people do not have a job there. The jobless total fell in the East Midlands, which includes Mansfield, by 11 thousand.
Tower blocks come down
A councillor in Hull says the jobs created by plans for 115 new homes and the refurbishment of 100 flats should all be offered to local people.
It follows the demolition of two blocks of flats in the Orchard Park area yesterday, which will now make way for a 15 million pound redevelopment of the area.
Hundreds of residents turned out to watch. Five blocks of flats are being demolished in the area before 2015 and a further two are being refurbished.
Advertisement
Manufacturing at an historic Sheffield industrial site is set to end after the owners announced its closure.
Over 160 jobs could go when Oughtibridge Paper Mill, owned by Swedish firm SCA, shuts in 2015.
Tyne Tees
The Police and Crime Commissioner for North Yorkshire, Julia Mulligan, is launching a police officer recruitment campaign for around 60 jobs to be filled between now and the end of 2014.
The force say that they are looking for candidates who are passionate about making a difference in their communities, committed to reducing harm and for those who want to do more for victims.
"I know that people want to see officers on the streets and this campaign will help to make sure that we maximise coverage across North Yorkshire for the next few years.

"The recruitment of high quality officers is a fundamental part of my central goal to ensure people are safe, that we remain the safest county in England and residents of North Yorkshire feel safe.
"Undoubtedly, there will be a huge number of people who are interested and it is probable the website will be extremely busy during the application period which is open for two weeks. If people do experience a delay I would ask that they please bear with us as we work to ensure that the process runs as smoothly as possible. "
– Julia Mulligan, Police and Crime Commissioner for North Yorkshire
It's been announced Coca Cola will cut nearly 300 jobs.
The loss, at Coca Cola Enterprises, was described as "a devastating blow" by the union Unite.
Coca Cola is to close down its Direct Store Delivery operation resulting in 288 redundancies, 160 of which are Unite drivers and warehouse workers. The sites affected include Bristol, East Kilbride, North London, Northampton, Sidcup and Wakefield.
Siemens opens new plant
Lincoln's biggest private sector employer has officially opened a new workshop and office complex which it hopes will help it expand and provide even more jobs. Siemens has now moved into its new turbine service centre at Teal Park on the outskirts of the city. James Webster reports.
Load more updates
Back to top