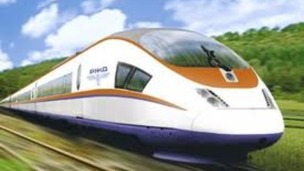 £32bn high speed rail link between London and Yorkshire has been revealed.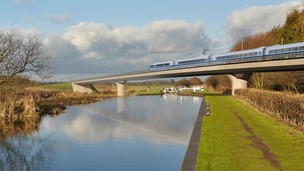 At a cost of £33 billion, this train line is neither cheap nor very popular with those living along its route.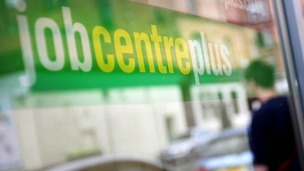 Unemployment in Yorkshire fell by 9,000 in the three months to August, official figures have revealed.
Live updates
It's been announced Coca Cola will cut nearly 300 jobs.
The loss, at Coca Cola Enterprises, was described as "a devastating blow" by the union Unite.
Coca Cola is to close down its Direct Store Delivery operation resulting in 288 redundancies, 160 of which are Unite drivers and warehouse workers. The sites affected include Bristol, East Kilbride, North London, Northampton, Sidcup and Wakefield.
Siemens opens new plant
Lincoln's biggest private sector employer has officially opened a new workshop and office complex which it hopes will help it expand and provide even more jobs. Siemens has now moved into its new turbine service centre at Teal Park on the outskirts of the city. James Webster reports.
Advertisement
Siemens opens new plant
The head of Siemens' service division in Lincoln has been setting out his hopes for the future at the opening of the new turbine service centre at Teal Park. Neil Corner says the facility should enable them to expand the number of staff they already employ as work demand increases.
Siemens opens new plant
Siemens' director of service in Lincoln has paid tribute to all those who have worked towards the opening of the firm's new turbine service centre:
From the start our vision has been to create a world-class facility and environment of service excellence to meet our customer service needs. The focus of the centre is on continuous improvement and we are proud to have developed a facility that offers a modern working environment for our customers and employees. This together with the great work we are doing with the University at the Engineering Hub really helps put Siemens and Lincoln at the centre of engineering innovation in the UK.
– Siemens' Director of Service for Lincoln, Neil Corner
Siemens opens new plant
Siemens has officially opened its new gas turbine service centre at Teal Park in Lincoln. Feilden House is a purpose built facility which the firm describes as world class. 500 staff moved from offices elsewhere in the city at the end of last year and the workshop area transferred at Easter.
Bosses say the 135,000 square foot facility has been built to the highest possible specification with capacity for further expansion. There are already 600 employees there but the firm hopes to increase the number of workers as it attracts more business.
The building is also the first in Lincolnshire to be given a BREAM "excellence" rating for its environmental standards thanks to special roof panels and energy efficient lighting as well as electric car and cycle charging points.
Siemens opens new plant
Siemens' new gas turbine service facility at Teal Park in Lincoln officially opens this morning. The state of the art engineering centre represents a big investment for the region.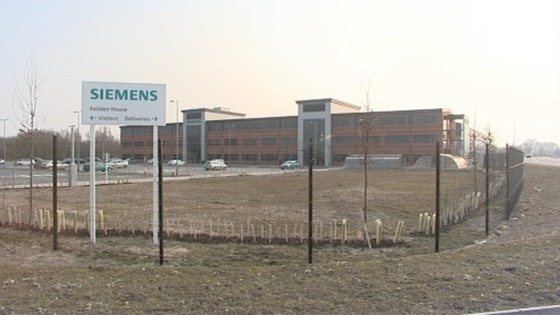 Advertisement
Union bosses say the future for BAE employees is once again uncertain after plans to sell the plant in Brough were announced.
Part of the site will be redeveloped while the rest is leased back to the aerospace giant. It's claimed the move could bring employment and a boost to the local economy - despite the hundreds of people who have been made redundant in the past 18 months.
Up to 700 jobs could be created at a new food production business planned for Hull.
It's thought it will be based at a site between Hull and Hedon. Hull City Council leader Steve Brady has revealed the development represents a potential investment of up to £300 million pounds.
National
Tesco are closing the following distribution centres:
Weybridge in Surrey which employs approximately 650 staff
Harlow in Essex which employs approximately 800 staff
Chesterfield in Derbyshire which employs approximately 400 staff
In addition Magor, in Monmouthshire, will reduce by approximately 150 staff and Welham Green, in Hertfordshire, by 70.
Tesco said staff would be offered alternative roles at other Tesco sites, including two new distribution centres at Reading and Dagenham where approximately 2,000 jobs will be created.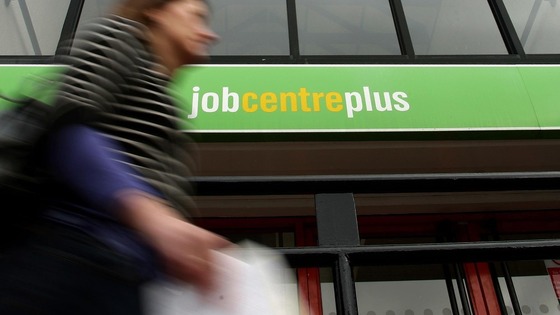 Unemployment has fallen in Yorkshire and the Humber in the three months to December. Two hundred and forty five thousand people in the region are now out of work - a thousand fewer than the previous quarter.
Load more updates
Back to top