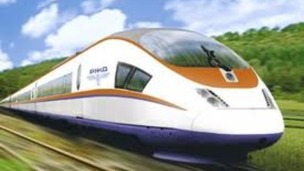 £32bn high speed rail link between London and Yorkshire has been revealed.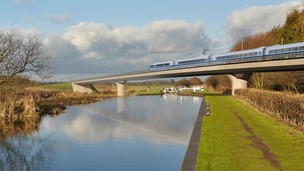 At a cost of £33 billion, this train line is neither cheap nor very popular with those living along its route.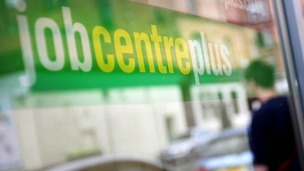 Unemployment in Yorkshire fell by 9,000 in the three months to August, official figures have revealed.
Live updates
Jobs axed at Hull council
MPs from all parties have joined together to call on the Government to act quickly to bring regeneration and new businesses to the region surrounding the Humber.
A Parliamentary debate called for greater support for the area to avoid missing out on vital opportunities to create jobs and attract investment.
Jobs axed at Hull council
"Central government have taken £90 million from the Hull City Council budget over the last five years and this continues until 2014. We have plans to save £5.7 million per year until 2014.

"If we don't make this saving through back office functions, we would have to make redundancies to our front line services.
"The previous administration announced savings of £3 million in business support and did not have a plan. By upgrading IT systems and removing many paper-based processes, we are improving the efficiency of the organisation and minimising the effect to the public.

As 75p in every pound is spent on staffing, this will lead to the loss of 171 posts. The council is committed to minimising compulsory redundancies by removing vacancies, using redeployment and voluntary redundancy."
– Councillor Daren Hale, Deputy Leader of Hull City Council
Advertisement
Jobs axed at Hull council
Hull City Council have confirmed around 240 jobs - the equivalent of 170 full-time jobs - will be lost. It was decided at a cabinet meeting this morning.
It brings expected job losses in the local area to more than 1,000, after Kimberly-Clark confirmed it is to close its giant manufacturing plant in Barton-upon-Humber, putting 378 jobs at risk.
A meeting to try to save 249 jobs at Seven Seas has taken place - and MP Karl Turner says he's "hopeful" the company might stay in Hull, though jobs will still be lost.
Jobs axed at Hull council
A decision over whether to cut 170 jobs at Hull City Council will be made today. The council has to save 33 million pounds over the next two years.
170 jobs could go at Hull City Council as part of a shake-up of back-office staff.
The move to overhaul administrative duties at the authority is expected to be approved by senior councillors next week.
Up to 600 jobs at Sheffield City Council could be under threat as it plans for budget cuts next year. It has to make savings of at least £50 million which is in addition to over £130 million saved over the last two years.
The final number of jobs affected will not be known until New Year, but it does include jobs which could be lost through voluntary redundancy or early retired, as well as vacancies that have not been filled.
Our estimate is that up to 600 council jobs could be affected in the budget-setting process and we have now informed the Government of that figure. We are not yet in a position to confirm a definite number, as this is obviously dependent on the final budget. We will work hard to reduce the figure and wherever possible avoid compulsory redundancies. We appreciate this is a tough time for our staff and we will work with them and the Trade Unions to lessen the impact wherever we can."
– Julie Toner, Director of Human Resources at Sheffield City Council
Advertisement
Staff at the site in Leeds which makes London black cabs have been told of job losses.
A handful of workers at Manganese Bronze locked themselves in the Coventry factory last night after administrator PWC was called in because of a failure to gain new funding.
Unite expressed "outrage" that 156 workers were to be made redundant and called on the Government to step in to save the manufacturer of the famous vehicle.
Of the 98 employees based at the dealerships in London, Manchester, Leeds, Edinburgh, Glasgow and Coventry, 57 have been made redundant.
Unemployment figures released
Unemployment may be down, but it's still above the national average in the Calendar region, with more than quarter of a million people currently out of work. For people looking for their first jobs the situation is even worse, as Chris Kiddey reports.
Unemployment figures released
Unemployment figures released
An arts programme is being used to boost the skills, confidence and employability of young people in Leeds. Realise Your Potential, run by regeneration charity Re'new, targets 16 to 19-year-olds who are not in education, employment or training.
The 10-week programme aims to teach young people in the city creative art techniques, how to participate in group activities, develop communication skills, meet new people and boost confidence as they think about their futures.
The next 10-week course starts this month. Young people interested in joining Realise Your Potential, or those who want to make referrals to Re'new, should call 0113 3833900.
Load more updates
Back to top