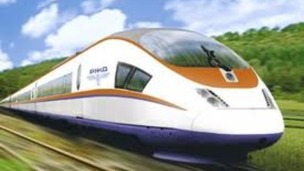 £32bn high speed rail link between London and Yorkshire has been revealed.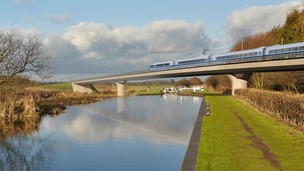 At a cost of £33 billion, this train line is neither cheap nor very popular with those living along its route.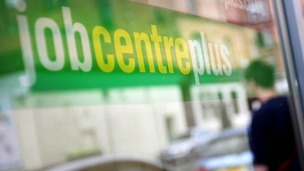 Unemployment in Yorkshire fell by 9,000 in the three months to August, official figures have revealed.
Live updates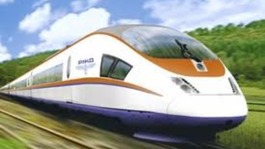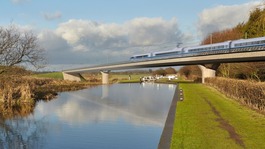 At a cost of £33 billion, this train line is neither cheap nor very popular with those living along its route.
Read the full story
Advertisement
More than 400 Civil Service jobs have been cut in York in two years, according to Government figures.
The job losses in the city has been was revealed after York Central MP Hugh Bayley, tabled a Parliamentary question to Cabinet Office Minister Francis Maude.
The figures showed the number of full-time equivalent civil servants employed in York in March 2010 was 2,390, but this had fallen to 1,980 by the end of March this year.
Pub operator JD Weatherspoon is to open 30 new pubs across the country, including some in Selby and Whitby. 1200 jobs will be created across the UK.
We are looking forward to opening the new pubs, many of which will be in areas where Wetherspoon is not yet represented.

We are also pleased to be creating so many new jobs, especially during a recession.

There is no question that we would open more pubs and create more jobs in 2013 if the increasing tax burden on pubs was reduced."
– Tim Martin, Wetherspoon chairman
West Yorkshire Fire chiefs decide later on controversial plans to cut 200 firefighter posts. They are also proposing to close fire stations and reduce the number of engines.
Details of an ambitious plan aimed at creating 7,500 jobs in Hull over the next decade have been announced today.
Due to be officially launched early next year, the so called "City Plan" will promote Hull as the UK's Energy City.
It's hoped that a positive decision by Siemens over its proposed wind turbine assembly plant at Alexandra Dock will trigger a boom in renewable energy jobs.
It's also planned to turn Hull into a major cultural destination, with projects including a new international art gallery and a new riverside terminal for cruise ships.
Advertisement
Jobs axed at Hull council
MPs from all parties have joined together to call on the Government to act quickly to bring regeneration and new businesses to the region surrounding the Humber.
A Parliamentary debate called for greater support for the area to avoid missing out on vital opportunities to create jobs and attract investment.
Jobs axed at Hull council
"Central government have taken £90 million from the Hull City Council budget over the last five years and this continues until 2014. We have plans to save £5.7 million per year until 2014.

"If we don't make this saving through back office functions, we would have to make redundancies to our front line services.
"The previous administration announced savings of £3 million in business support and did not have a plan. By upgrading IT systems and removing many paper-based processes, we are improving the efficiency of the organisation and minimising the effect to the public.

As 75p in every pound is spent on staffing, this will lead to the loss of 171 posts. The council is committed to minimising compulsory redundancies by removing vacancies, using redeployment and voluntary redundancy."
– Councillor Daren Hale, Deputy Leader of Hull City Council
Jobs axed at Hull council
Hull City Council have confirmed around 240 jobs - the equivalent of 170 full-time jobs - will be lost. It was decided at a cabinet meeting this morning.
It brings expected job losses in the local area to more than 1,000, after Kimberly-Clark confirmed it is to close its giant manufacturing plant in Barton-upon-Humber, putting 378 jobs at risk.
A meeting to try to save 249 jobs at Seven Seas has taken place - and MP Karl Turner says he's "hopeful" the company might stay in Hull, though jobs will still be lost.
Jobs axed at Hull council
A decision over whether to cut 170 jobs at Hull City Council will be made today. The council has to save 33 million pounds over the next two years.
Load more updates
Back to top