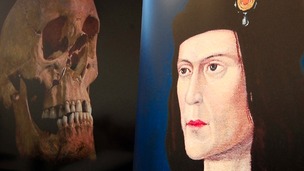 Descendants of King Richard III have demanded that his remains are reburied in York.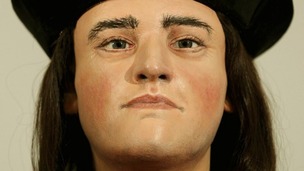 The remains of Richard III are likely to stay in Leicester according to Ladbrokes.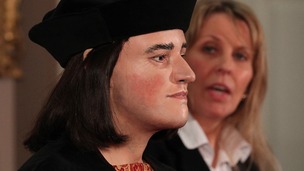 More than 1,000 people have signed an official petition to have Richard of York's remains brought back to Yorkshire.
Live updates
Model King Richard III on show
A model of King Richard the Third has gone on show, created after archaeologists discovered the body of the last King of the House of York under a car park.
Richard III campaign march
16th Great Niece demands Richard III comes home
The 16th Great Nice of King Richard III has led a march around York demanding that his remains are returned to the city. Vanessa Roe says that he always described arriving back in the city as a homecoming and that should be reason enough to have his body reburied there.
Advertisement
Richard III campaign march
Richard III protest march in York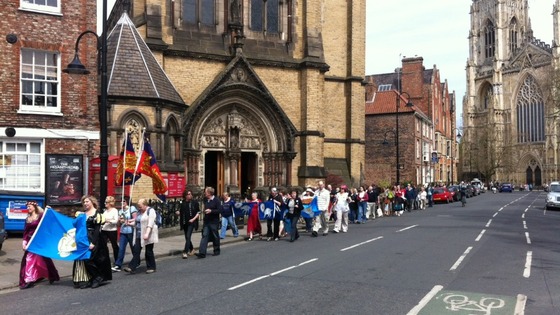 Campaigners have set off on their protest march around York against plans to have King Richard III laid to rest in Leicester.
Richard III campaign march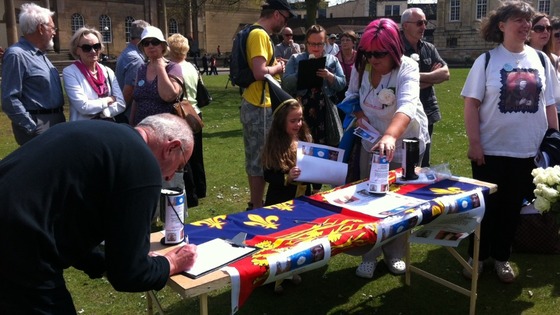 Signatures are being collected at York's Castle museum in protest over plans to have King Richard III's body laid to rest in Leicester.
Richard III campaign march
Richard III campaigners in York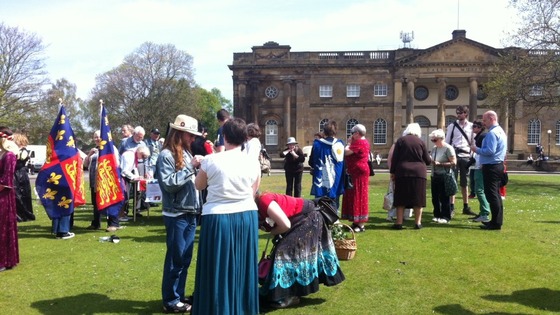 Campaigners gather outside York's castle museum to protest over Richard III's body being laid to rest in Leicester.
Richard III campaign march
Former King's distant relative to lead march through York
A distant relative of King Richard III will lead a march through York this afternoon to campaign for his remains to be buried in the city after they were found beneath a car park in Leicester. Vanessa Roe is his 16th Great Niece and is also leading a legal battle over the former King's remains.
Today's march will depart from the Castle Museum at 12noon and arrive at Museum Gardens at 2pm. Some of those taking part will be in medieval costumes and they will be handing out leaflets to raise awareness of their campaign.
Advertisement
Richard III reconstruction to go on show in York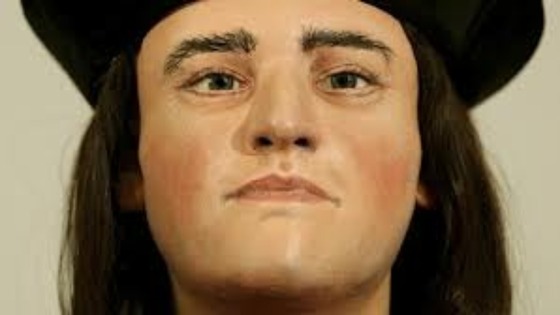 A reconstruction of the head of Richard III will go on show at the Yorkshire Museum this summer.
The replica head – made using detailed scans of the king's skull – will take pride of place in a new display looking at what is really known about the last Yorkist monarch.
Last week relatives of Richard III launched a legal challenge over plans to bury him in Leicester Cathedral.
Legal battle begins over burial place of Richard III
The legal battle to have the remains of Richard III to buried in Yorkshire has officially begun.
Fifteen of the last Yorkist King's descendants are challenging the decision to bury his remains, which were found under a council car park in Leicester, in the city's cathedral.
They say they were never asked for their opinion and want some form of public and academic consultation about where the remains should be buried. Papers seeking the judicial review were lodged in London's High Court this morning.
Central
Did Richard III undergo painful treatment for spine?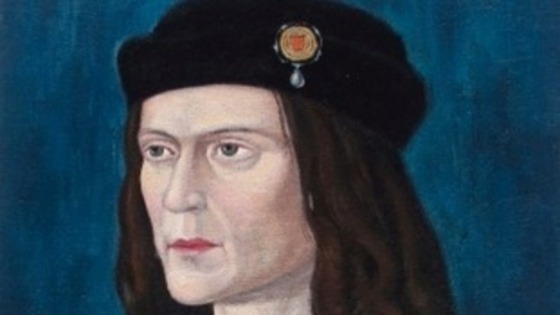 King Richard the Third, whose bones were discovered in a car park in Leicester, could have undergone painful medical treatments for his spinal curvature, according to research from a University of Leicester researcher.
In the late medieval period, one of the cures for spinal curvature, or scoliosis, was "traction". Traction worked on the same principle on which "the Rack" worked as an instrument of torture.
The patient would be tied under the armpits and round the legs. The ropes were then pulled at either end, often on a wooden roller, to stretch the patient's spine.
Richard III would certainly have been able to afford this expensive medical care – and his physicians would have been well aware of the standard "traction" methods for treating the condition.
Richard III's descendants: "reburial is a breach of human rights"
Fifteen of Richard III's descendents are seeking a judicial review over the planned reburial of the King's remains in Leicester Cathedral - saying it is a breach of their Human Rights.
A team from the University of Leicester unearthed the Yorkist King's remains under a council carpark but a group of distant relatives say they weren't consulted and it breaches their right to family life.
The university disputes the claims and says there was 'no obligation' to consult them.
Load more updates
Back to top