Passengers are being told to check in as normal this morning although the airport is temporarily closed. It shut at 4am due to the snow. Airport managers say they are hoping to re-open around 8am.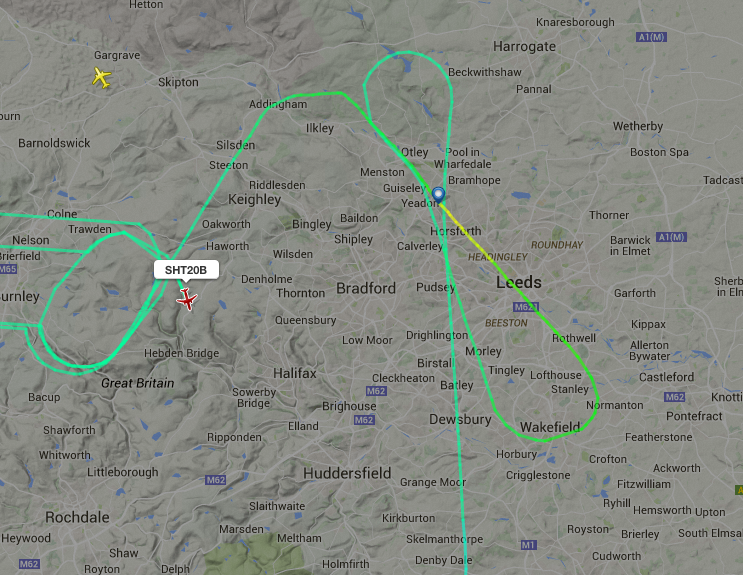 Advertisement
Council bosses in Leeds are to debate plans to transform Leeds Bradford Airport into a major transport hub for the North.
A report suggests better road and rail connections are needed if the four million extra passengers are to pass through the airport by 2030, as forecast.
As a result of adverse weather conditions, Leeds Bradford International Airport is presently experiencing delays.... http://t.co/Jm5BZuRRa4
Scandinavian Airlines is launching their first route from Leeds Bradford with a service to Copenhagen twice a week. Just last week, they stopped the service from Humberside Aiport after just five months, because of low-demYand.
Students from schools across West Yorkshire gathered to pick up industry skills from British Airways and Leeds Bradford Airport at an 'airline master class'. Staff from the airline and the airport volunteered their time to share knowledge and wisdom with the participants.
This year's master class was hosted at Horsforth School, ex-pupil Sally Beardsworth of British Airways and Beverley Walker of Leeds Bradford Airport returned as industry volunteers to give advice to the students.
15 schools from around West Yorkshire each put forward a team of ten students to take part in the project and develop their business skills first hand. Each 'company' was given a virtual budget of £200 million to set up and run their own airline.
Advertisement
Leeds Bradford Airport have confirmed that the airport is back to normal after today's stormy conditions wreaked travel chaos.
An improvement in the weather means that the flights are arriving and departing the airport as normal, but bosses are saying that due to the backlog created today, some services may still be delayed.
As ever, customers are advised to check our website to check departure and arrival times."
A number of flights in and out of Leeds Bradford have been delayed this morning, with some being cancelled all together because of severe winds.
We recommend you contact your airline or tour operator and check the status of your flight before arriving at the airport. You can also check the latest flight information by clicking onto our arrivals and departures page.
– Leeds Bradford Airport
An air steward has been charged following the seizure of approximately two and a half kilos of heroin at Leeds Bradford International Airport.
Border Force officers found the drugs inside baggage that had arrived on a flight from Islamabad in Pakistan.
Syed Shahrukh Shah, 31, from Pakistan, appeared at Leeds Magistrates Court on Thursday charged with the importation of a Class A drug. He did not enter a plea and has been remanded in custody until his next court appearance at Leeds Crown Court on 5 December.
Following the seizure by Border Force, the investigation and prosecution are being carried out by the National Crime Agency.
The use of special security scanners to detect improvised explosive devices is to be brought to Leeds Bradford Airport as the threat level remains "substantial" with an attack "a strong possibility".
The scanners were put into use at airports including Heathrow in response to the threat to aviation posed by non-metallic improvised explosive devices, such as that used in the attack on Northwest Flight 253 from Amsterdam to Detroit on Christmas Day 2009.
In that incident, a 23-year-old Nigerian attempted to ignite an explosive device strapped to his leg by injecting a liquid into it. He was badly burned before being subdued.
Load more updates