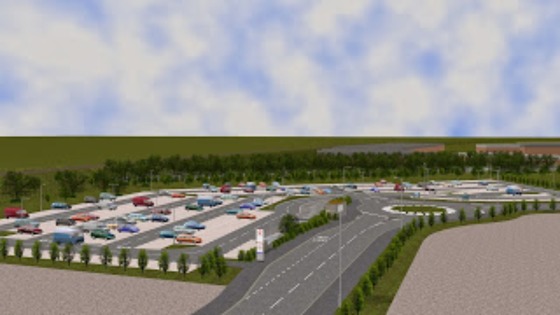 Final approval for the creation of the city's first major bus-based park and ride scheme will be considered by senior councillors in Leeds next week.
At its meeting at Civic Hall on Wednesday 6 November, the council's executive board will be asked to give the go-ahead to the £2.8million project to create a new park and ride scheme to be run from the council-owned car parks to the west of Elland Road Stadium.
The plan and designs have been drawn up by Leeds City Council and Metro, with the scheme seeing the introduction of an express bus service running every 15 minutes to and from Boar Lane in Leeds city centre.
The service would run from 7am to 7pm Monday to Saturday, excluding Saturday matchdays when Leeds United are playing at home. Running initially for a five-year period, the service would provide parking space for up to 800 vehicles.
Work on site would see a formal parking area being put in place along with bus waiting facilities, a shelter, lighting, signage, ticketing machines, fences, CCTV and landscaping .
Planning permission was granted last week, so should executive board approve the plans work would be expected to start on site in February 2014 with the service scheduled to start operating three months later in May.