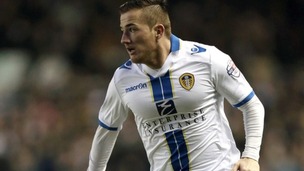 Leeds owner Massimo Cellino is not happy with former striker Ross McCormack, who he says disrespected him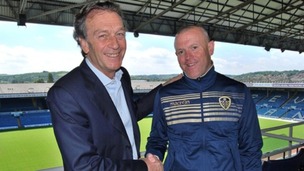 Forest Green chairman Dale Vince believes David Hockaday deserves his chance after being installed as the new head coach at Leeds.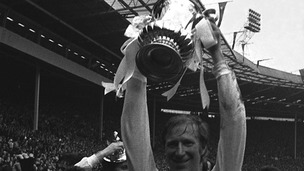 Leeds United legend, England World Cup winner, former Sheffield Wednesday and Ireland manager has been speaking to Calendar exclusively
Live updates
Leeds United forwards Matt Smith and Dominic Poleon have left Elland Road .
Smith who signed from Oldham has moved to Fulham while Poleon has signed a two year deal with Smith's old club Oldham Athletic.
BREAKING: Souleymane Doukara signs a permanent deal. The club can confirm the striker has signed a 3-year deal #lufc http://t.co/s2NFc8KkRJ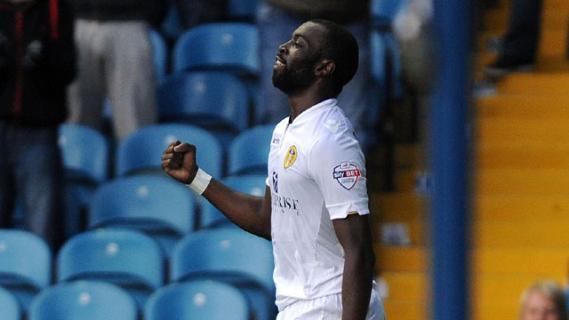 Souleymane Doukara signs a permanent 3 year deal at #lufc freeing up space for another loan deal into the club @itvcalendar
Advertisement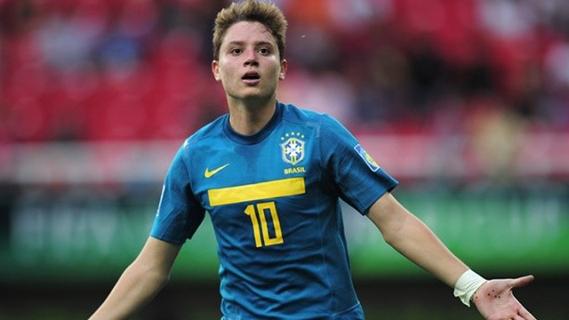 Liam Cooper is the man on the front of today's programme, accompanying it today is a message from the President #lufc http://t.co/ed561M6ogE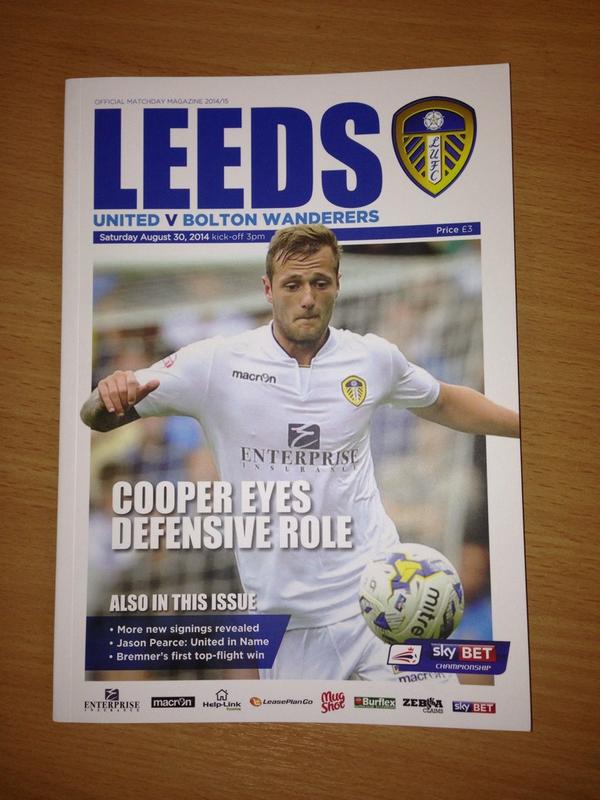 Leeds United sack Hockaday after six games in charge
As expected, three and a half weeks into the new season, Leeds United are looking for a new head coach.
Dave Hockaday might have survived last Saturday's 4-1 defeat at Watford by the skin of his teeth, but Wednesday night's Capital One Cup exit at the hands of Bradford City was the final straw for Italian owner Massimo Cellino, who wielded the axe last night.
John Shires has the latest:
Leeds United sack Hockaday after six games in charge
Hours after sacking head coach Dave Hockaday, Leeds United President Massimo Cellino says he would like him back at the club some day.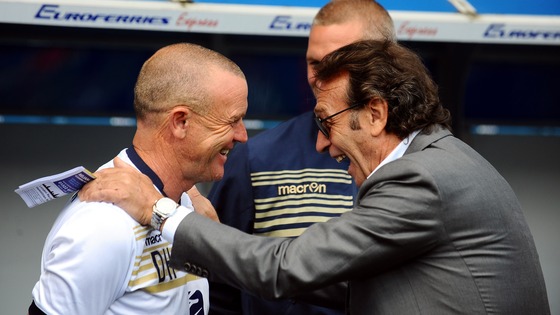 Hockaday was in charge for 70 days and took charge of six games, including two friendlies.
A loss to West Yorkshire rivals Bradford City proved to be the last straw for the Italian and Hockaday was relieved of his duties on Thursday evening.
In an interview, Cellino said:
I felt sorry for him and had to give him some tranquillity. After the game on Wednesday, I found him in real trouble, it was getting too much for him. It was hell for him. He was under big, big pressure. I had to do something.

I think he has good qualities. I found he had skills, loyalty and a desire to work hard. He is a very nice man – probably too nice. In the future, when I have a stronger team, I would like him to come back to Leeds. He is the perfect coach for a club that is strong.
– Massimo Cellino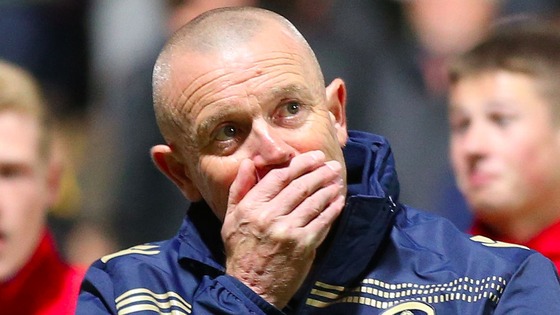 Hockaday was the surprise choice to replace Brian McDermott. His only previous managerial experience was with Conference Premier side Forest Green Rovers.
Cellino insists that he did not make a mistake in appointing his coach and that the situation Hockaday found at Leeds meant he did not have a fair chance:
I don't think it was a fair chance for Hockaday. He needed an environment that was ready to protect him. I told him a couple of days ago 'it's not your fault'. The club doesn't have a physical trainer or a goalkeeping coach. The team isn't strong enough. The whole culture isn't right. It's easier to coach Real Madrid than Leeds at the moment. Hockaday needed time, but there was a game Saturday, Tuesday, Saturday, Tuesday, and he never had that time. He agreed with my decision and it was like a weight had been lifted from him.
– Massimo Cellino
Advertisement
Leeds United sack Hockaday after six games in charge
Leeds' experiment with David Hockaday ended after just six games on Thursday as owner Massimo Cellino sacked his head coach.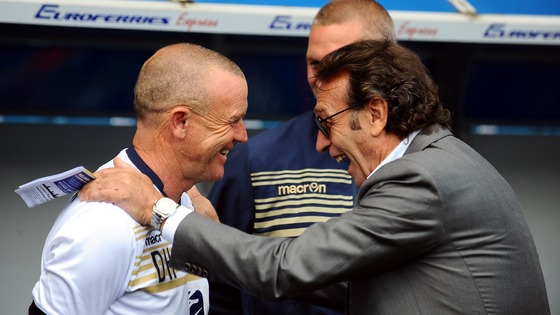 Fifty-six-year-old Hockaday was a shock appointment by the Italian on June 19 and now, 10 weeks later, he has lost his job.
Hockaday, who listed Forest Green as his only managerial experience prior to taking the Leeds job, has lost four of his six games in charge.
His end comes the day after an embarrassing 2-1 defeat to Bradford in the Capital One Cup and four days after Cellino backed out of a decision to sack him in the wake of a 4-1 humbling at Watford.
Cellino said at the time that he had chosen to blame himself and not Hockaday, but the man known in Italy as the 'manager eater' has now pulled the trigger for a third time since arriving in Yorkshire in January.
Hockaday's assistant, Junior Lewis, has also lost his job and Neil Redfearn will lead the team against Bolton on Saturday.
Leeds United sack Hockaday after six games in charge
BREAKING: Neil Redfearn will take charge of the first team until a permanent replacement is appointed #lufc
BREAKING: David Hockaday's assistant Junior Lewis, who arrived with Hockaday on June 19, will also leave his position at the club. #lufc
Leeds United sack Hockaday after six games in charge
Massimo Cellino said: "I'd like to thank David for his efforts over the last two and a half months" #lufc
MC: "but the results since the start of the season have meant we needed to act and make this decision."
MC: "After the defeat at Bradford I realised that my decision to keep David at the club following the defeat at Watford was wrong"
MC continued: "and I had to change my mind on the coaches position. As a club we will now begin our search for a new head coach." #lufc
Leeds United sack Hockaday after six games in charge
BREAKING: Leeds United can confirm that David Hockaday's contract at the club has been terminated with immediate effect #lufc
Massimo Cellino said: "I'd like to thank David for his efforts over the last two and a half months" #lufc
BREAKING: David Hockaday's assistant Junior Lewis, who arrived with Hockaday on June 19, will also leave his position at the club. #lufc
Load more updates
Back to top