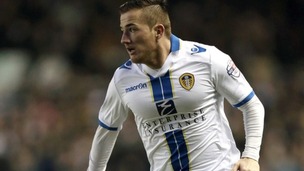 Leeds owner Massimo Cellino is not happy with former striker Ross McCormack, who he says disrespected him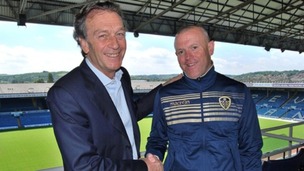 Forest Green chairman Dale Vince believes David Hockaday deserves his chance after being installed as the new head coach at Leeds.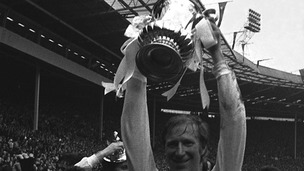 Leeds United legend, England World Cup winner, former Sheffield Wednesday and Ireland manager has been speaking to Calendar exclusively
Live updates
Summer transfers 2014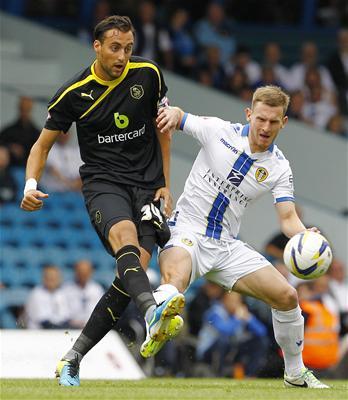 The club can confirm that it has had a second bid for Chesterfield defender Liam Cooper rejected #lufc (1/2)
The club can confirm that it has had a second bid for Chesterfield defender Liam Cooper rejected #lufc (1/2)
Advertisement
Summer transfers 2014
Chesterfield have confirmed they have turned down a bid from Leeds United for defender Liam Cooper.
Chesterfield Chief Executive Chris Turner has confirmed that an undisclosed six-figure offer for Cooper failed to meet the club's asking price.
The former Hull player was a key player at the heart of the Spireites' title-winning defence last season.
We have turned down an initial bid which was below our valuation of Liam and we now await a response from Leeds. I'm not surprised that there has been interest in Liam because he is a quality player. Paul Cook has assembled a squad of players who are capable of playing in League 1 and above and it would be a surprise if none of them attracted interest from other clubs.
– Chris Turner, Chesterfield chief executive
Leeds United legend Eddie Gray MBE, who was both player and manager at the club, has been awarded an Honorary Doctorate of Sport Science by Leeds Metropolitan University for his contribution to sport.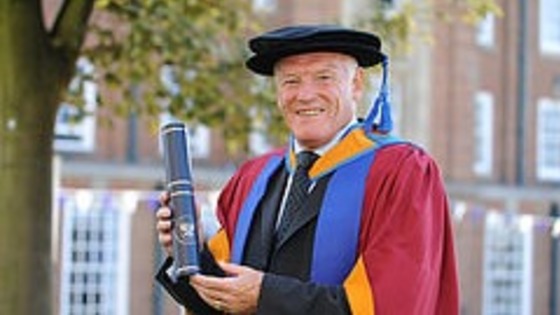 Eddie had an illustrious 20 year career with the football club where he made 561 appearances and scored 68 goals from his position as winger. He was never booked in his entire playing career.
To be here at Leeds Metropolitan University and to receive such a prestigious award makes me feel very proud; I'm absolutely delighted for myself, my friends and my family. When I came down to Leeds, the one thing that Don Revie taught me was to have the confidence to believe in your own ability and have the courage to use it and never walk out the door thinking to yourself, I could have done a little bit better. Give it your all and if it doesn't work out, you know you've tried your best.
– Eddie Gray

He was a pivotal part in the Leeds United team of the 1960s and 70s and, when his playing days neared an end, he assumed the role of player manager in 1982 and stayed at Elland Road as manager until 1985.
Cellino: 101 days since Leeds takeover
It is 101 days since controversial Italian Massimo Cellino took over at Leeds United - and it certainly hasn't been dull!
He has sacked manager Brian McDermott, appointed a little-known replacement, lost a star player and captain..and started raiding the Italian transfer market to build a new team; and he's promised to get rid of the club's Thorp Arch training base, and buy back Elland Road.
He has been talking about all that - and more - in an exclusive TV interview for Calendar.
John Shires reports.
Cellino: 101 days since Leeds takeover
Leeds United owner Massimo Cellino says he is impressed with the professionalism of the players at the club's pre-season tour of Italy.
He told ITV Calendar that he was particularly impressed with Noel Hunt and Steve Morison who hardly played last season:
Advertisement
Cellino: 101 days since Leeds takeover
Former Leeds United captain Ross McCormack had resolved to leave the club before the team left for a pre-season tour of Italy, according to Massimo Cellino.
The Italian reiterated that he was reluctant to sell the Scot, who was the Championship's top scorer last season.
He told ITV Calendar that the club did not need to sell and it hurt him to sell to a league rival, rather than a higher division club:
Cellino: 101 days since Leeds takeover
Leeds United owner Massimo Cellino says his transfer policy will ensure the clubs survival in the Premier League when they get promoted.
New manager Dave Hockaday has already signed several Italian players, goalkeeper Stuart Taylor but sold 29-goal captain Ross McCormack to Fulham for £10.75 million.
The former Cagliari owner says he wants to sign players who will grow with the club:
Cellino: 101 days since Leeds takeover
The owner of Leeds United, Massimo Cellino, has been spelling out his vision for the future of the club.
In the interview, which will feature in Calendar tonight, he told us how proud he is of the players and described the pressure he faces at Elland Road:
As the football fraternity prepares for the World Cup final on Sunday it is only fair that Yorkshire claims a hand in the success of the Argentinian manager.
The man who will lead the South Americans into their clash with Germany played nearly 100 games for Sheffield United and Leeds in the seventies and eighties.
Chris Dawkes reports:
Load more updates
Back to top