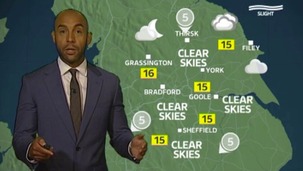 Calendar weather update with Alex Beresford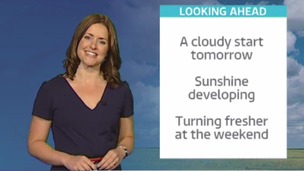 Calendar weather update with Amanda Houston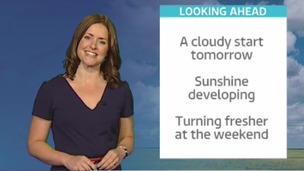 Calendar weather update with Amanda Houston
Live updates
Leeds Grand Theatre has become the first venue to put on Shrek the Musical following its acclaimed West End run. The musical version of the film series, which is Directed by former Eastender Nigel Harman, has just launched its nationwide tour in Leeds, before heading around the country including Sheffield next year. Daniel Harris reports.
Disruption as East Midlands train workers strike
Tim Sayer from East Midlands Trains has been talking to Calendar about efforts being made to minimise disruption to commuters as rail workers strike in pay dispute.
Advertisement
Central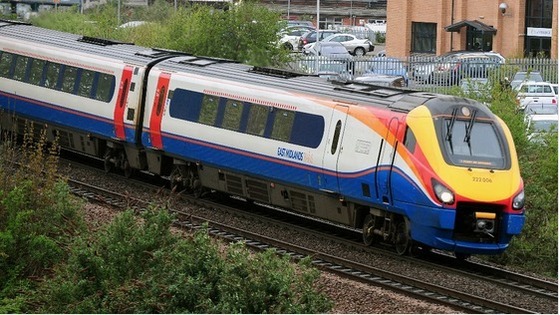 The East Midlands train service is reassuring passengers that the majority of services will continue to run despite strike action.
Train maintenance staff in the Unite union have walked out from Sunday until Thursday.
The service has warned though that some trains may have fewer carriages and others will be replaced by buses.
A full train service will run to/from Skegness, Boston, Sleaford, Grantham and Nottingham.
The majority of train services will run as normal between Derby, Uttoxeter, Stoke on Trent and Crewe.
Trains between Liverpool Lime Street, Manchester and Nottingham will run as normal.
Buses will replace trains on the following routes:
Nottingham - Mansfield / Worksop
Doncaster - Lincoln
Nottingham - Newark North Gate - Cleethorpes via Lincoln
Derby - Matlock
Leicester - Lincoln
Rail commuters are facing their first morning of disruption after the closure of the Selby Swing bridge at the weekend. Passengers travelling from Hull to Leeds or Manchester will have to take a bus for the next six weeks while a multi million pound project to repair the bridge and replace the line takes place.
Disruption as East Midlands train workers strike
Engineering and maintenance staff working for East Midlands Trains will strike again today in a dispute over pay and conditions. It will affect services between Doncaster and Lincoln, Nottingham to Newark and Leicester to Lincoln. They will be replaced by buses.
Around 500 people attended a rally in Leeds today, showing support for peace in the Middle East. In nineteen days of fighting more than a thousand Palestinians have been killed and nearly fifty Israelis. Organisers of today's event said that it was not about making political points, but supporting peace and the victims of the conflict. Simon Jackson from the Leeds Jewish Representative Council said they wanted to show support to innocents on both sides of the political divide.
Advertisement
Leeds' Jonathan Brownlee has spoken of his joy at winning gold in the Commonwealth Games mixed triathlon. He competed in the England team with his brother Alistair, their training partner Vicky Holland and Jodie Stimpson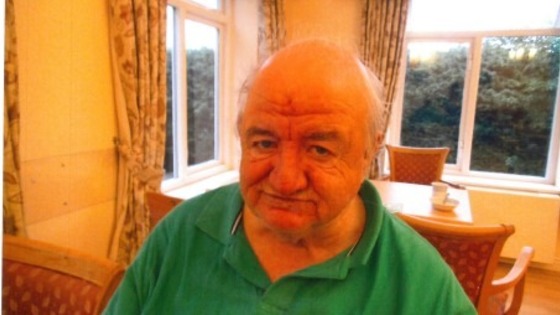 Police are appealing for information to help find a pensioner who has gone missing from home in Leeds. 67-year-old Dennis Beecher was last seen at his care home in Morley at about 10am on Thursday 24th July.
He is described as white, about 5ft 6ins tall, of large build, with white hair round the sides and bald on top. He usually wears a flat cap and a thick brown/black coat, even in hot weather.
"Mr Beecher is known to go off for a day or two but normally returns. He does have some medical issues and there is concern for him now given the length of time he has been away. He has been known to visit Scarborough and Bridlington and it's possible he could be in those areas although he may still be in the Leeds area. We would ask anyone who has seen someone matching his description or who has any information on his current whereabouts to contact us."
– PC Lee Parker, Outer South Neighbourhood Policing Team
Disruption as East Midlands train workers strike
There are cancellations on some East Midlands Trains today as train maintenance staff who are members of Unite the union go on strike. The industrial action is set to last most of the week and is due to a row over pay.
Disruption as East Midlands train workers strike
The advice from East Midlands Trains is to check before you travel. From today, engineering and maintenance staff will walk out in a row over pay and conditions.
The strike will last until Thursday. There will be little disruption today, but from tomorrow there will be more, as Tim Sayer from the train company explains.
Load more updates
Back to top