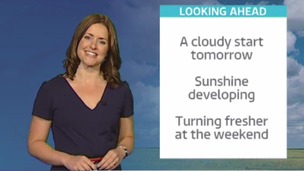 Calendar weather update with Amanda Houston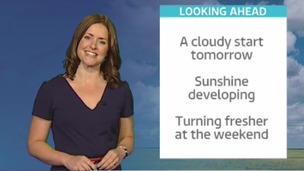 Calendar weather update with Amanda Houston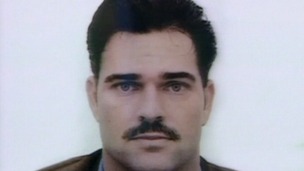 PC Ian Broadhurst killer's legally aided bid for a security downgrade slammed by top judge as an "absurd" waste of public money.
Live updates
Leeds' Alistair Brownlee might have just won Gold in the Commonwealth Games Triathlon, but he couldn't resist jumping back on his bike to make the most of the warm weather.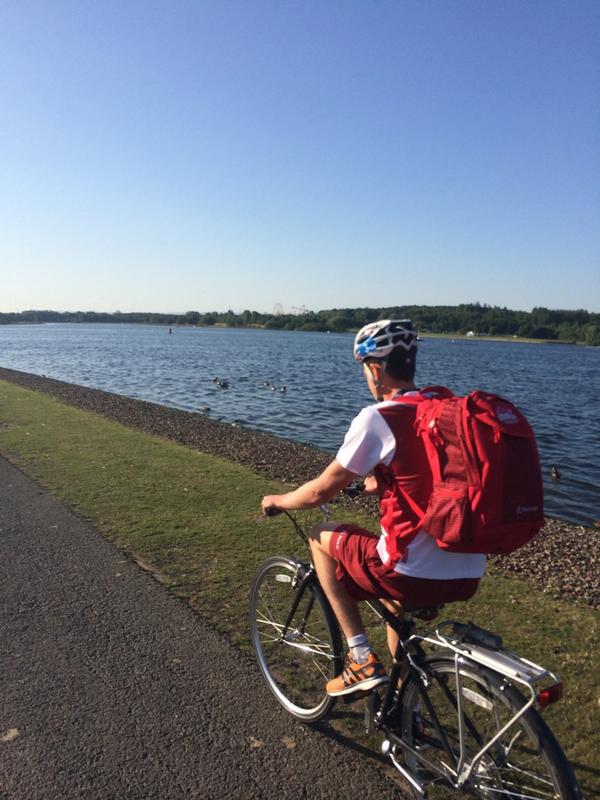 Advertisement
A bisexual asylum seeker is still waiting to hear whether he will be deported three weeks after losing a court battle to stay in Britain.
Orashia Edwards from Leeds has fought a high profile campaign to stay in this country. He says he fears for his safety if he is sent back to Jamaica.
Chris Kiddey reports:
Advertisement
The M1 in Leeds has been named the worst place in the country for tailgating drivers.
Research found the one-mile section of southbound carriageway between the A1M and junction 47 - saw the largest number of drivers leaving less than a two second gap between their vehicle and the car in front.
Huddersfield-based charity Brake says people are quick to blame other drivers for dangerous behaviour:
A seagull has been rescued after being discovered covered in yellow paint.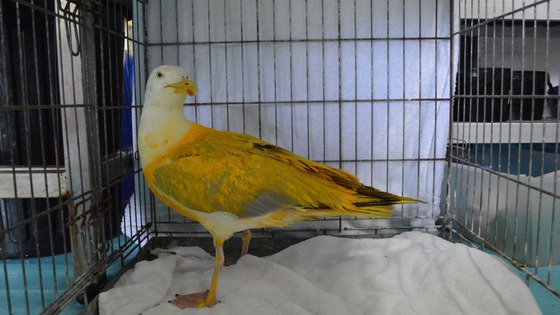 The Scarborough Sea Life Centre investigated reports from holidaymakers in the area.
It was first thought the bird had a rare plumage but after trapping the bird, aquarist Andy Jayes realised it had been covered in red paind.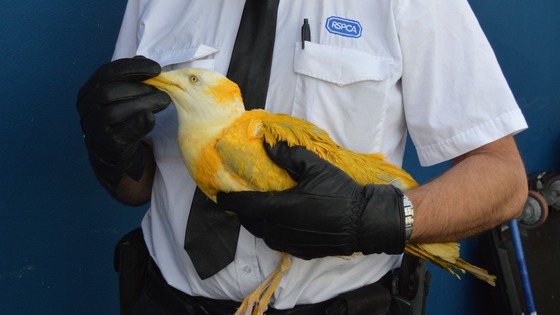 RSPCA Inspector Geoff Edmunds, who collected what proved – underneath the paint-job – to be a herring gull, speculated it may have been the victim of a prank linked to the Tour de France.
We know there were sheep spray-painted with washable yellow paint to mark the visit of the Tour de France. It's likely someone thought it was a clever idea to paint a seagull as well.
– Lia Bull, Scarborough Sea Life Centre

Though still able to fly short-distances, the gull would inevitably have died as a result of the damage to its plumage.

It is now recuperating at a specialist RSPCA wildlife centre in Cheshire.
Load more updates
Back to top