Anne Evans is campaigning for problem gambling to be seen as an addiction after her son gambled away £200,000 and took his own life
Read the full story ›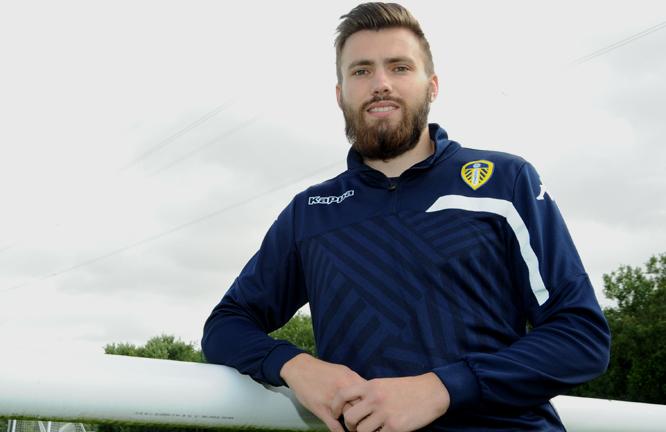 Advertisement
With just one month to go before 70,000 music-lovers descend on Bramham Park, we've had a sneak preview of Leeds Festival 2015.
Read the full story ›
More details about about this year's Leeds Festival will be revealed later today.
The remainder of the acts who will perform across the three day festival will be announced by organiser, Melvin Benn.
Around 70,000 music lovers are expected to descend on Bramham Park for the three-day festival on August Bank Holiday weekend. Acts already announced include heavy-metal veterans, Metallica, Mumford & Sons, The Libertines along with rap acts like Kendrick Lamar and electronic music from Knife Party and Deadmau5.
Thousands of older people are living alone and facing the bleak choice of moving to sheltered accommodation or struggling to get by on their own.
A new scheme called Homeshare is being tested out which unites them with a young person who can't afford their own place.
Student nurse Anthony Johnson, who is 22, from Leeds is one of the first young people to take part. David Wood has been to meet him and his 93 year old housemate Tom Clibbin.
Advertisement
A council worker is facing suspension after being after being filmed tossing a mum's rubbish out of her bin, and onto the street.
Read the full story ›
Maggie's, the charity that provides free practical, emotional and social support for people with cancer and their family and friends, has been granted planning permission to build a new Maggie's Centre in the grounds of St James's University Hospital in Leeds.
The Centre has been designed by Heatherwick Studio, founded in 1994 by Thomas Heatherwick.
Working in partnership with Leeds Teaching Hospitals NHS Trust, the new Maggie's Centre will provide free support for anyone living with cancer as well as their family and friends.
The Centre, due to open in 2017, will enhance the cancer support already offered by Leeds Cancer Support at the Sir Robert Ogden Macmillan Centre, through Maggie's evidence-based core programme of support.
The Leeds Cancer Centre provides specialist cancer services to a population of around 2.7m people across the Yorkshire region.
A trainee nurse from Leeds is cutting the cost of studying in London by living with an elderly patient as part of a new homeshare scheme.
Anthony Johnson who is 22 lives with ninety-three-year-old Tom Clibbon, meaning he can afford to study, while Tom's family know he is safe and has companionship.
Load more updates